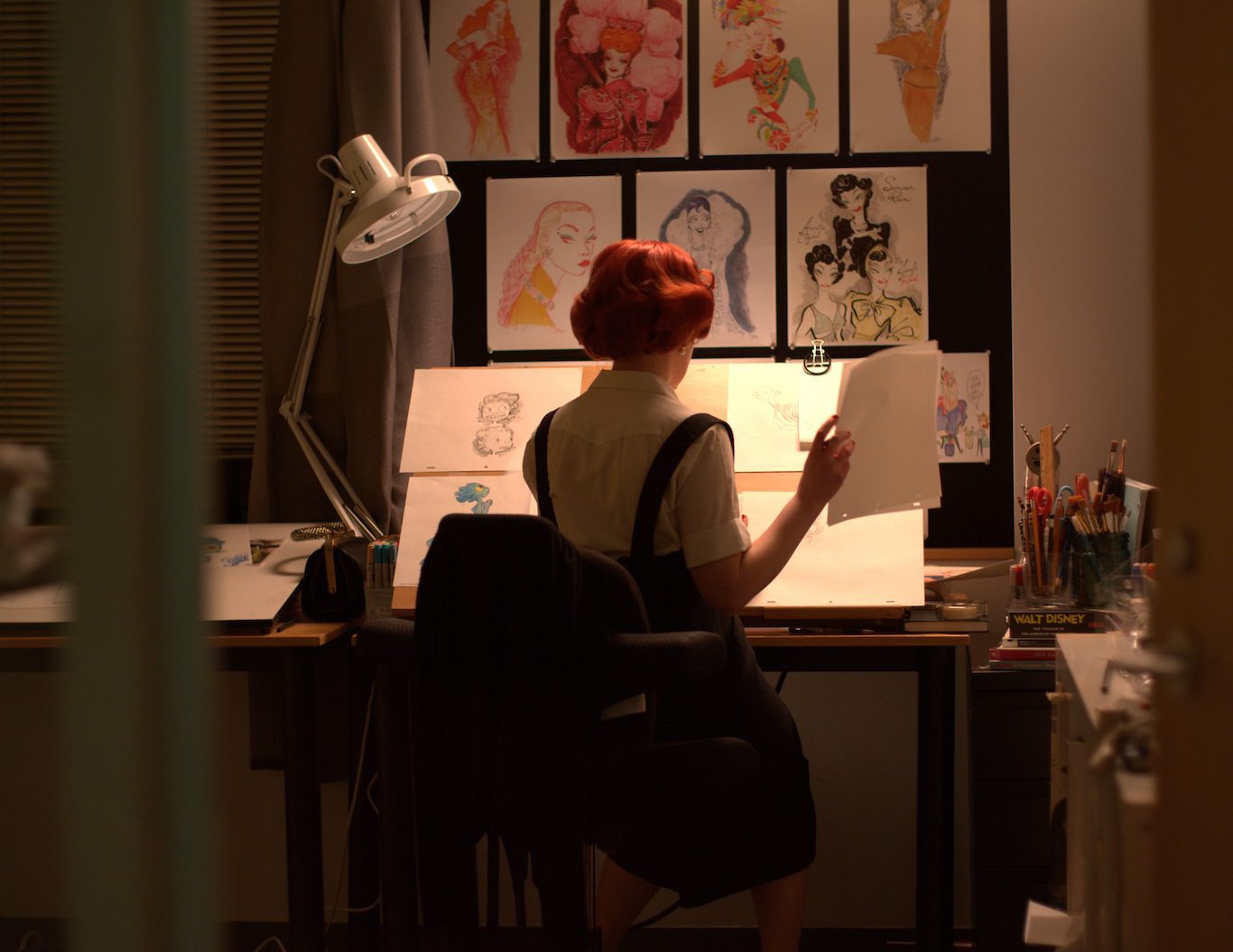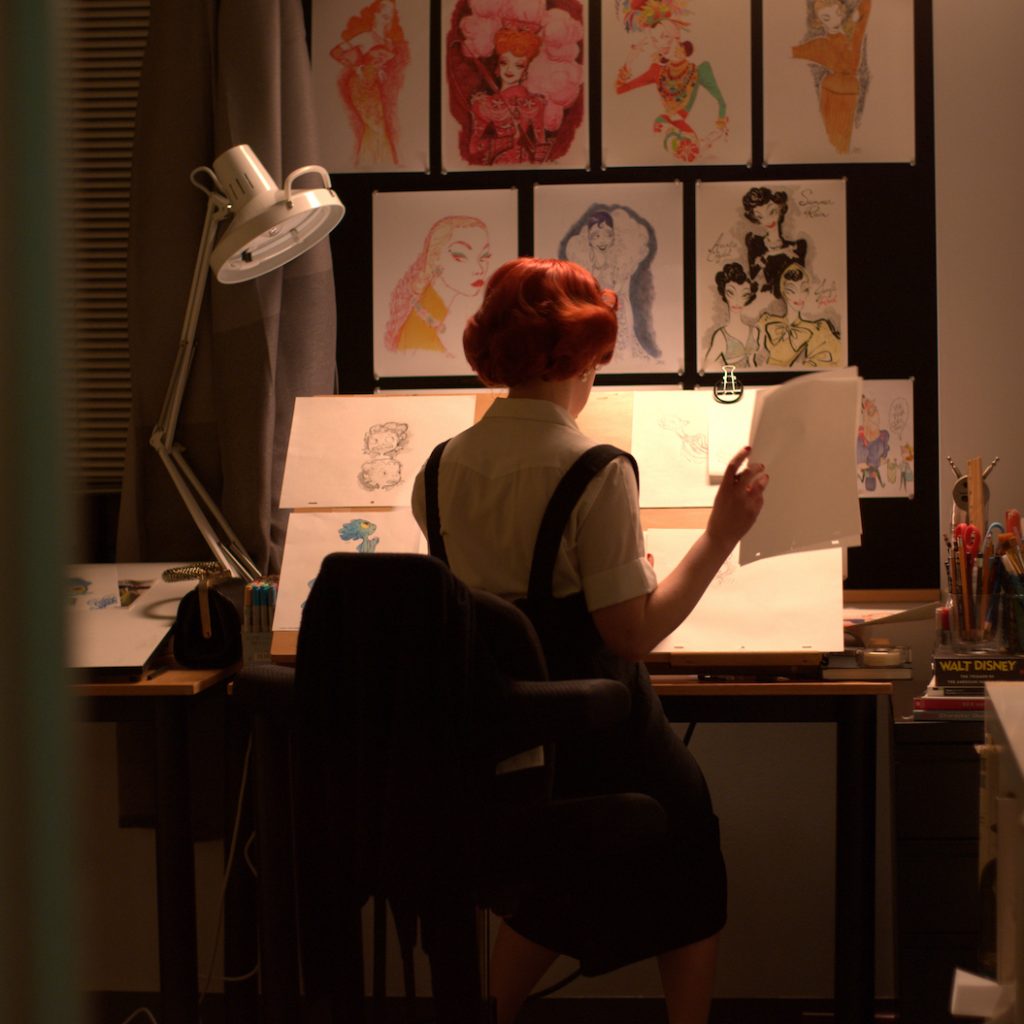 Designing in three steps – The art director of Pixar came to Budapest
---
A real people person with an extravagant vibe and an ageless look, she's a modern-day Diana Vreeland, who also happens to be her role model. The name Deanna Marsigliese may not sound familiar to many, but her characters are. She has been with Pixar Studios for 10 years and she's closely linked to many Academy Award-winning aminated films. She described the ins and outs of her work method in a full-house talk delivered at Moholy-Nagy University of Art and Design.
---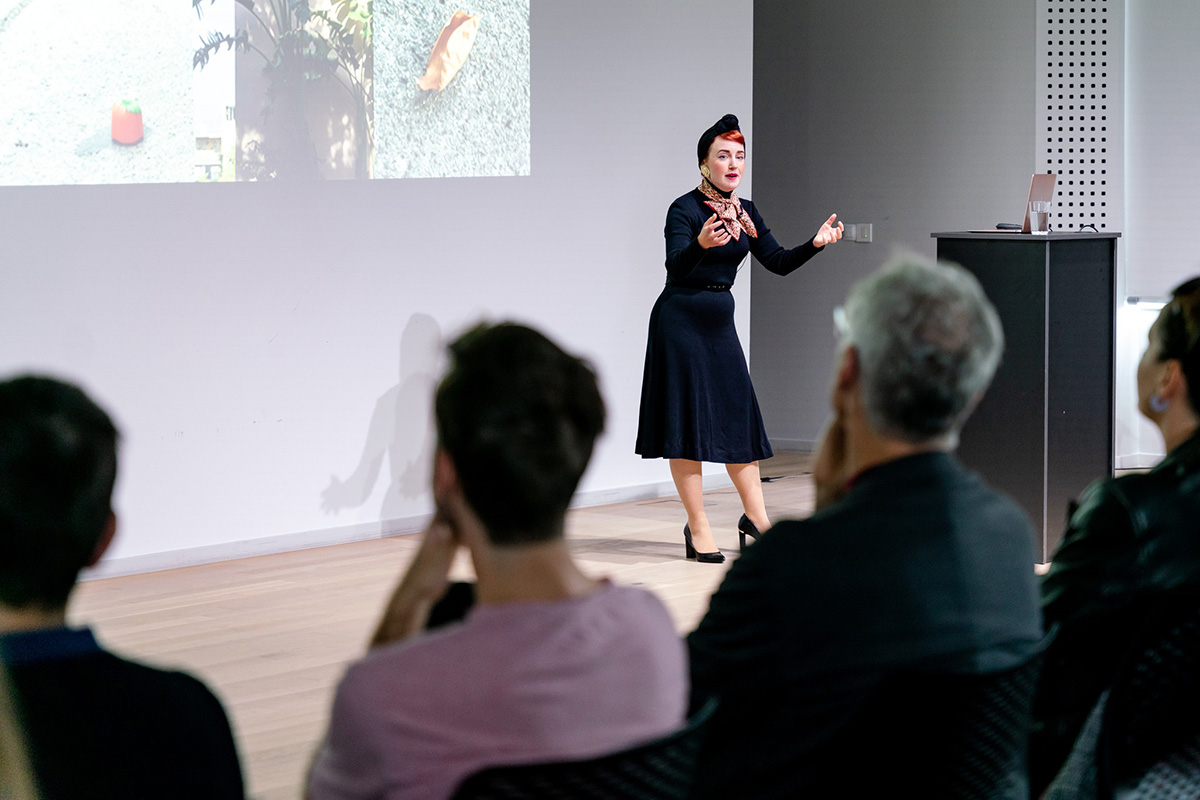 For a long time, Marsigliese believed she did not have a distinctive, organised creative workflow. Now, decades later, she structured her talk around three specific topics – intuition, curiosity and meaning –, which she says characterises her method. Though her system may appear overly generalised at first, it can be helpful precisely for this reason for all designers, from seasoned animation professionals to emerging product designers.
Intuition
Many designers know what it's like to suffer form creative anxiety, overthinking, and questioning their own paths. They often ask themselves if what they do is good enough. For this reason, Deanna always listens to her gut feeling in the beginning, which, she says, results in acceptance of ourselves and getting recognition for our works.
"Working intuitively actually helps me to focus on the feeling of something. Not the facts. The feelings are far more important in the stories we tell. That's how our connections are made."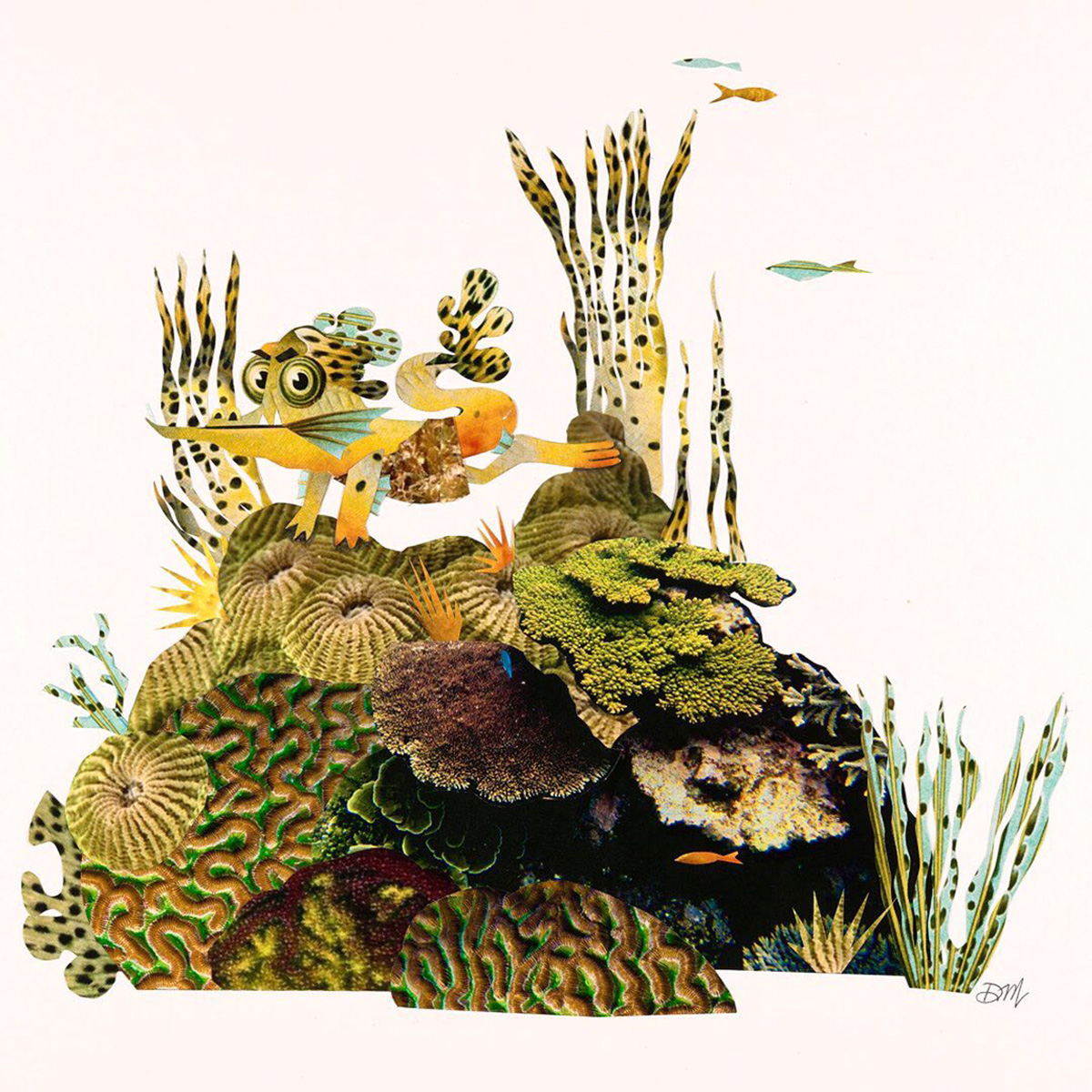 During the development phase of Luca (2021), they sought an intuitive approach to subject, creating cheerful, colourful and vibrant atmosphere reminiscent of children's drawings. For this, they needed a technique to swiftly and vigorously render raw ideas into creative output, which is how collage, which can handle shapes, textures and colours at the same time, became their method of choice.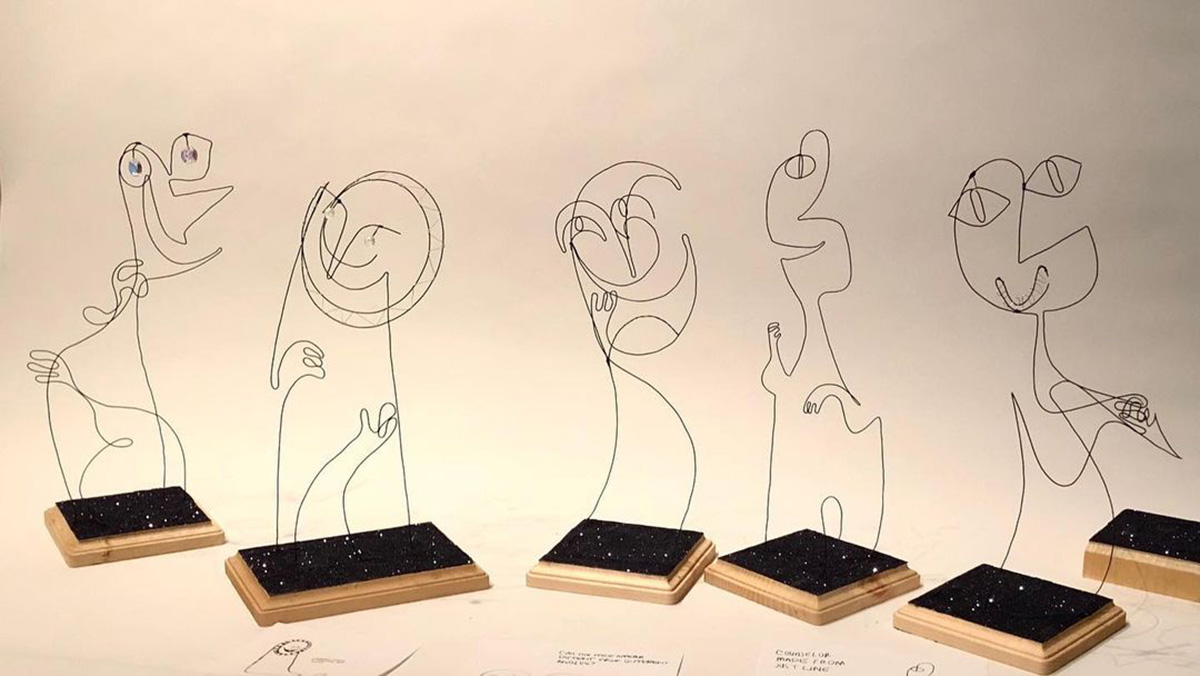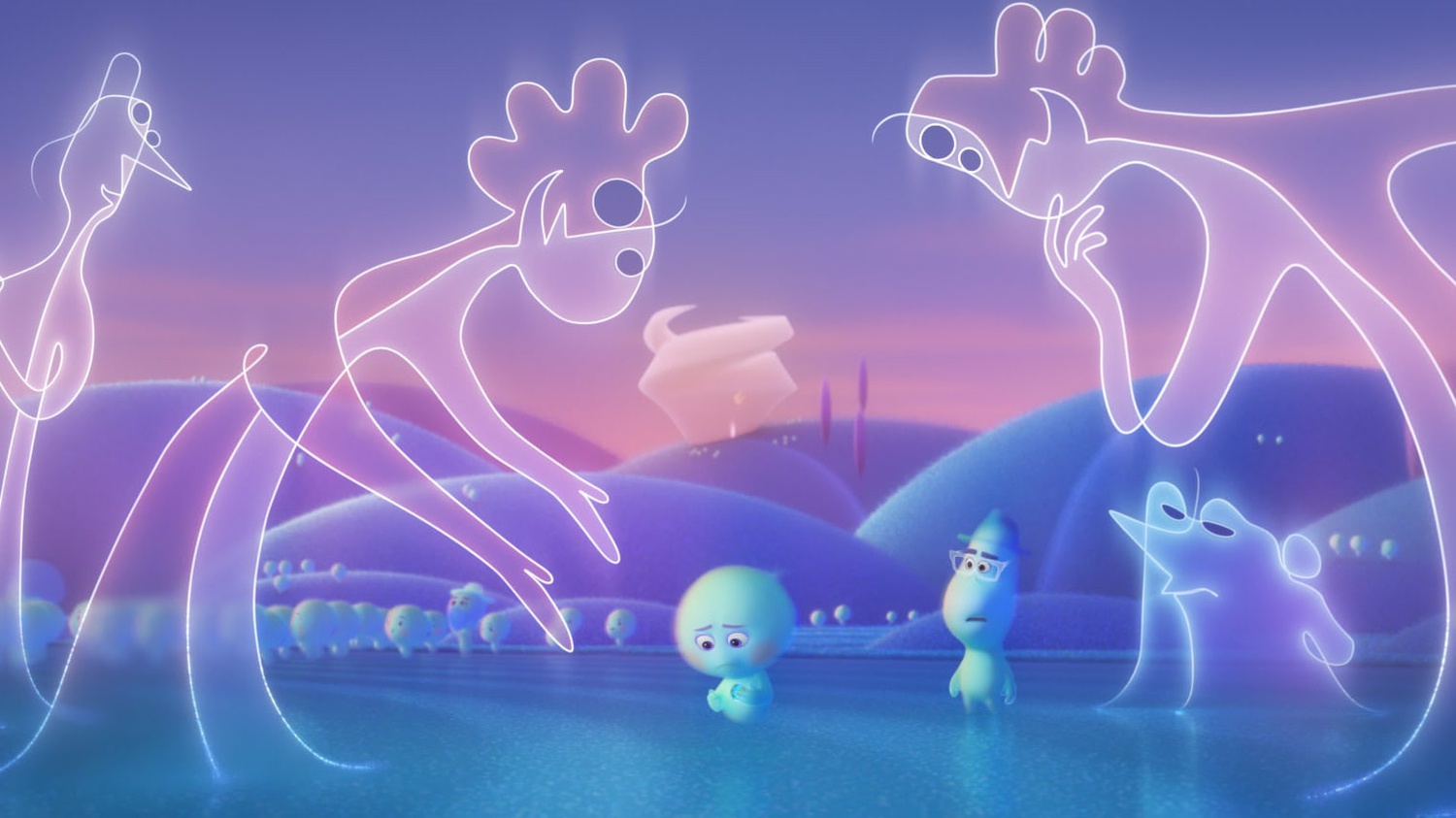 During a brainstorming session for the film Soul (2020), a sketch made by one of her associates ignited her imagination, prompting her to action. She twisted wires and shaped them into figures, which ultimately became the basis for the characters. The way the sunlight hit them lent them some ethereal, insubstantial quality, and this intuitive feel was a perfect fit for the basic concept ultimately inspiring the character designers.
Curiosity
You don't need to spend millions to be curious, she says. All you need to do is take a walk downtown or look around in your living space. When designing Inside Out (2015) for example, she was roaming the streets of her native San Francisco, and kept practicing in her head.
"Mind the spark in your friends, mind the spark in your family. Don't overlook things you think you know well."
When making Luca (2021), she and the crew had the opportunity to visit Cinque Terre, the place where the story takes place. Their curiosity was sparked even before they left for it, inspiring them to watch a great many Italian cult classics, and look at thousands of photos from the 20th century. By the time they arrived, it was turned it a sort of game. They followed the locals around without forming any expectations, in the hopes of getting closer to the essence of things. One of the character designers made such a thorough study of the walls there that they could have easily reproduce all cracks and patterns from memory.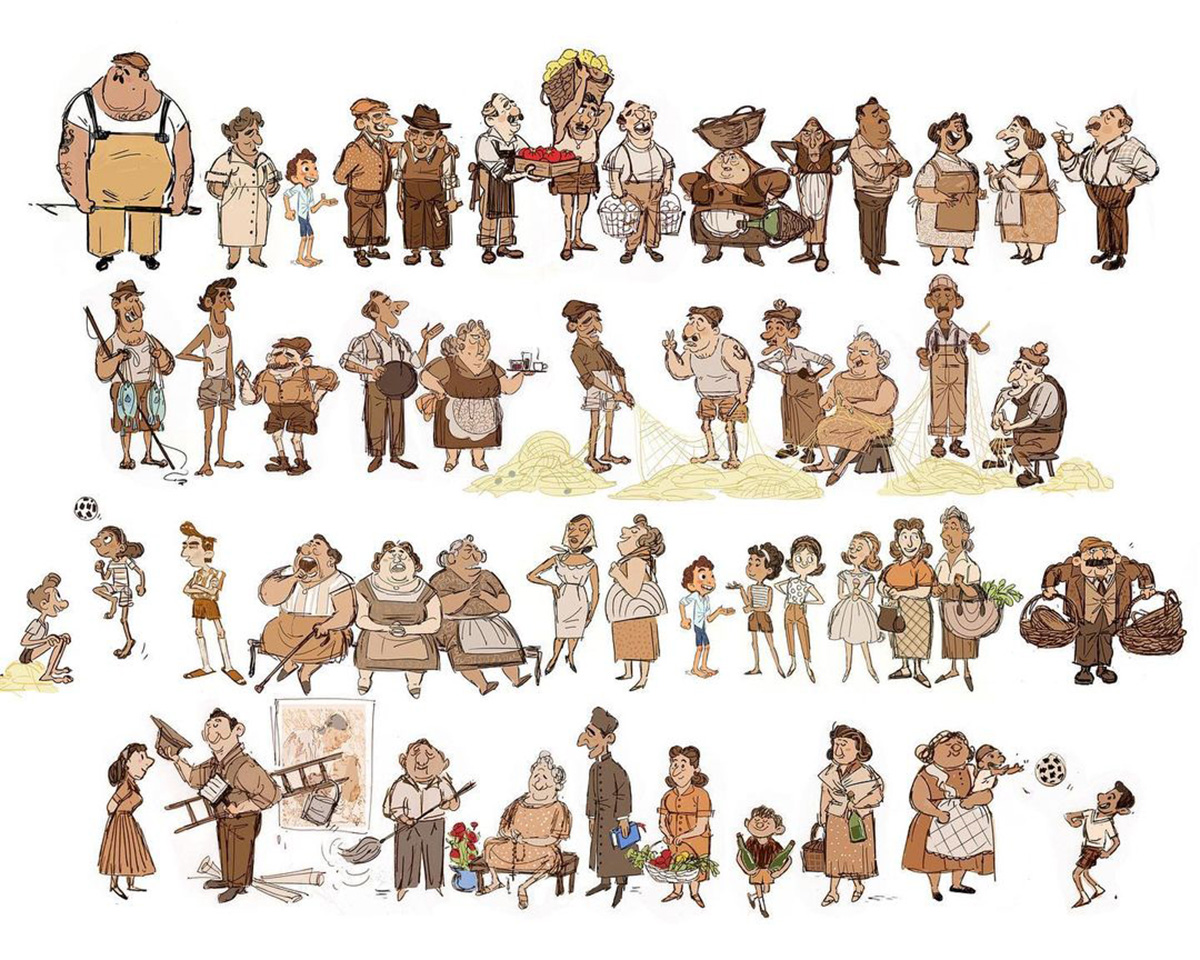 "All those hundreds of hours I spent being curious, it was exactly what allowed me to design 43 characters in 3 hours. I just sat down and it all came out."
When, a couple of days after the trip, she showed the first drafts, no one could believe she was able to produce drawings within such short period of time and of such high quality. The lesson for her was that thanks to all that research and preparation, she had everything in her head by the time she sat down to design.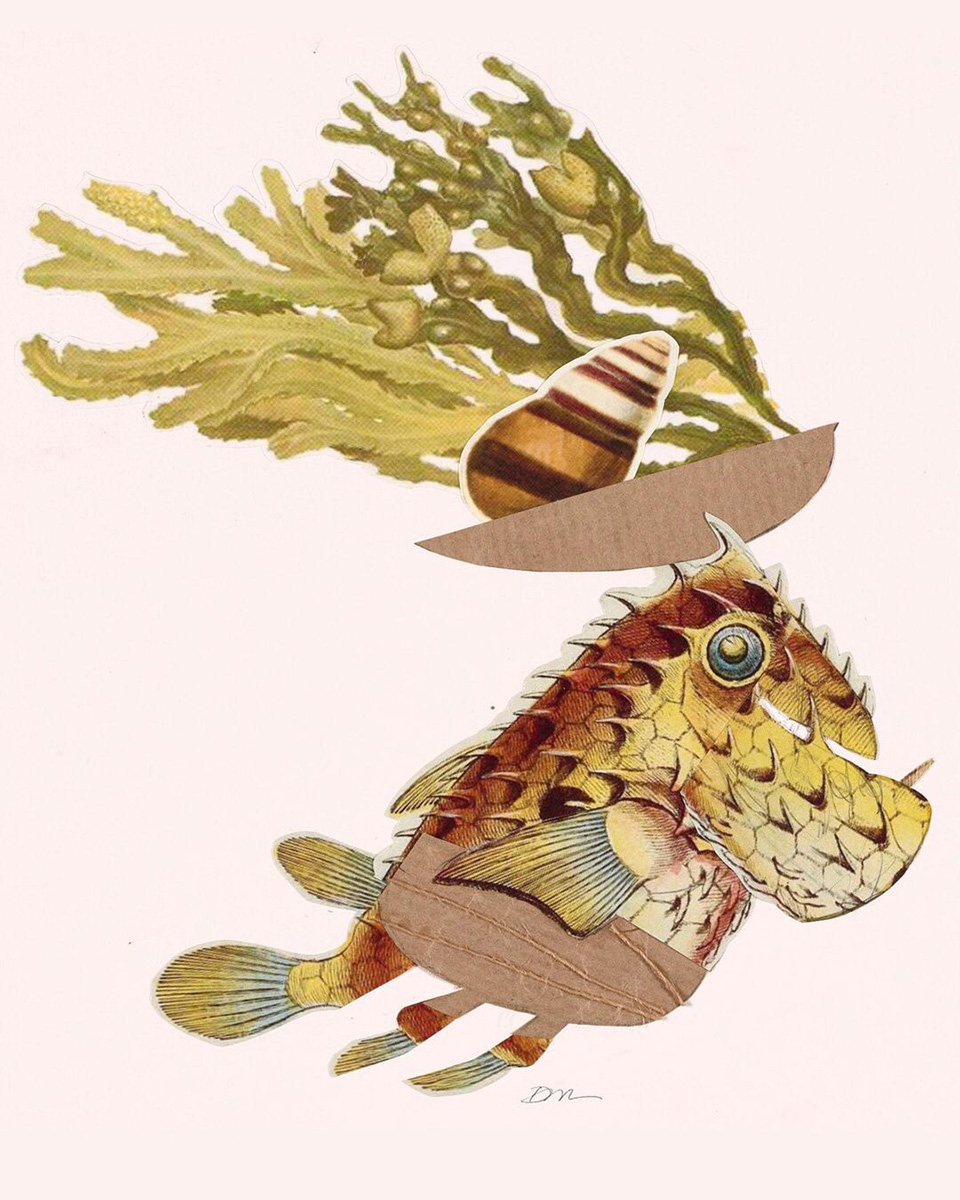 Meaning
Meaning at deeper levels is what can turn characters into genuine, mature heroes, made evident by the tinies details and the finishing touches. Although fashion is her passion and collecting clothes a beloved hobby, she underlined more than once that being enthusiastic is generally not enough.
"Being close to something and enjoying it is not enough."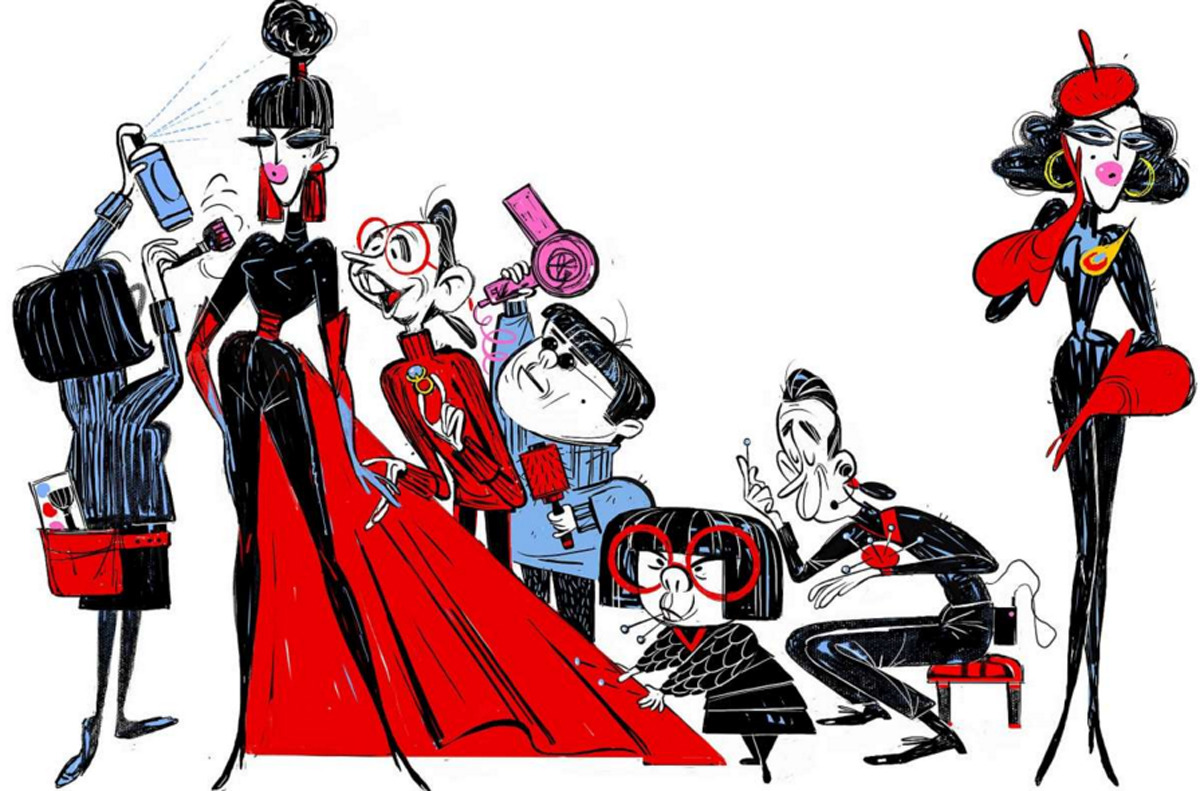 You can use intriguing forms to boost your self-confidence or incredible drawing skills to cover up weaknesses, but unless you understand the hows and the whys, it's not going to work. An artist needs to know what they want to stand for, which is something she realised after she submitted her first work to Pixar. If she wanted to create authentic characters, she would need the experience the world where the story takes places, as well as the feelings of the characters.
The talk was followed by a lengthy Q&A session, where one of the most important questions was immediately raised: How can you, as a young designer and emerging artist, manifest all that? Her reply was more relevant than ever, pointing out that anyone can learn to design, it is much more important to be able to show how you approach and see the world. Depicting thoughts clearly is the more difficult task. To master this, it's not drawing classes you need, but the right approach.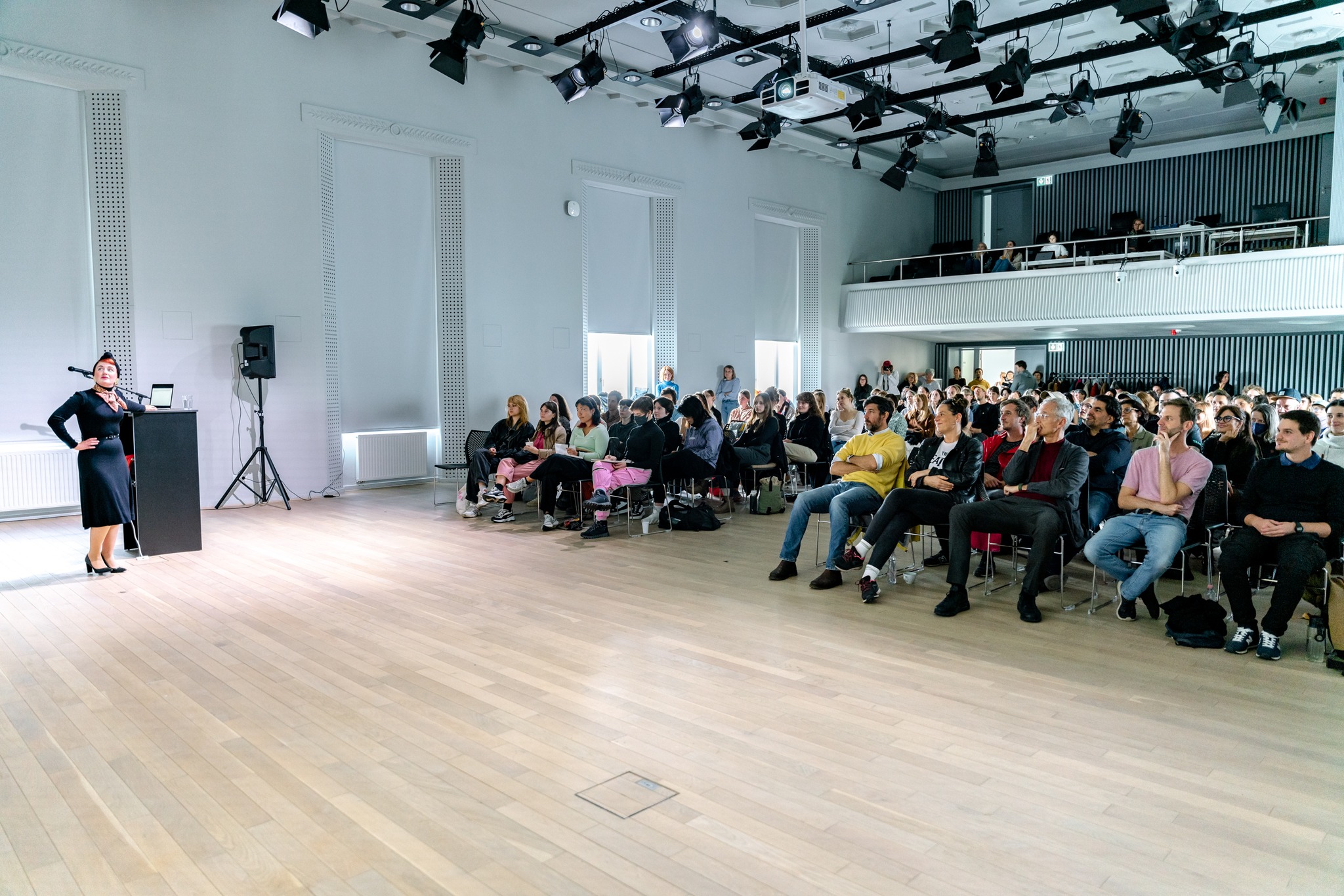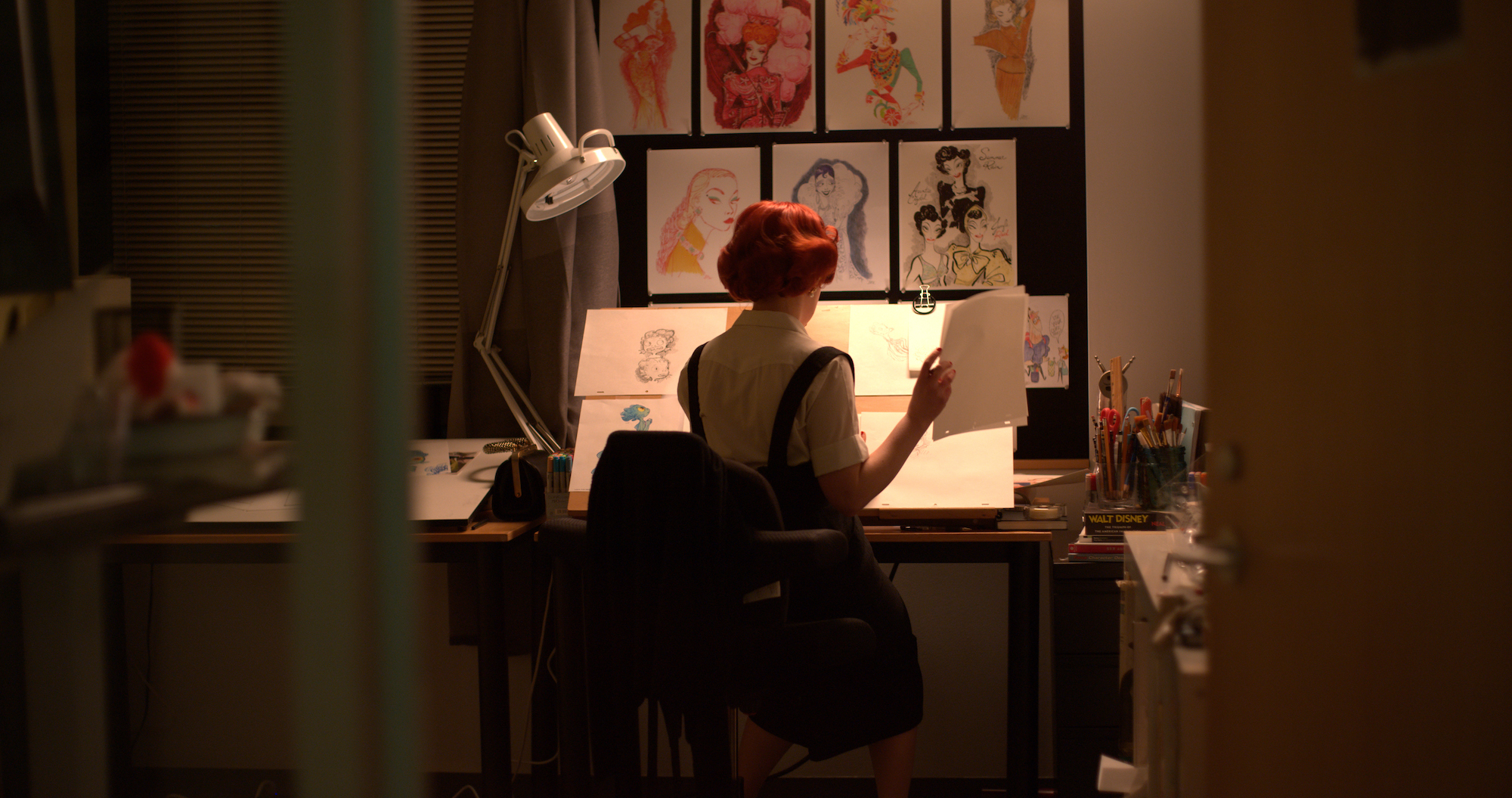 // /
---