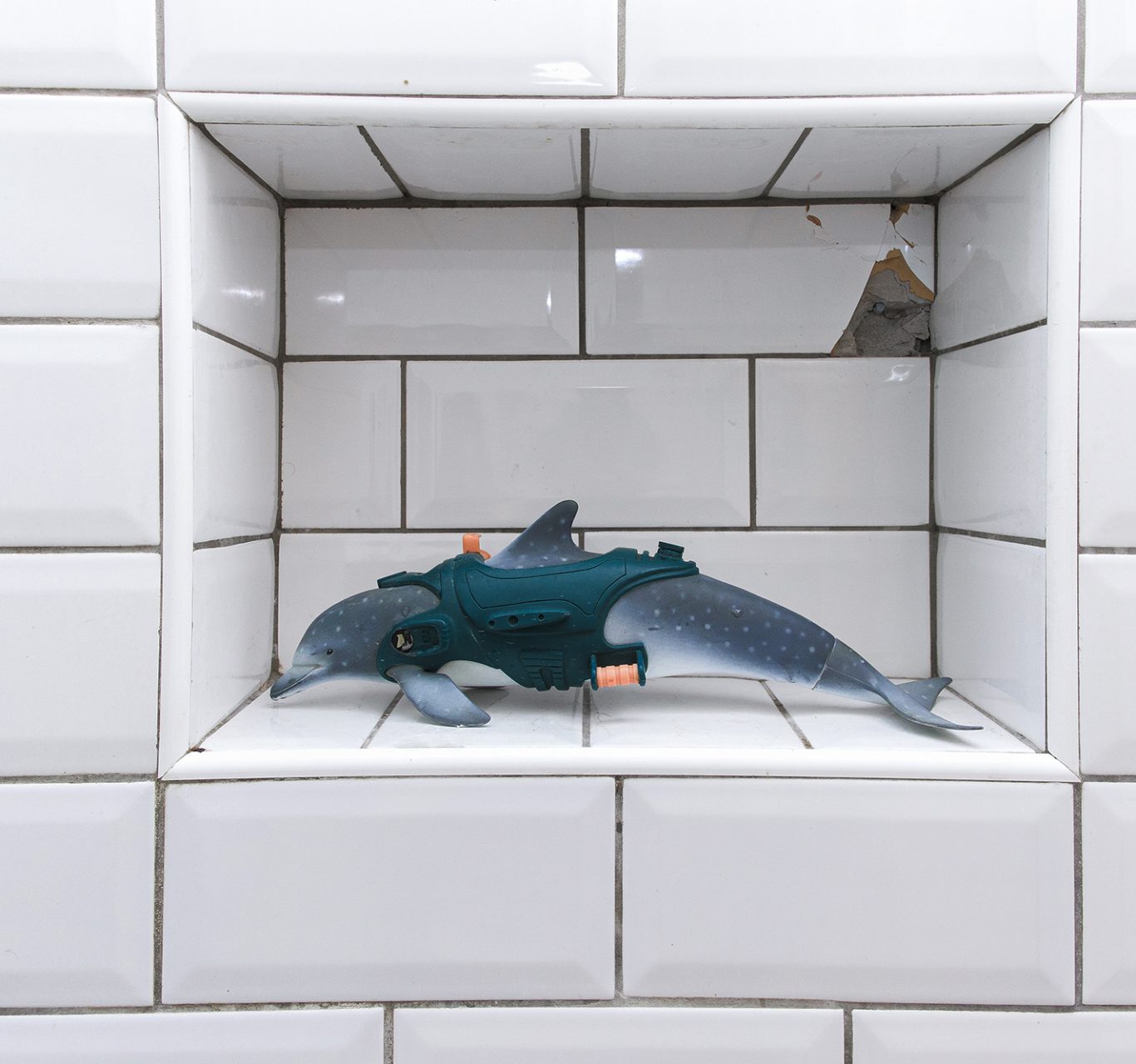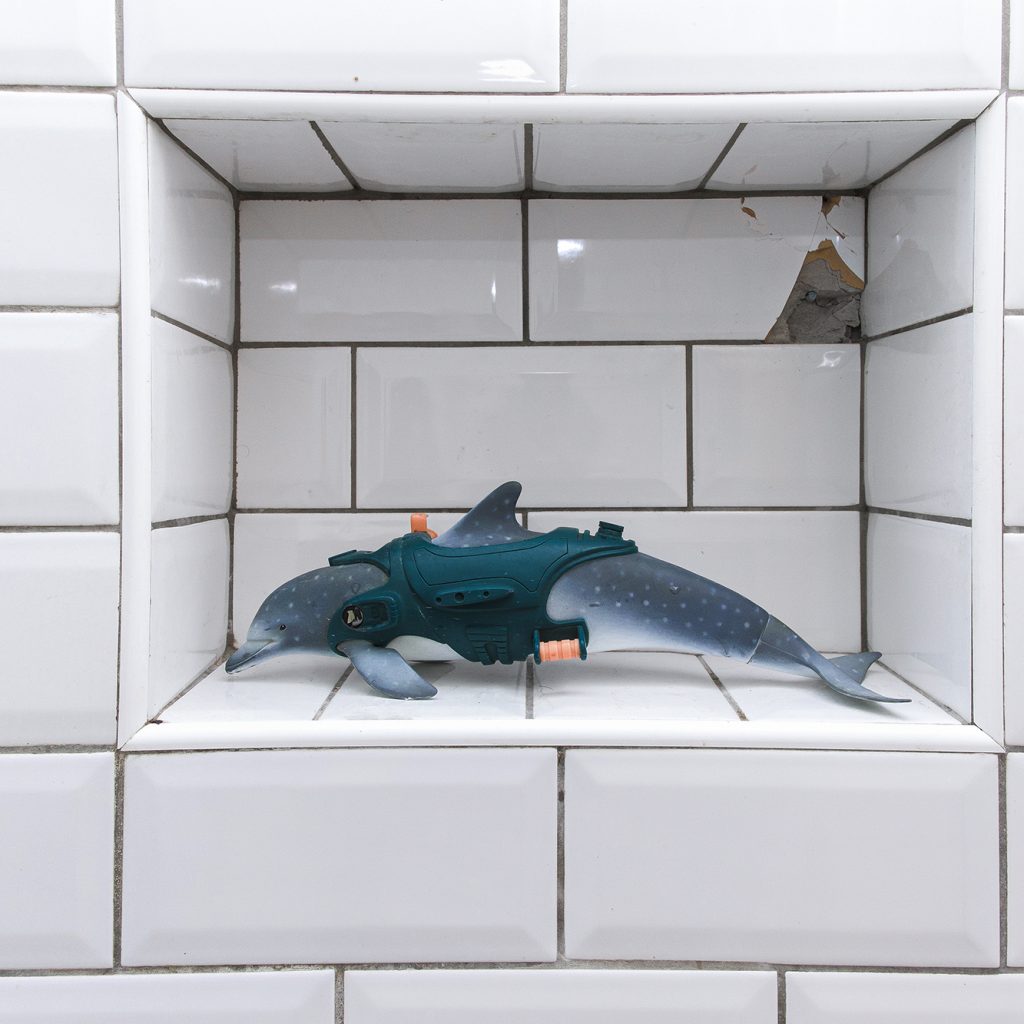 "I am the one left to deal with the fallout" – Family, children and peculiar figures in Emma Szabó's photos
---
Emma Szabó's life took a 180 degree turn when she went from teenager to mother, schoolgirl to housewife, and then university student. She works through these role changes using her camera. Her photos are raw, direct, and leave no room for beating around the bush, whether it's about the regular customers of a suburban grocery store or a family photo album.
---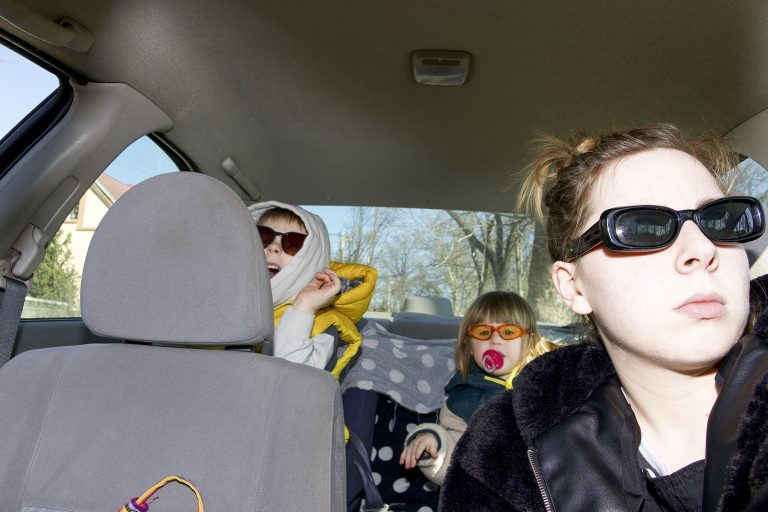 Emma Szabó has been living with her family in the Rákosliget part of the 17th District since 2014. When she unexpectedly became pregnant at age 19, her father offered her a house in that none-too prestigious neighbourhood, left to them by their Auntie Iluska.
"In 2021, three major events happened in my life that I felt defined who I was, and in turn, my work: I graduated, I had a baby and moved out of home."
'Blood and Gold' was the theme of the entrance examination assignment for the MOME Photography BA, and she used it to begin taking photos of herself and her kids. Part of the photos look raw, spontaneous, and would equally fit into an exhibition or a peculiar family photo album.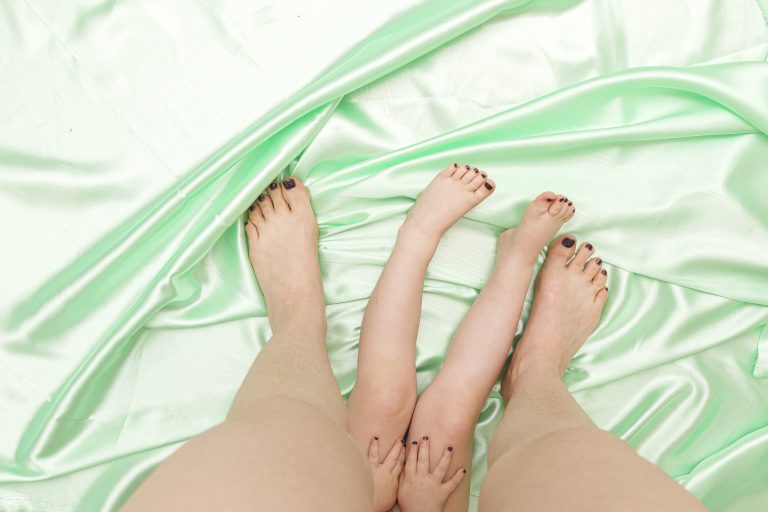 "Mostly I was trying to define myself as a young mother and figure out how to cope in all these roles at once. Many times I found myself in situations that I wasn't yet equipped to handle, and that's when my camera came as a lifesaver."
The involuntary involvement of children often comes up these days in the context of photo shooting and sharing, and it is also an important issue for Emma's photos. How do your children feel about it? How do they experience the processes of taking photos? How will they look back 10-20-30 years from now to their involvement?
"For a long time I thought they were traumatised by the fact that all they could see of me was the flashing light of the flash, but after say a 6-month pause they wanted to know why I wasn't taking photos of them. Luckily, they are very creative and open to all visual cues. Zente for example asked for a camera of his own for his birthday, which he used for starting to take photos of us, his parents. Also, he is fond of picking compromising situations as a subject… which kind of puts my mind at ease that perhaps they weren't traumatised too badly during the making of that photo series after all."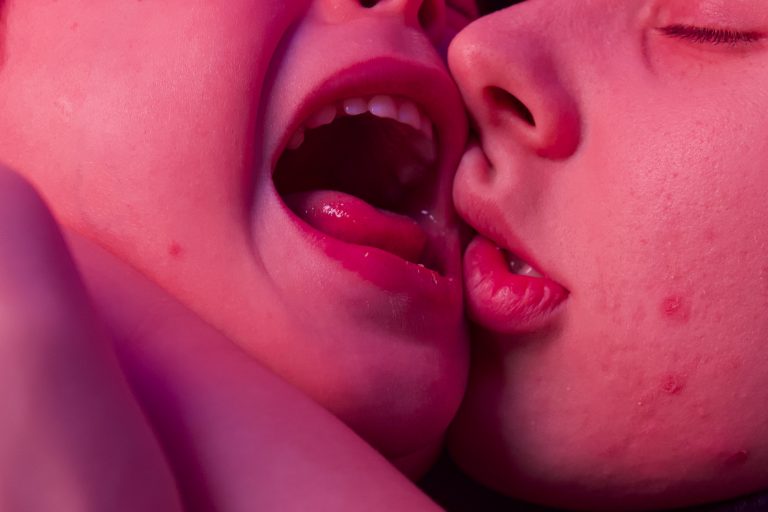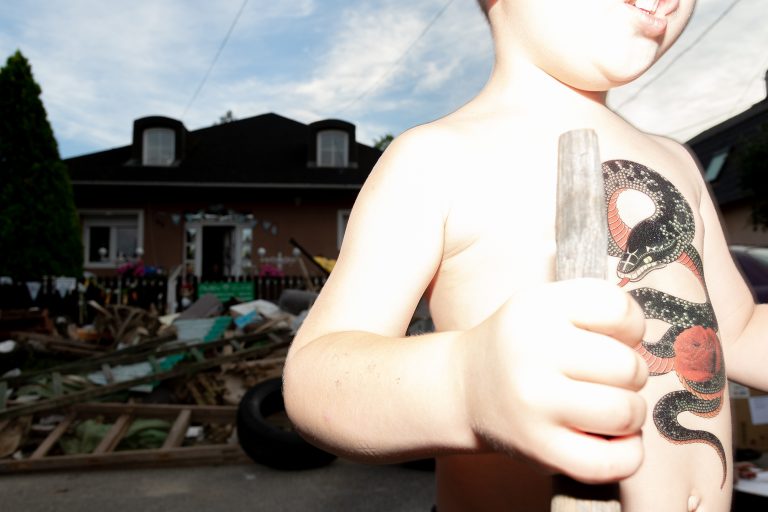 Isabella grocery store and the residents of X street
The Rákosliget neighbourhood has another unique feature, the grocery store (which is more like a low-budget pub) with regular customers more or less unchanged for the past 50 years. The question begs itself: How can a slightly snotty girl from the Mátyásföld part of the 16th District fit in here?
"The first 12 to 18 months was a period of acclimatisation, when we suddenly landed here, a different dimension from classy Mátyásföld, with my husband and baby. I quickly realised there was no point in mooning about if I wanted to have a good time. The walls started to come down pretty fast once people realised I was only human too. If it comes to that, I will drop in for a tub of sour cream, fresh rolls in the morning or two bottles of beer in the evening just like the next person. I've been living here for over seven years. Let's say I skip down to the grocery store two times a day, that's already 5,230 times. At any rate, it would be exhausting to turn up my nose this many times… Any initial snottiness I felt was more about my own fears. Since then I drop in to the store for a coffee, or a chat about nothing or everything. I can't begin to tell you how many times I found that no matter what, I can rely on the regulars of the store. Whether it's a GLS courier, a car that wouldn't start in the morning, a broken door or watching the kids for 20 minutes. Those times my kids are being spoilt rotten. They get a ton of sweets, and by the time I get back, the sugar high kicks in, and I'm the one left to deal with the fallout."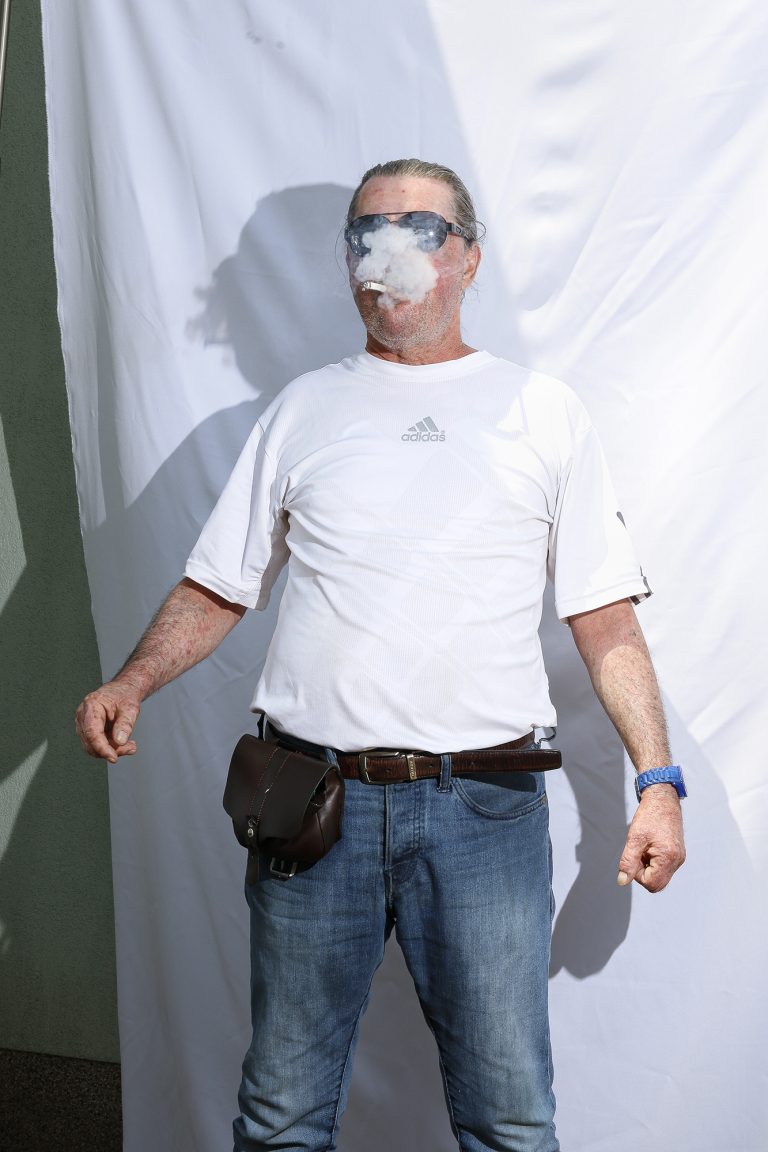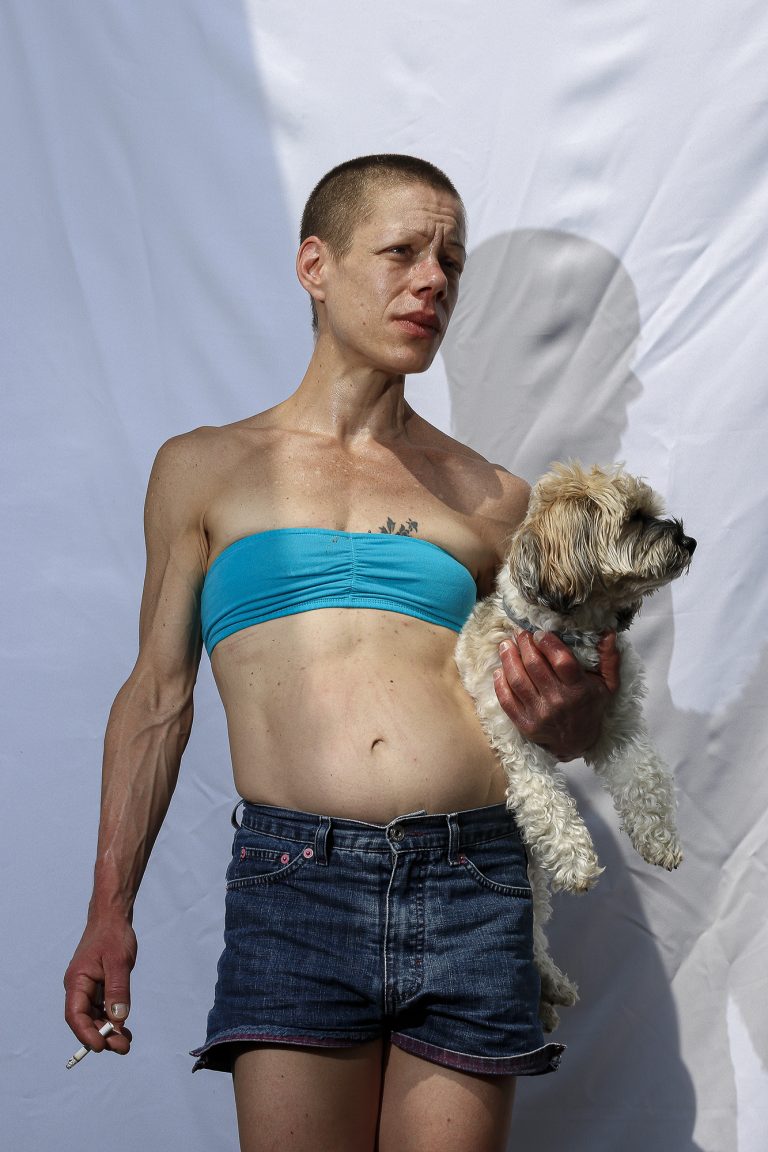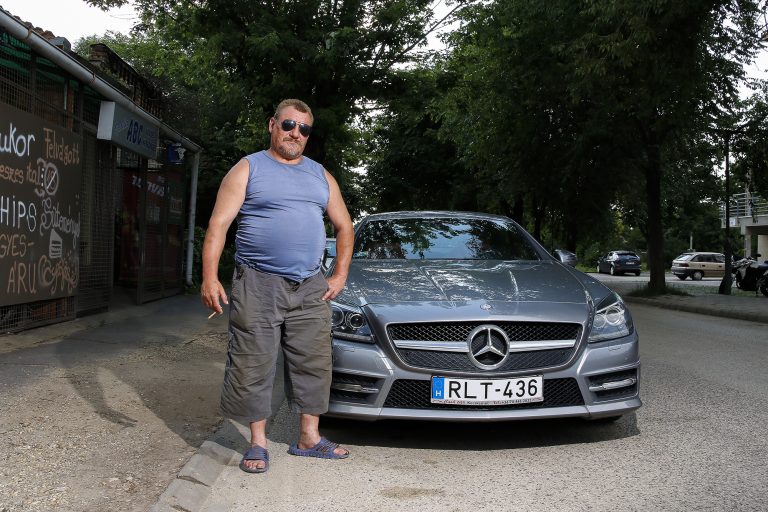 // /
The series were created at the Photography BA program of Moholy-Nagy University of Art and Design.
---