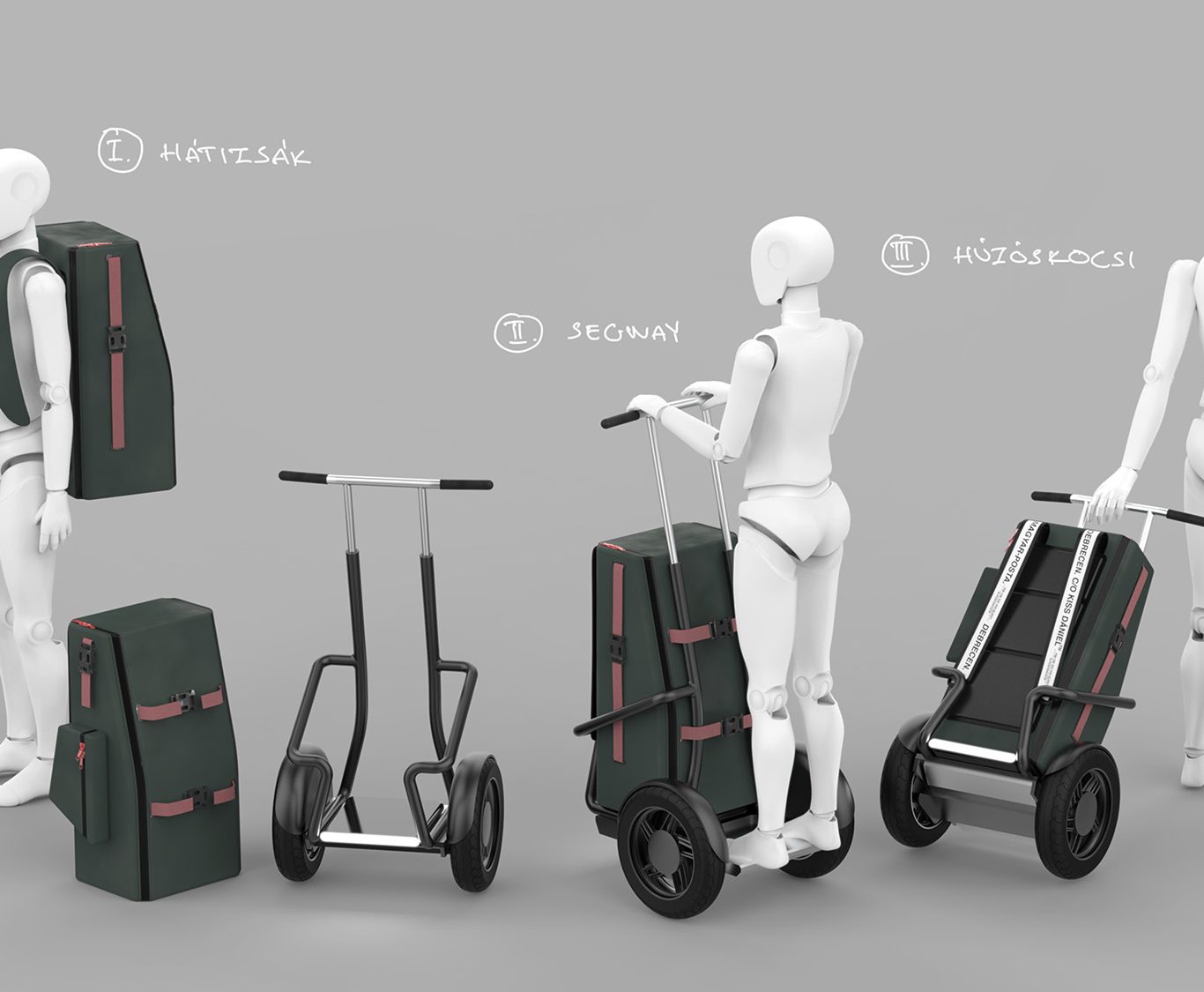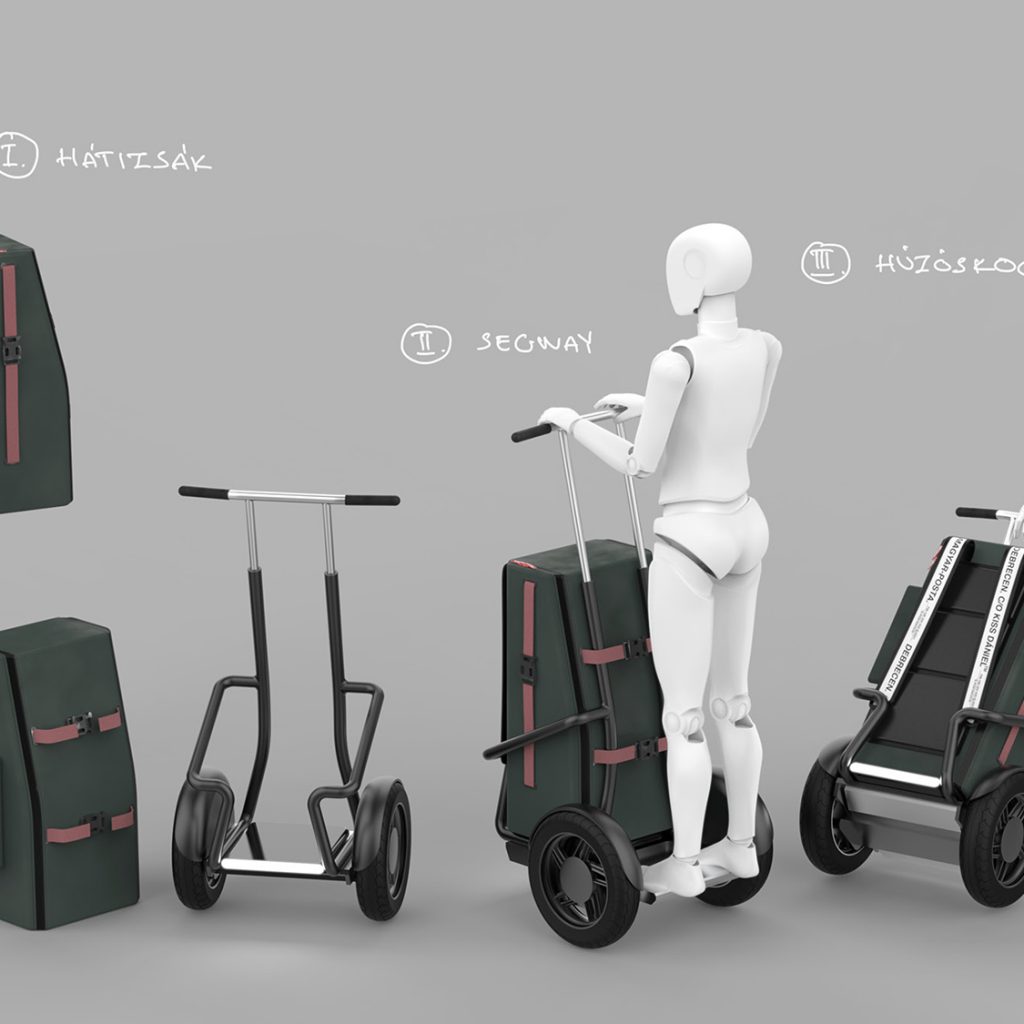 Rolling alternatives for life in big cities
---
All of us can feel the effect of the pandemic resulting in the expansion of home delivery services. In cities increasingly filled with (increasingly large) cars, the reform of delivery appears to be inevitable. The mobilisation of commuters, those who carry packages, and pedestrians, as well as vehicles with small environmental impact and small space requirement are as much key focus areas as promoting means of transportation powered by human motion and the related service formats. This article features a selection of experimental concepts developed by students of Moholy-Nagy University of Art and Design which can provide rolling alternatives to help adapt to changes in urban life.
---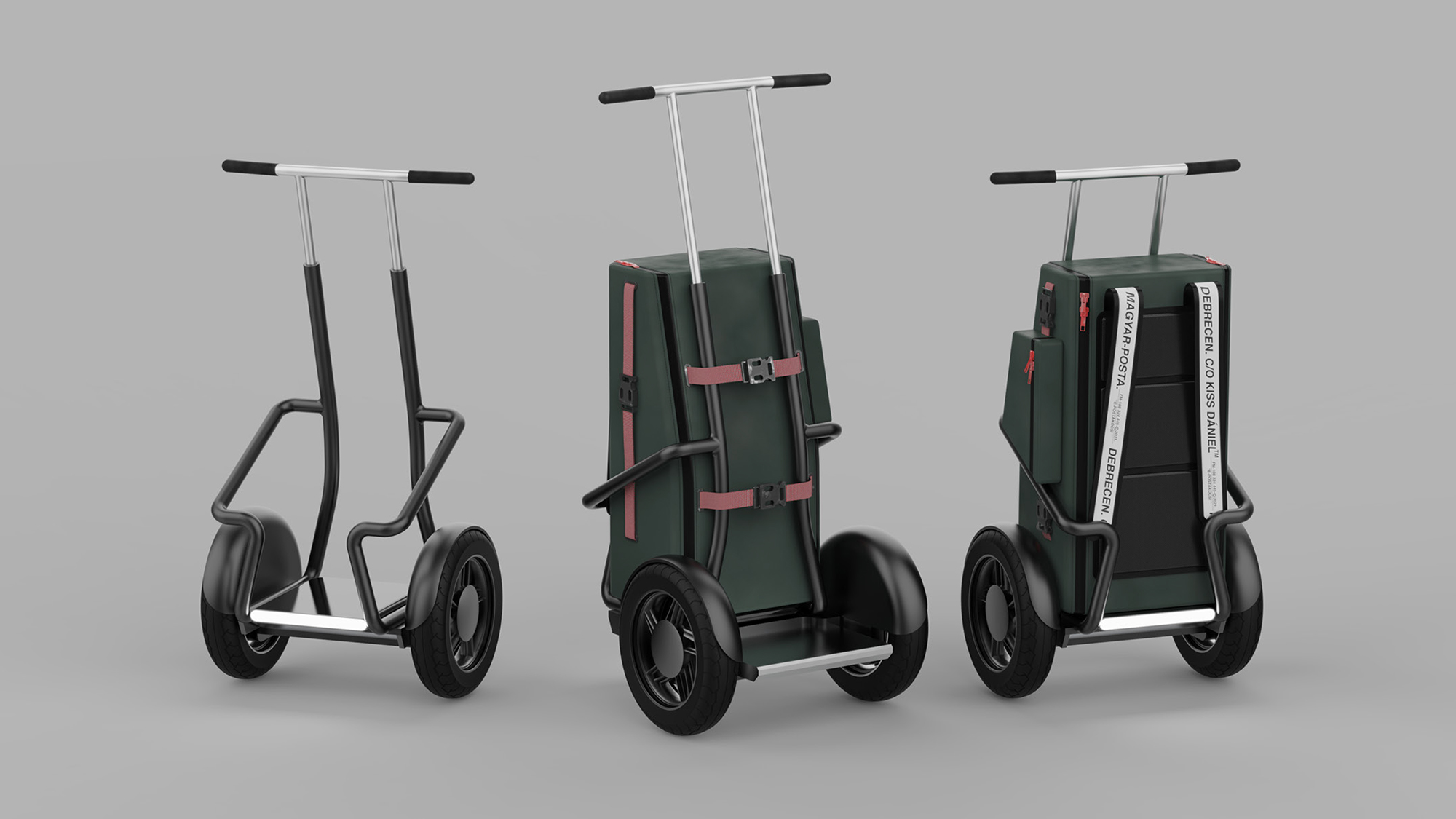 Máté Guthy and Róbert Kristóffy are both winners of the Stefan Lengyel Excellence Scholarship. Their joint project is a design that could make a big difference in the day-to-day work of postal workers by virtue of its compactness, variability of components and the multifunctional, expandable storage compartment.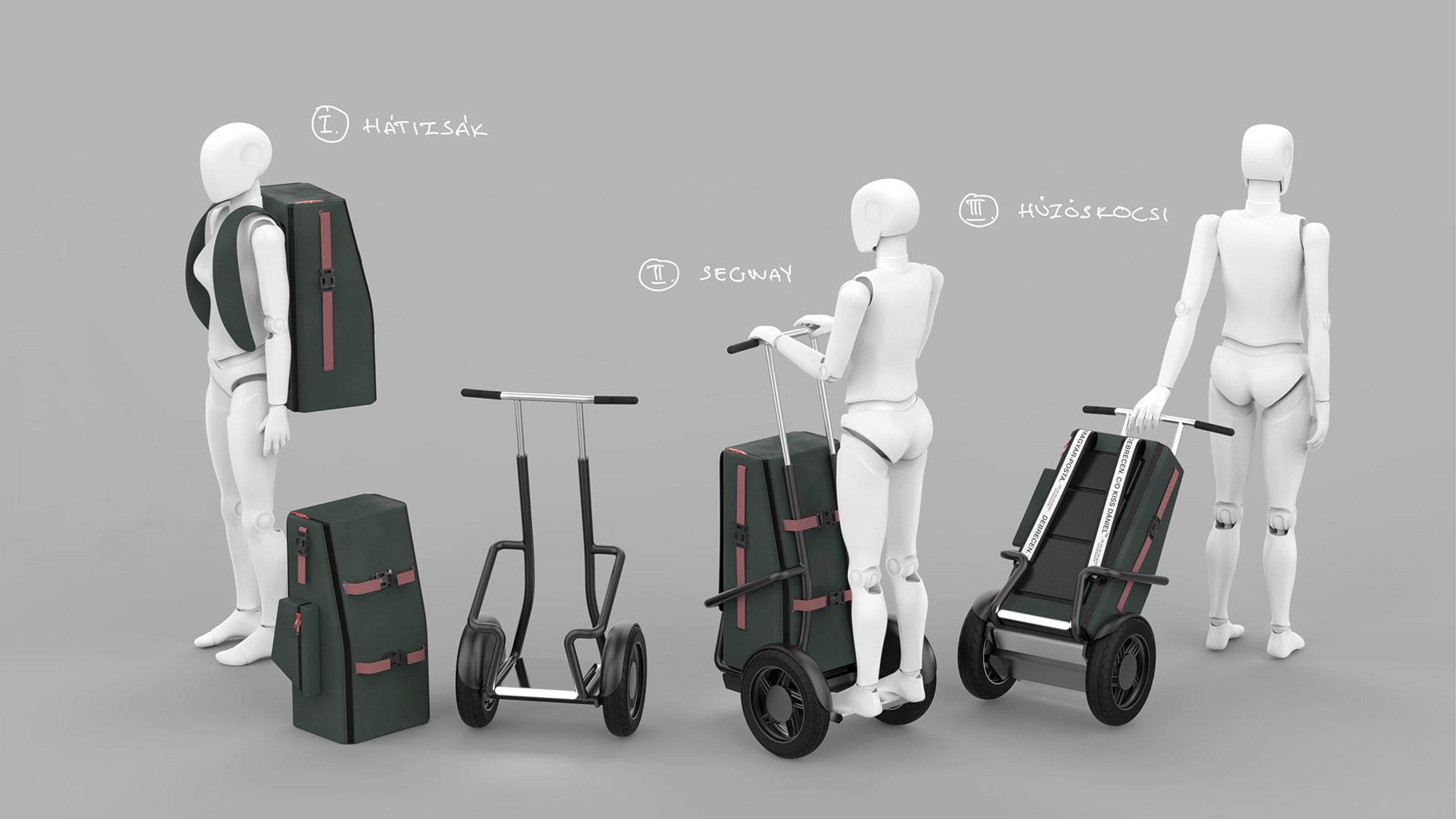 This long overdue improvement of postal equipment addressed the subjects of delivery, clothing and safety. The concept provides a solution for getting to the assigned zones, and could also facilitate easy movement between delivery addresses, resulting in reduced workload and improved efficiency.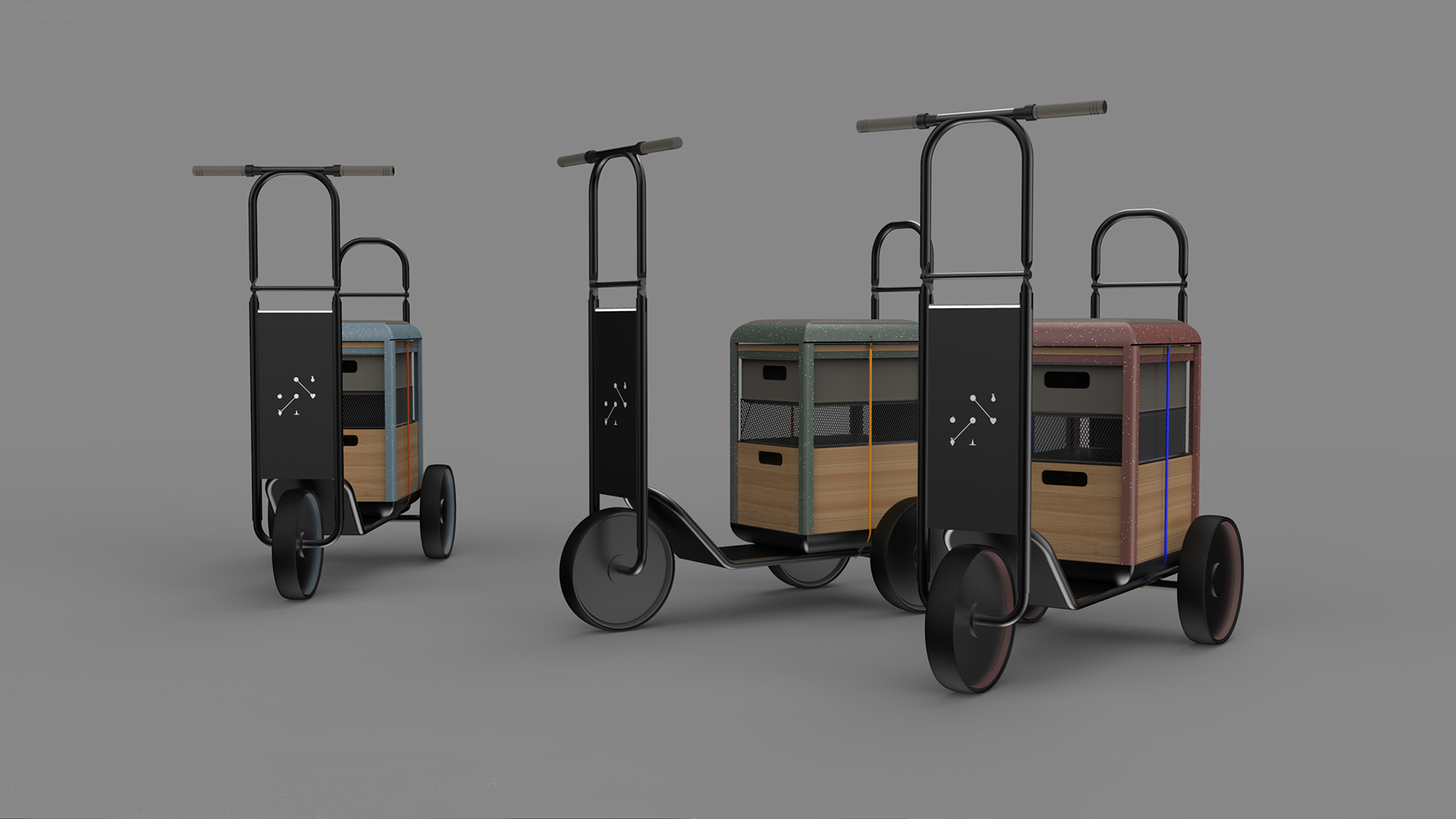 Bulcsú Berzsák and Nóra Szilágyi's project takes a different approach to micromobility. Their development offers an alternative for people who cannot afford to sell products in their own shops due to the seasonality of the goods. With the help of local producers and artisans they sought to set up a system to help address the issue of space-specific sale within strict limits.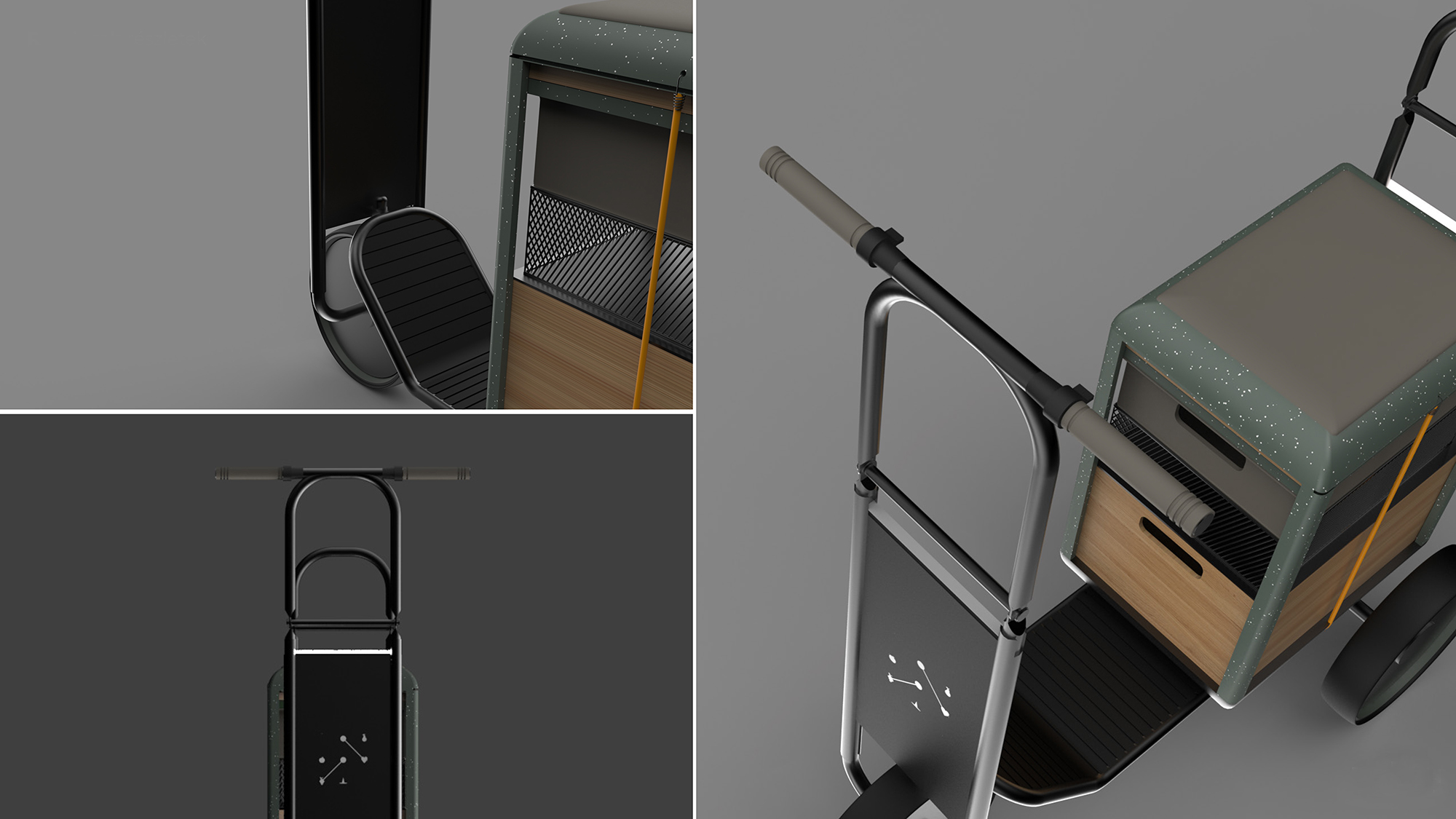 To quote the designers, "Our ambition is to design a vehicle complete with a service to facilitate street vending and mobility for the participants. Another goal is to gradually involve new vendors and create a more vibrant streetscape."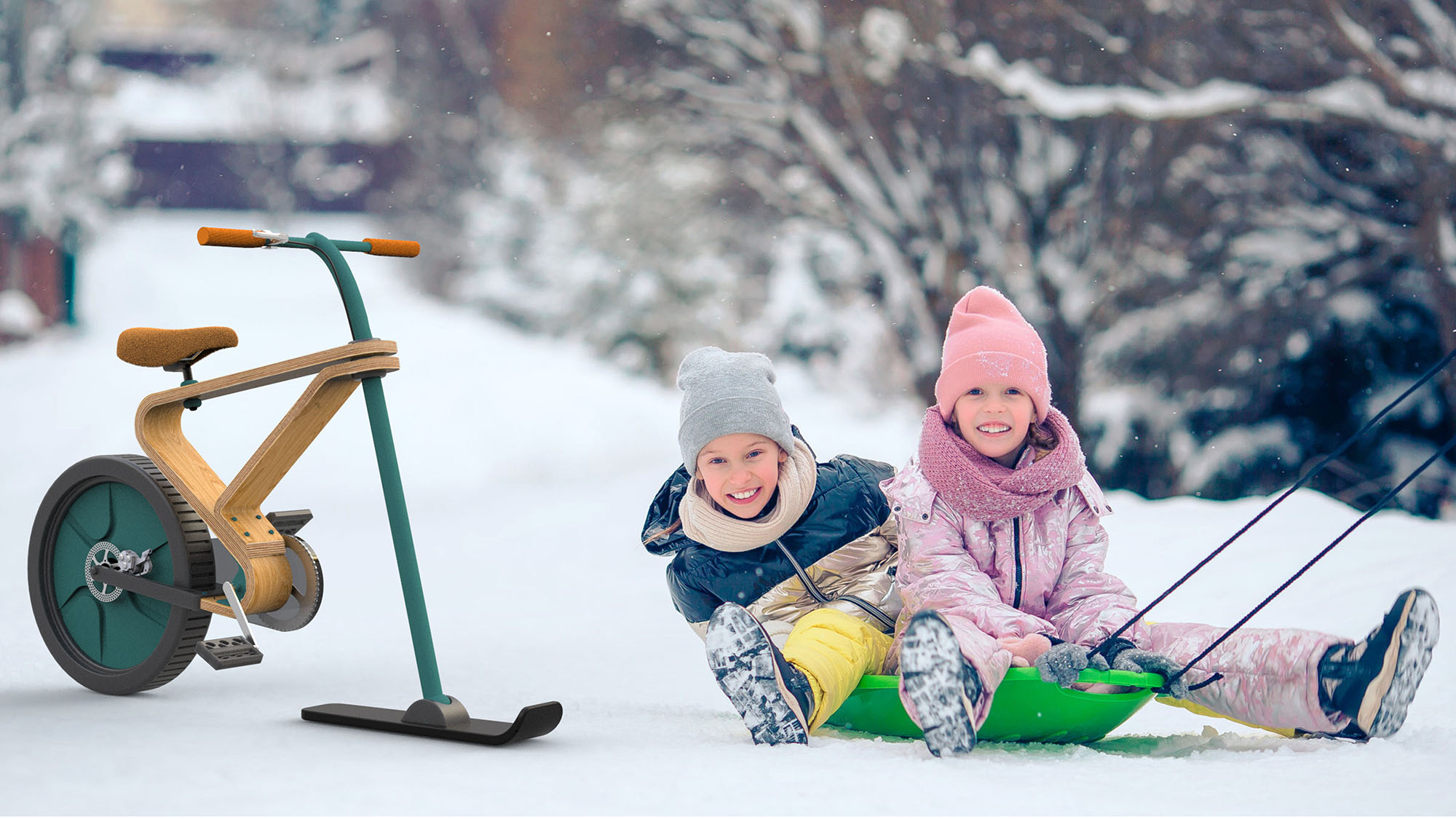 Zoe Szokalopulosz and Ildikó Varga's concept could be an exciting addition to the range of winter vehicles. The design is targeted at primary schoolers, and as such, playfulness was also a key consideration in addition to the athletic aspect. The resulting LUMI "bike" provides a safe and familiar but at the same time extraordinary transportation and sporting alternative.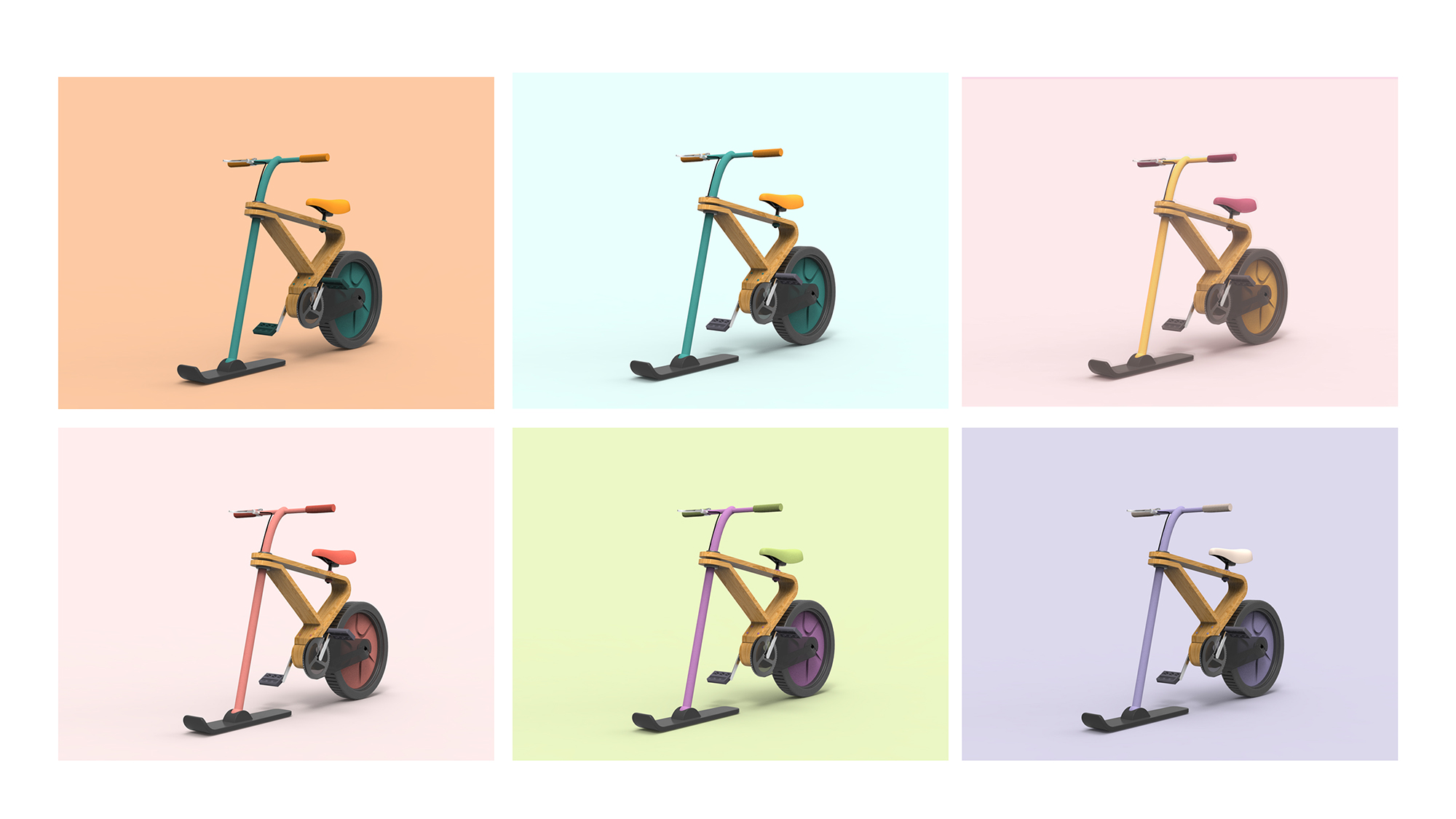 The unique features of the structure include the ball-jointed skis, the solid crepe rubber, wide back tires, as well as the plywood – a flexible and natural material. Playfulness and child-like ease are coupled with unique colour and texture combinations for complete customisation.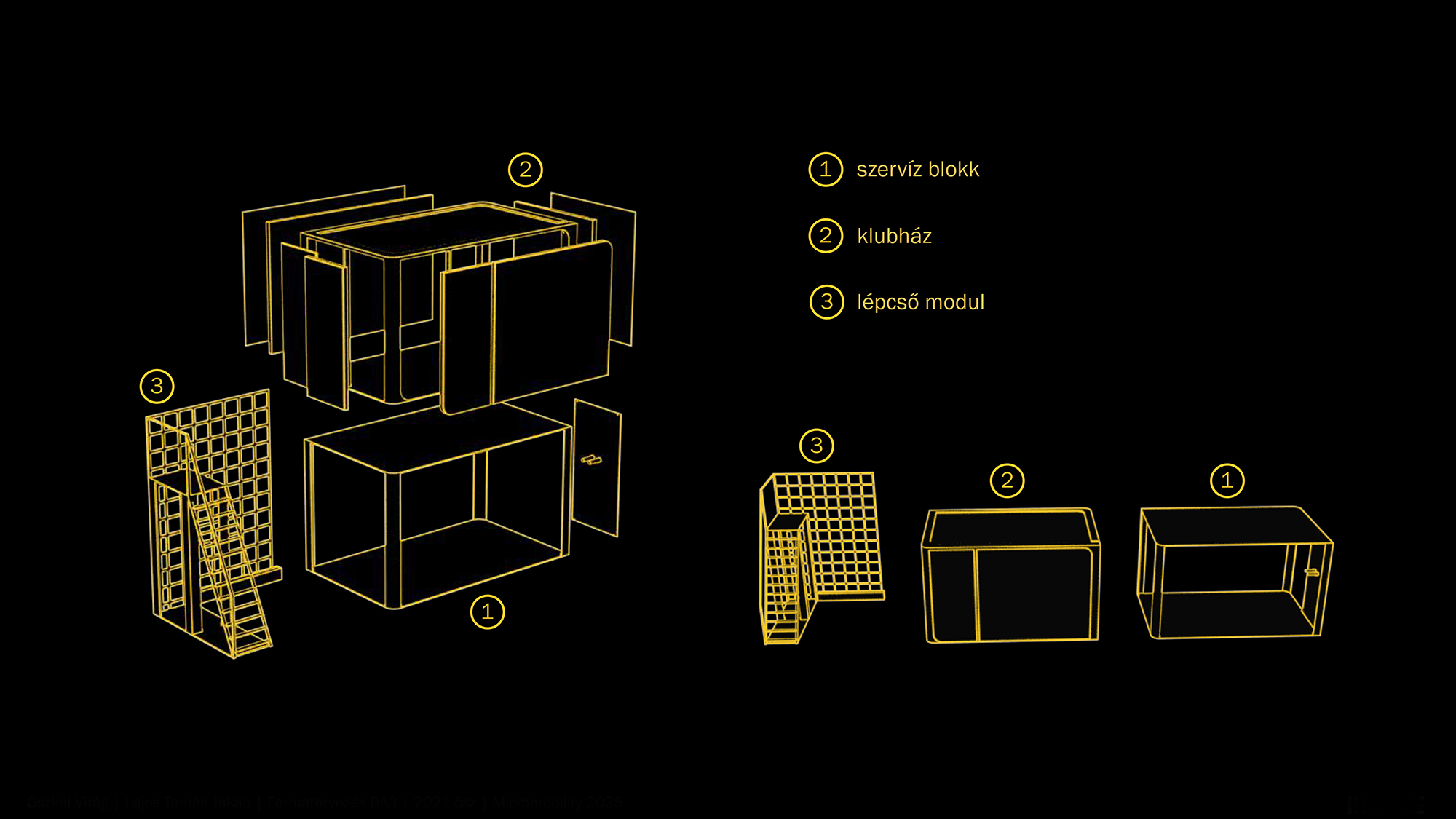 Rather than come up with a completely novel vehicle, Virág Oszkai and Tamás Jakab Lajos product design students designed a station for couriers constantly on the go for taking a break and resting between deliveries, relaxation and recreation, and even maintenance of their equipment. Since the majority of courier companies lack facilities dedicated for this purpose, it would be no exaggeration to call this concept a true gap filler.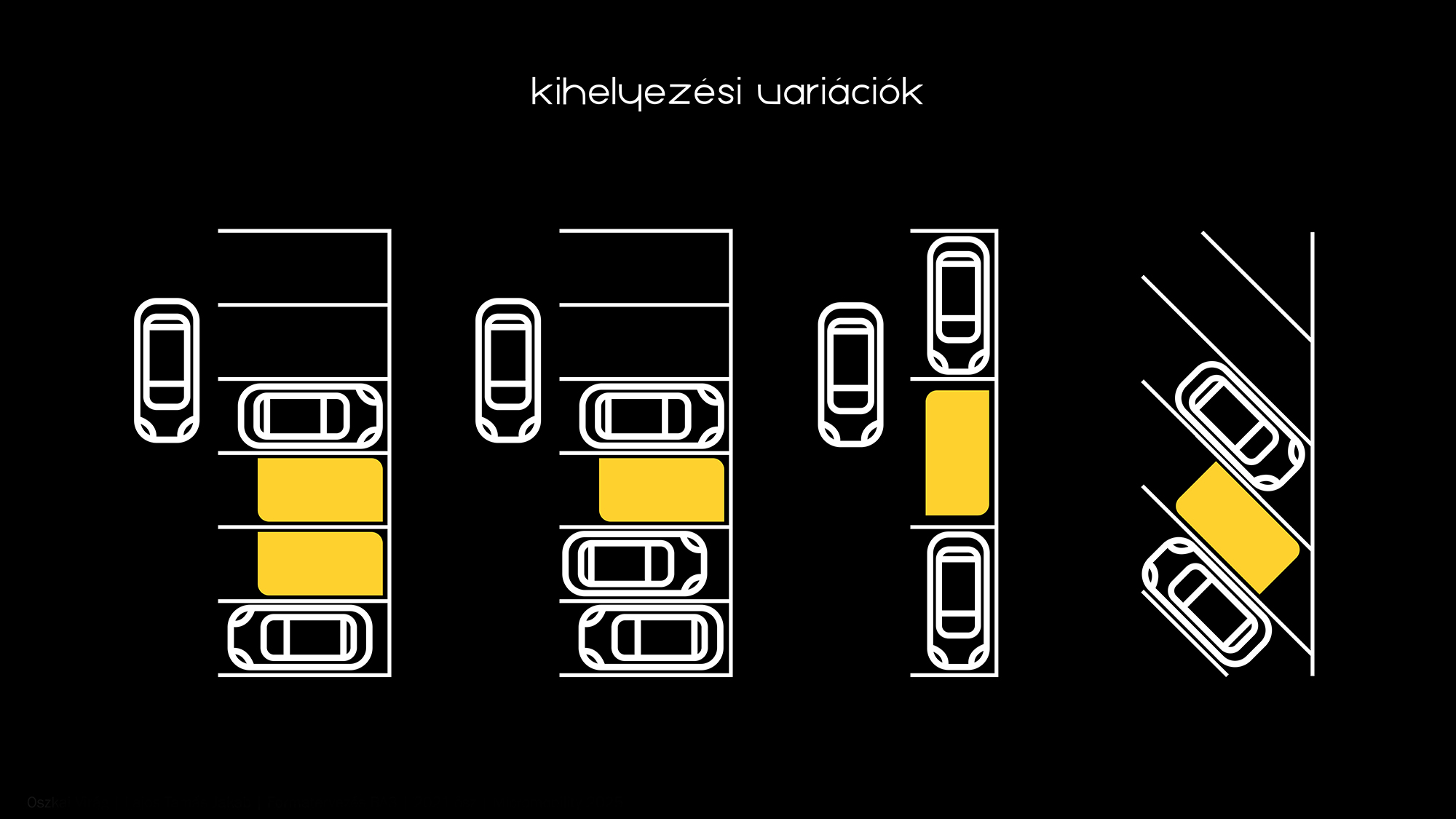 In addition, TATU's floor space is the size of a car parking spot, resulting in great variability of placement. The modular capsules could be easily set up along busy courier routes and offer an ideal rest stop for overworked couriers.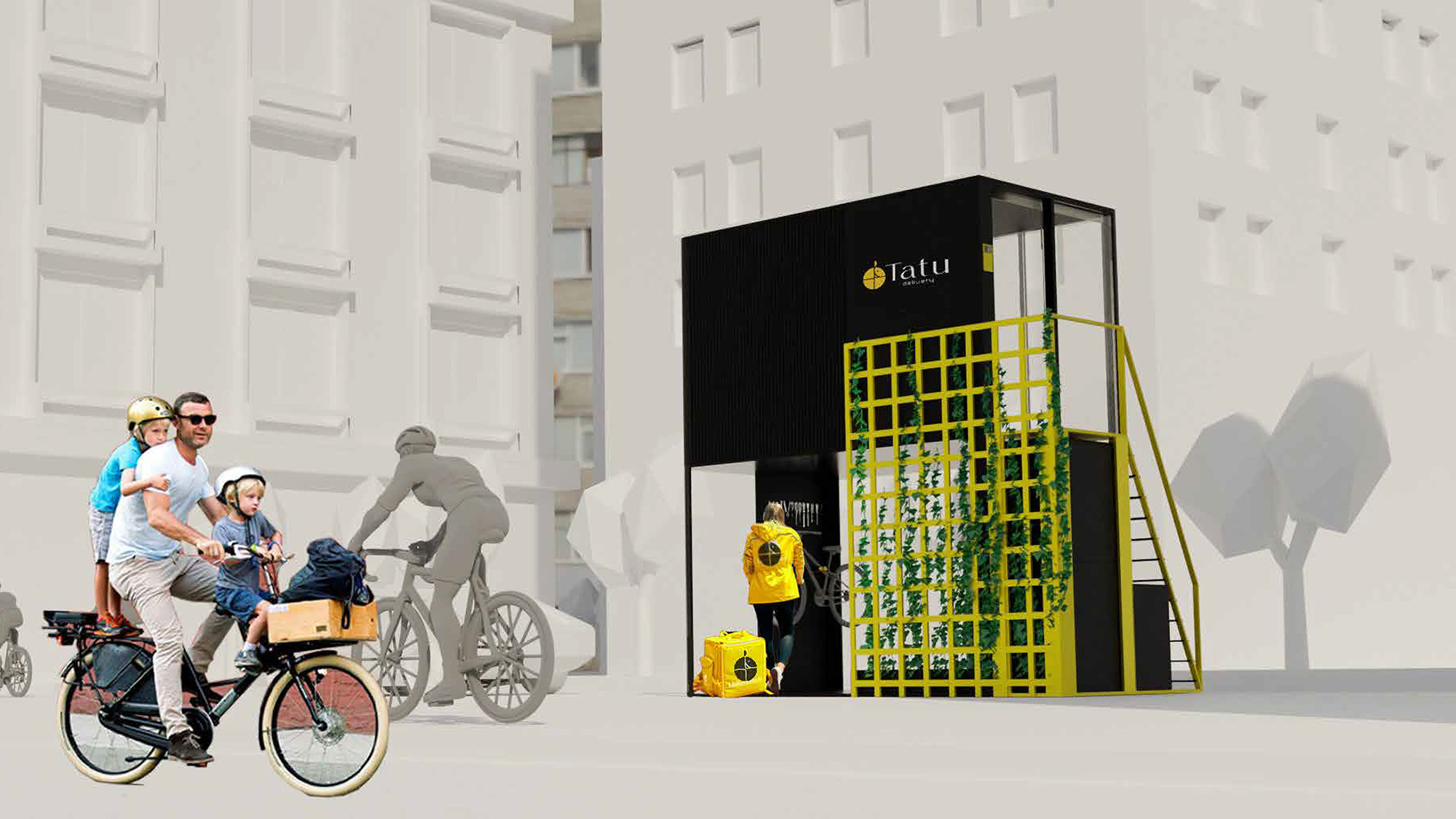 // /
The designs were created by students of MOME Design Institute as part of the Micromobility 2021 project, under the supervision of András Húnfalvi and Dániel Ruppert.
---