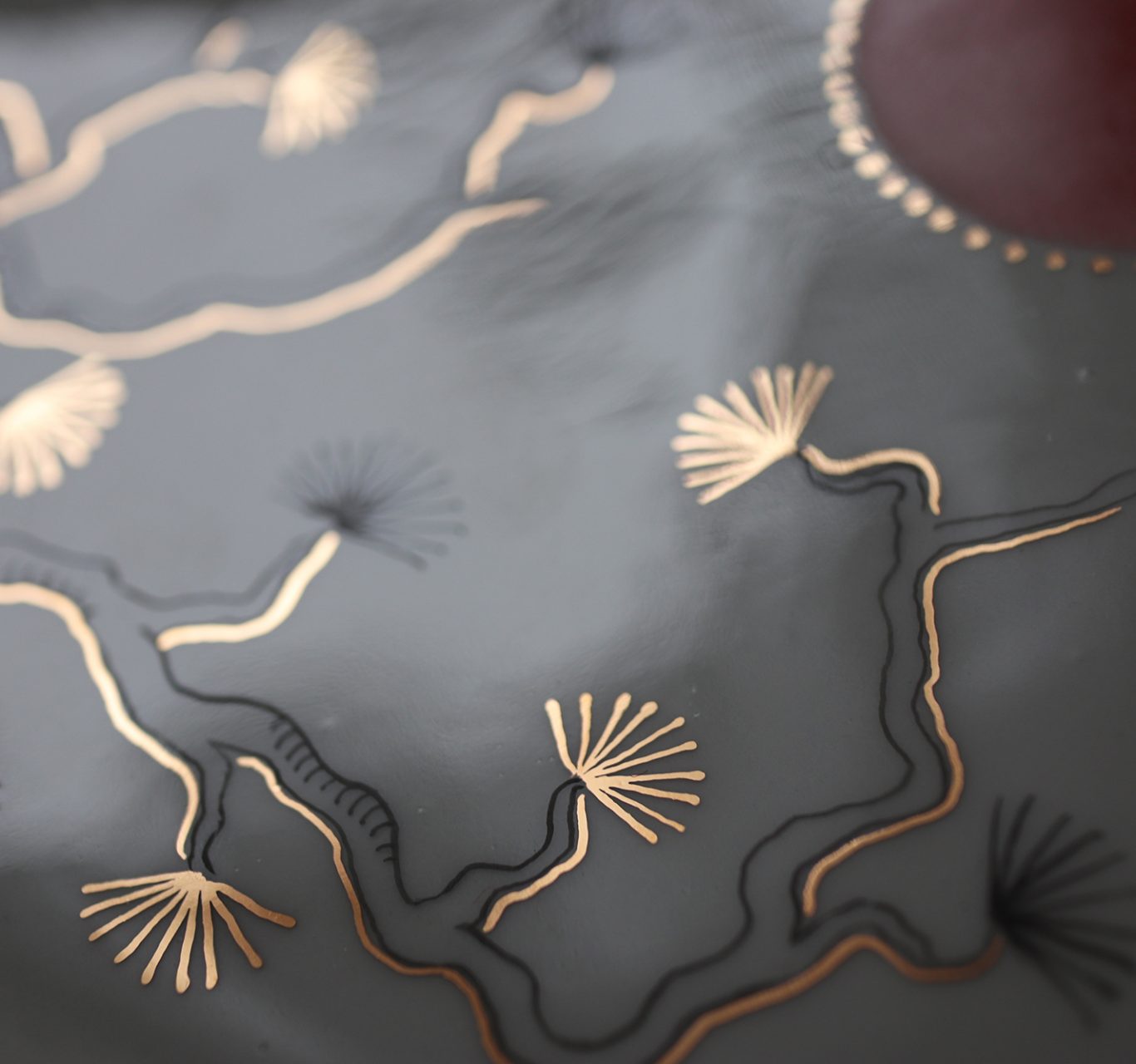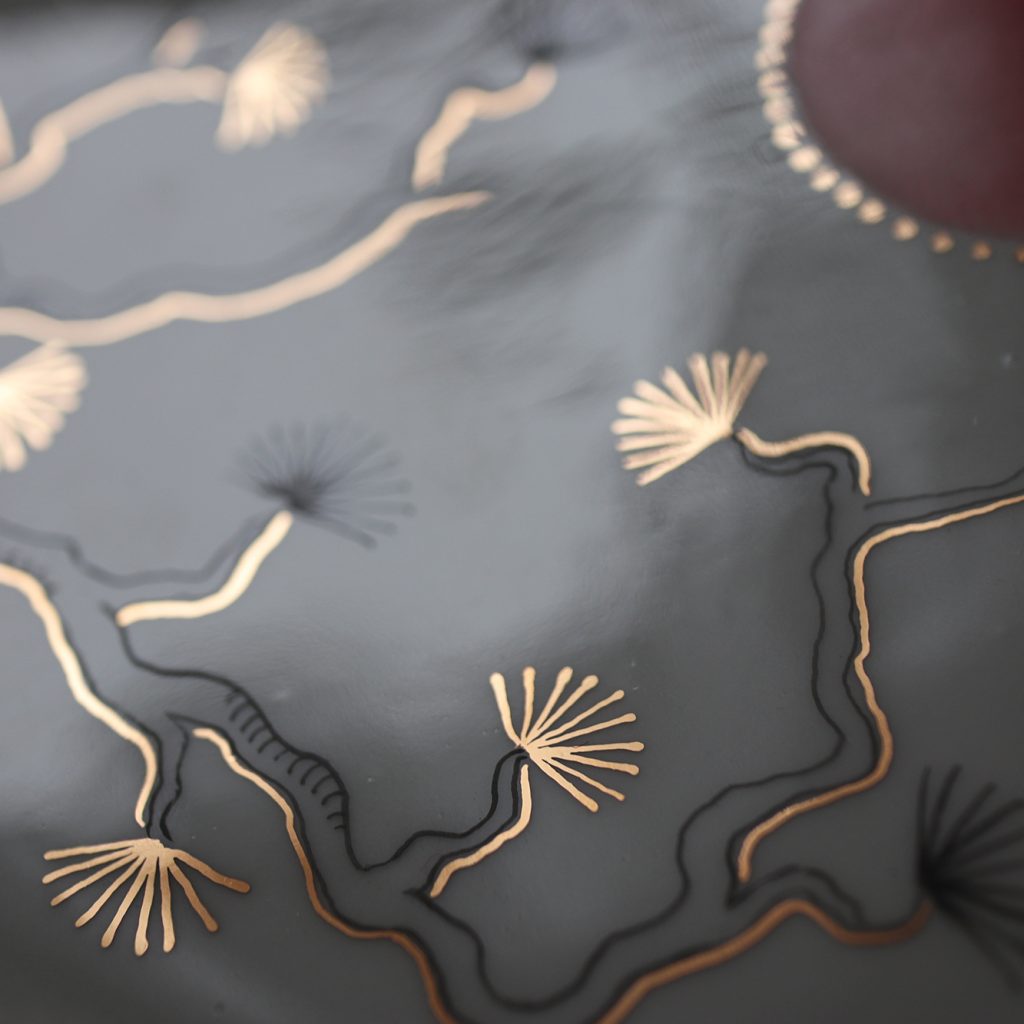 From Japan to Kecskemét – Dorottya Vértessy's ceramics
---
Dorottya Vértessy is undoubtedly fluent in the language of ceramics. Her portfolio features a contemporary fine dining serving set alongside a Zsolnay-style painted porcelain vase, a sushi dinner set with Japanese elegance and rustic fired ceramics. This is a selection from her portfolio.
---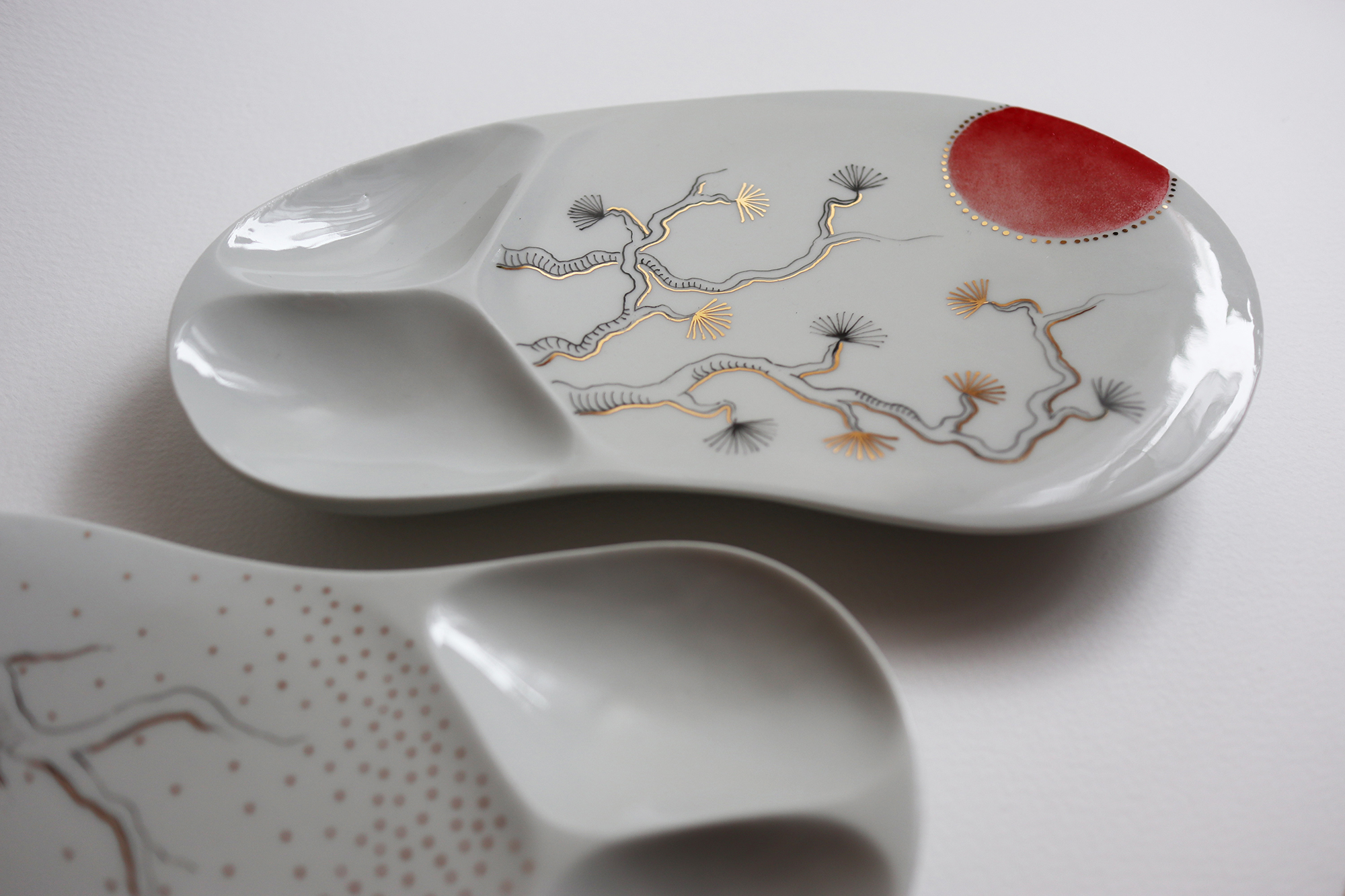 Consultant: Péter Kemény / Photo: Kristóf Szilasi
---
In her Party Set, she accentuates the unique dynamics of partying, constant snacking, which is mostly done standing or sitting on the floor. Her sushi set is made from porcelain, which is no mean feat considering how difficult making plates from porcelain is. With its clean lines, and a delicacy and fineness that go hand in hand with pure functionality, the set would stand up in any authentic Japanese restaurant. In order to improve her items, Dorka has completed a course to master the technique of painting Japanese prints.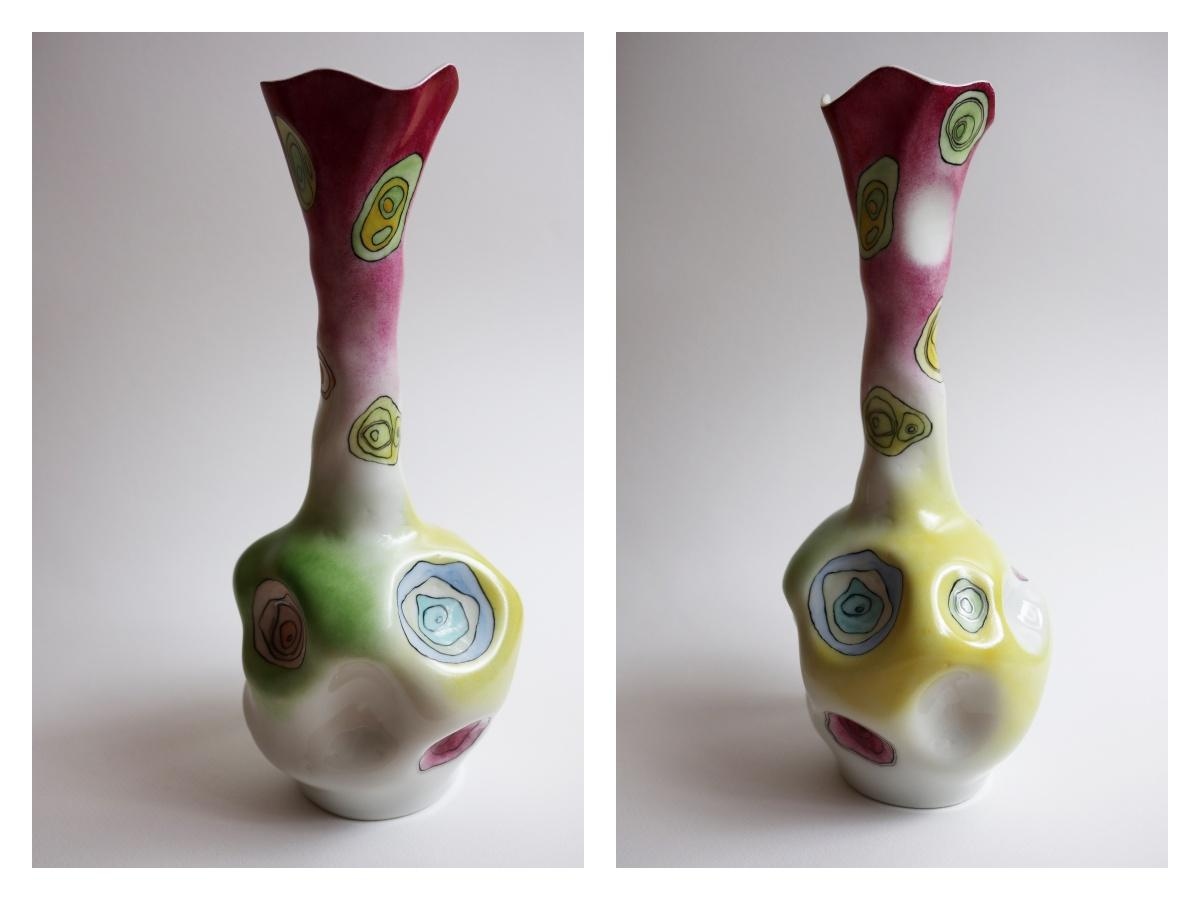 Consultant: Zoltán Lublóy
---
In a craft like ceramics, it is important to go back to and learn from the classics. Dorka did the same. As she put it "These items were inspired by Vilmos Zsolnay's Tiffany vase. I was trying to capture the playfulness of the original piece. Just like the original, her vase has little dents, but the lines between the indentations and the even sections are more pronounced.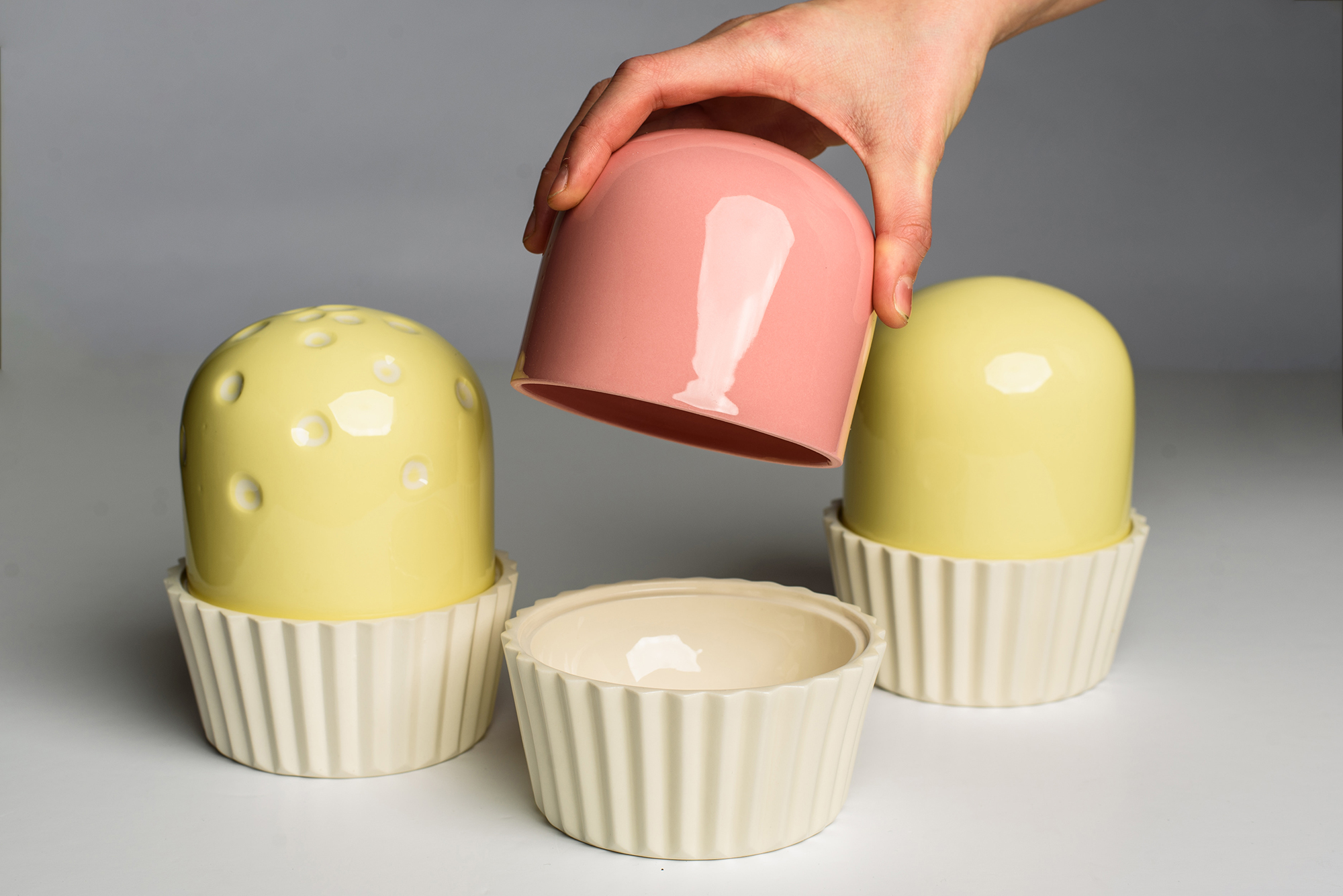 Consultant: Edit Kondor / Photo: Rebeka Pintér
---
Dorka's dessert serving set was created for Gerbaud patisserie's cousin, ONYX restaurant. Keeping with the traditions, the items are shaped like the iconic Kugler mignons, and were designed to serve cold desserts. The colour choice in this case was more toned down, with pastel tones reminiscent of the mignon dessert itself. "The sweets concealed inside the item are revealed as a surprise. You can first see the delicacy hiding underneath when lifting the lid – in a similar experience to cutting into the mignon itself to discover the hidden layers covered by the coloured fondant."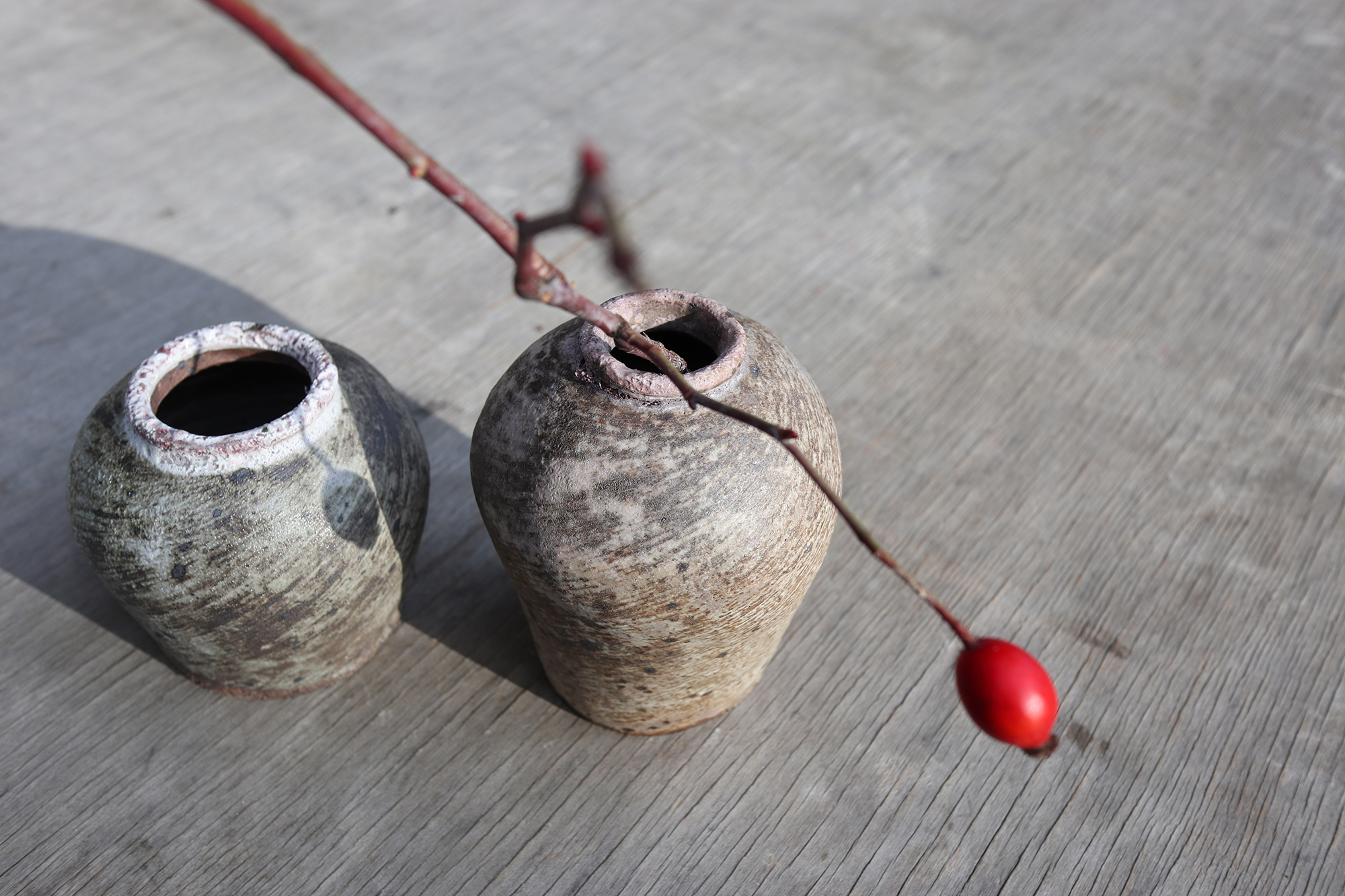 Consultant: Péter Kemény
---
Dorka used firing technique for her most recent project involving clay items. The raw, rustic surface might come as a surprise after the previous items, but the sophisticated quality can be seen here too. Though ceramics have several different firing techniques, all wood fired items have a magical warm quality to them. The items were fired at the International Ceramics Studio in Kecskemét.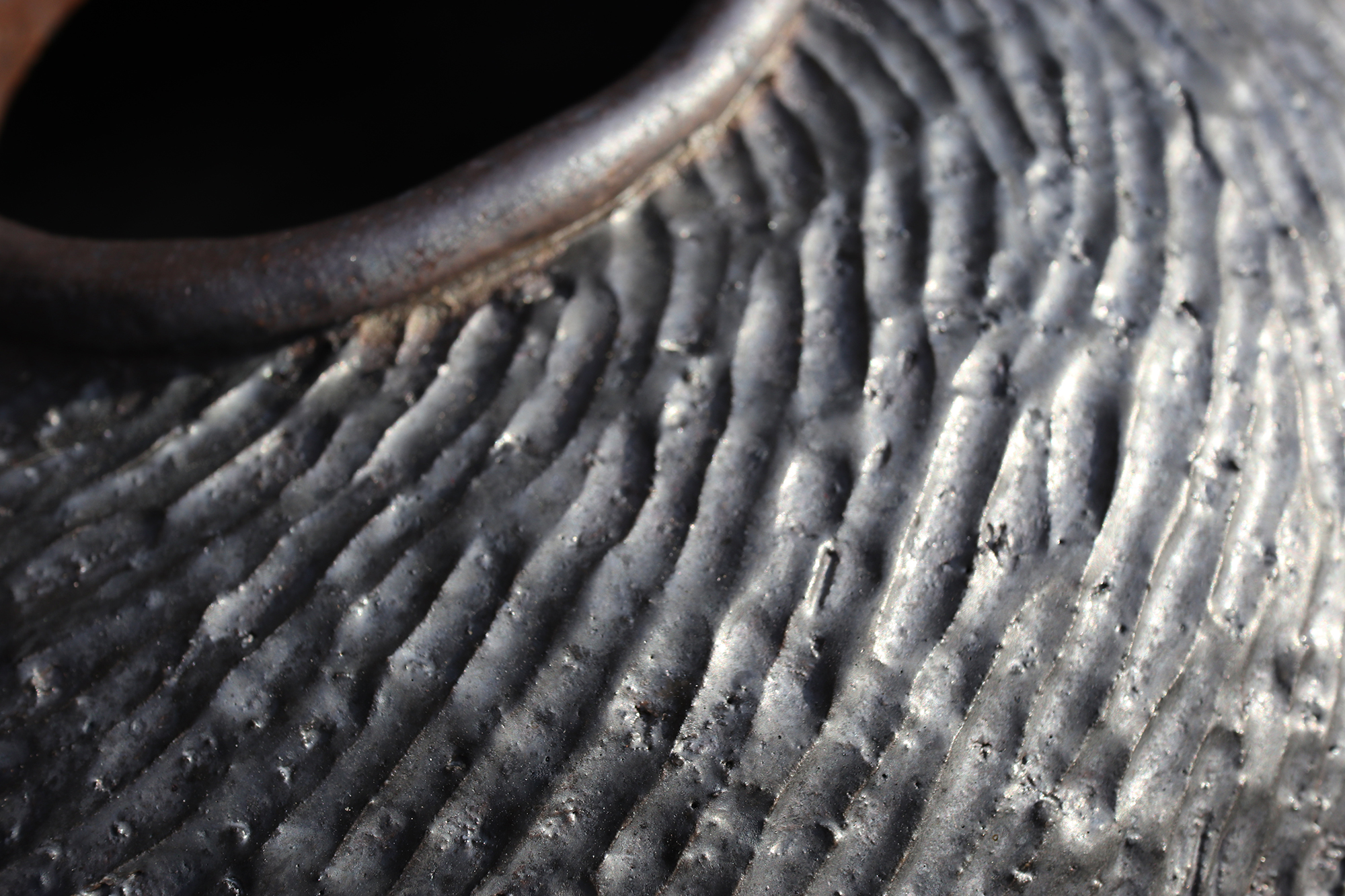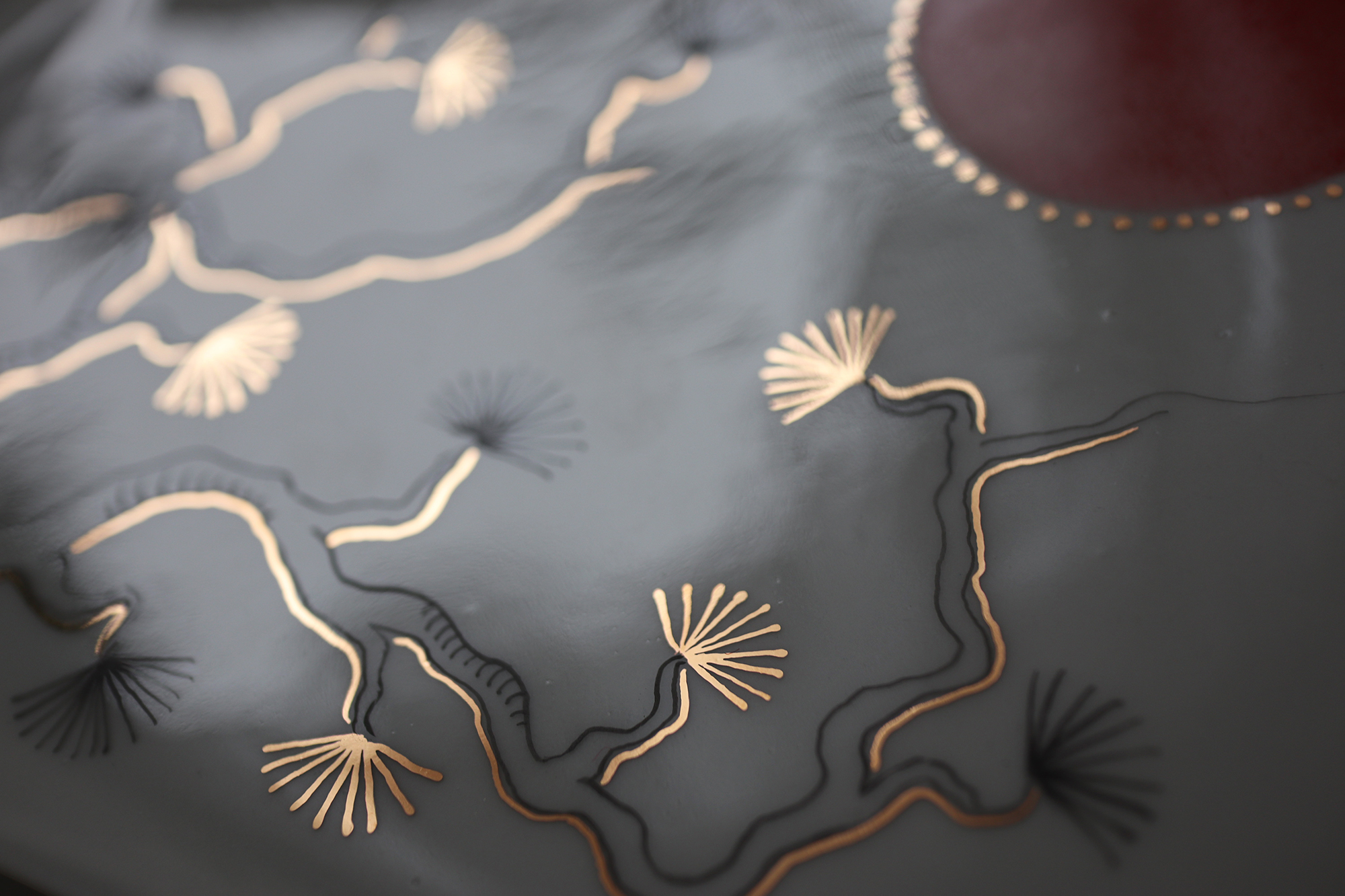 // /
Dorka is currently an MA student at the Moholy-Nagy University of Art and Design.
---