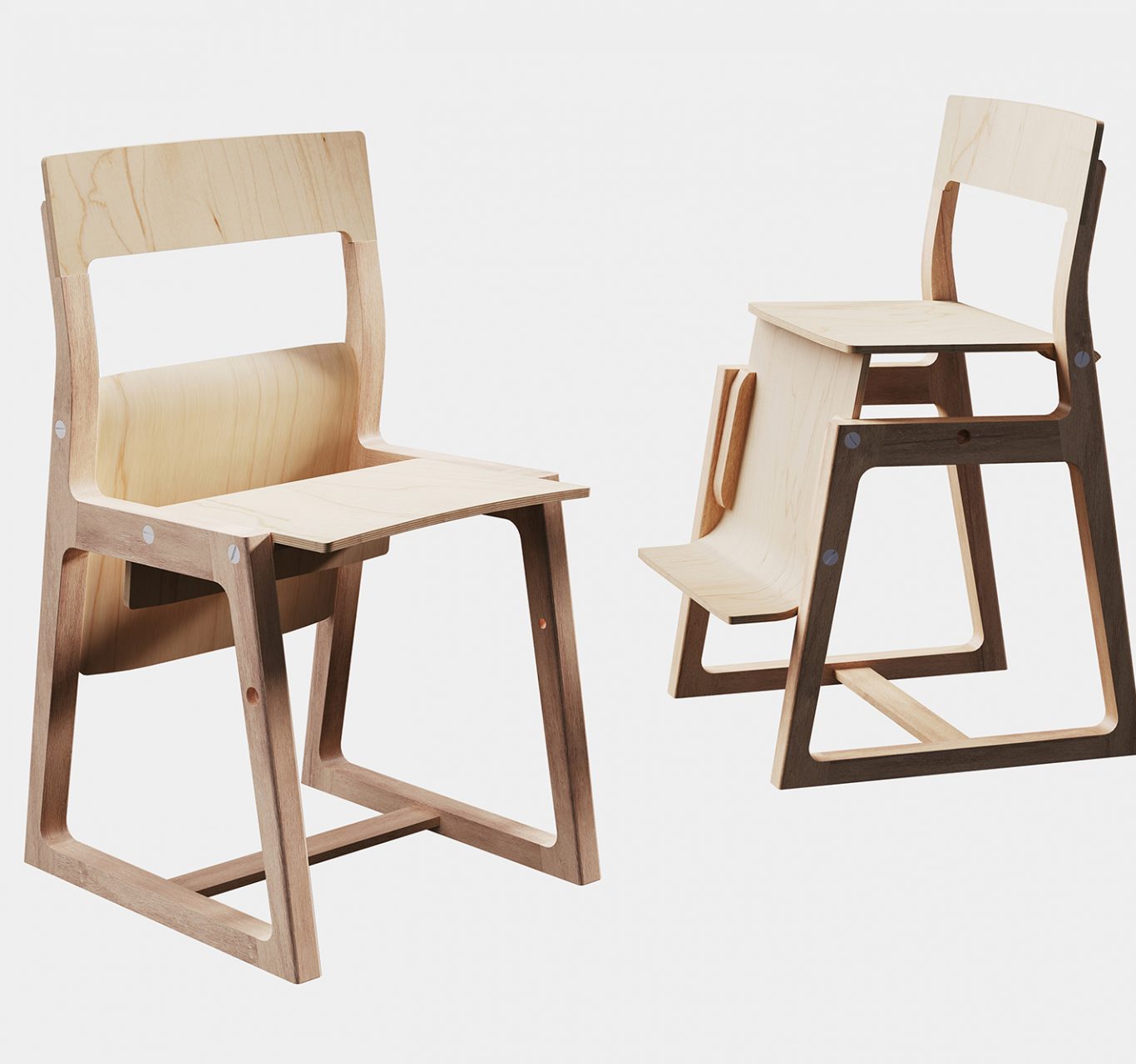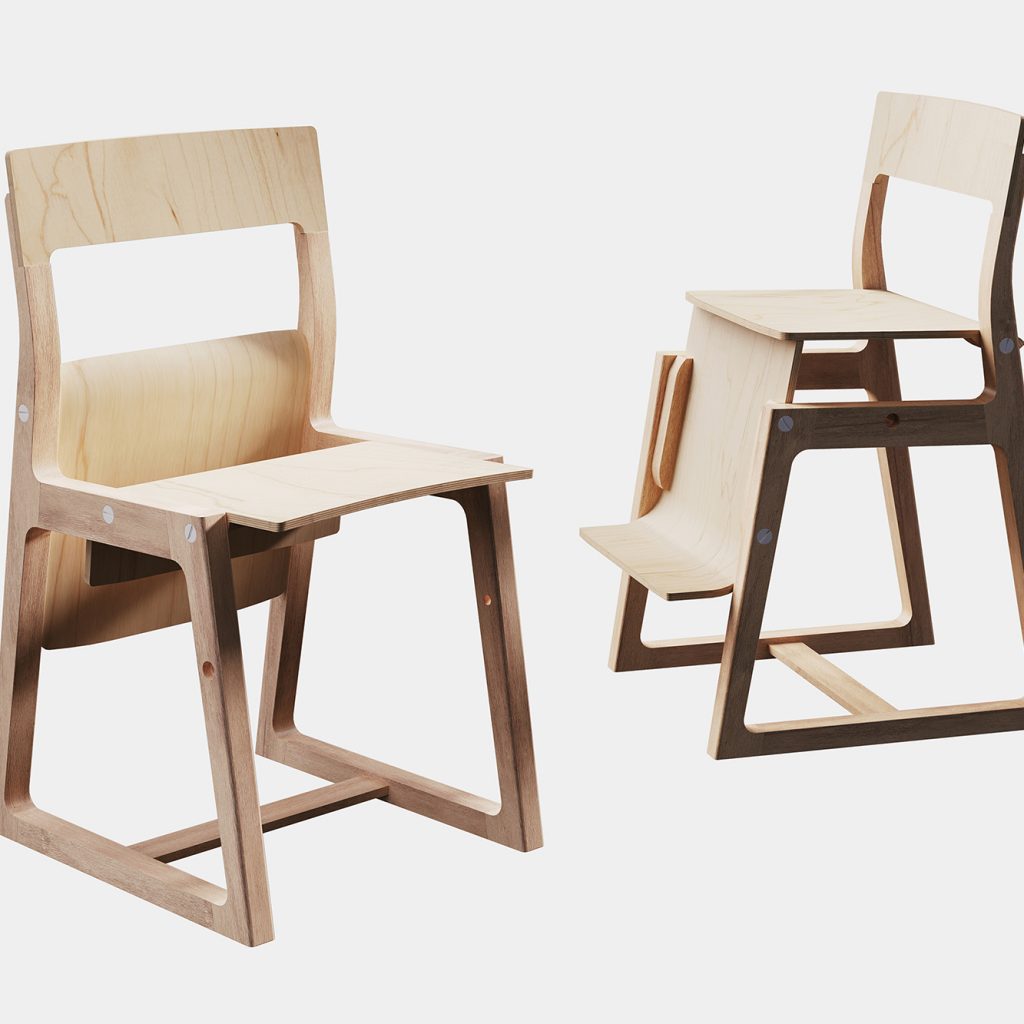 CHEIR – Seats not just for kids
---
Rather than simply being adapted to their anatomy, seats for children often come in colours and shapes considered by the adults to be childlike, and exist as objects totally regardless of the character of the dining space. CHEIR remedies this problem through its adjustability.
---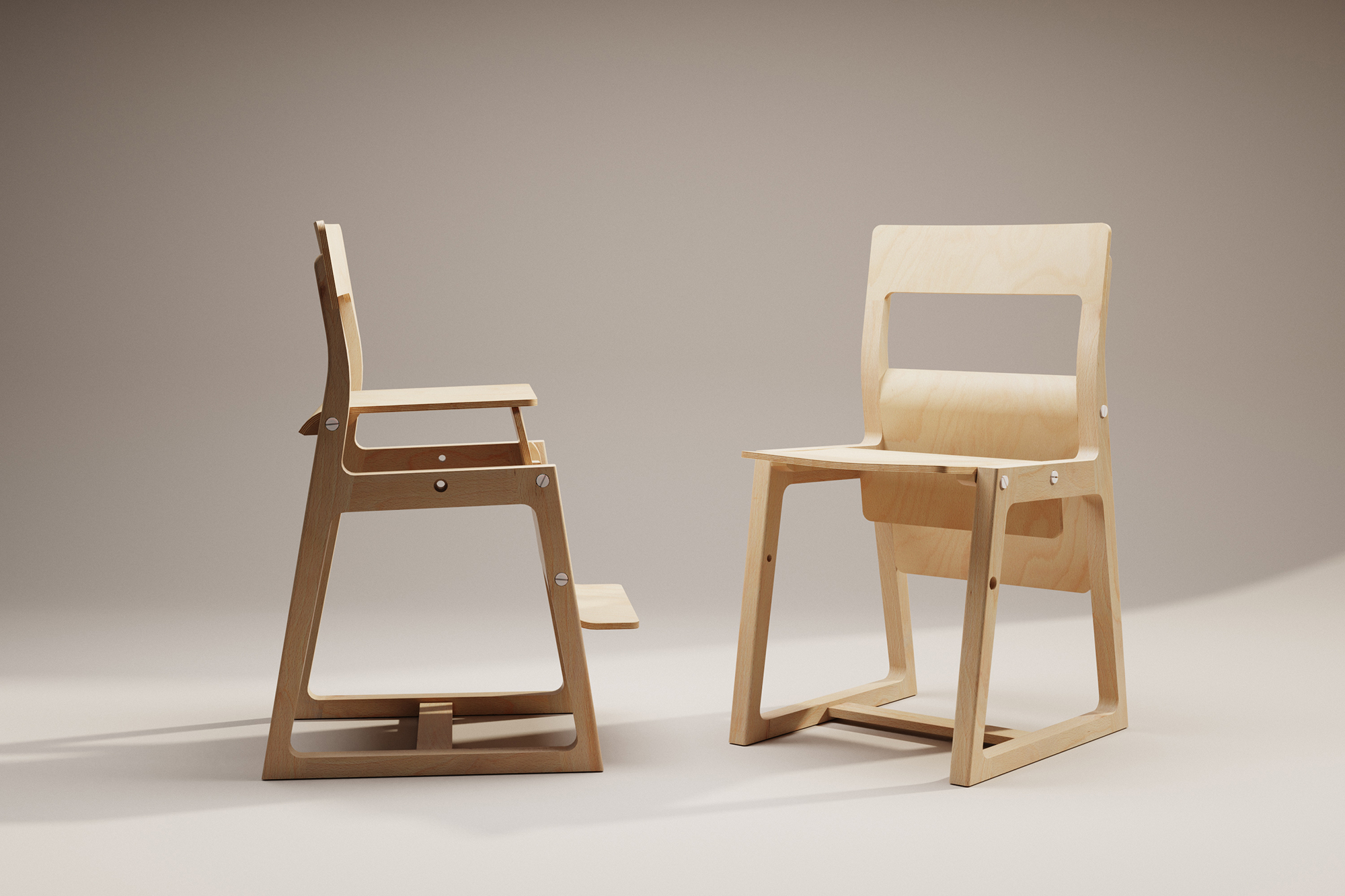 The Stefan Lengyel Scholarship-winning product design project started out as an improvement on one of Máté Nagy Tamás's previous designs, a baby highchair with adjustable seat height. The goal was to retain full usability of the chair not just in childhood, but also growing up. The main considerations for the improvement were ease of conversion, ability of the construction to be fine-tuned, and facilitation of production.

The structure was designed for easy adaptability to accommodate seat height preferences changing with age. An additional benefit and key designer criterion was usability of the furniture beyond childhood years, throughout the various stages of human life, keeping up with the user as they keep growing. The seat height can be changed by transferring two screws, easily loosened using a coin, and turning over the seat. The seat height can be adjusted to 46 cm for adults and 54 cm for children aged 4-11.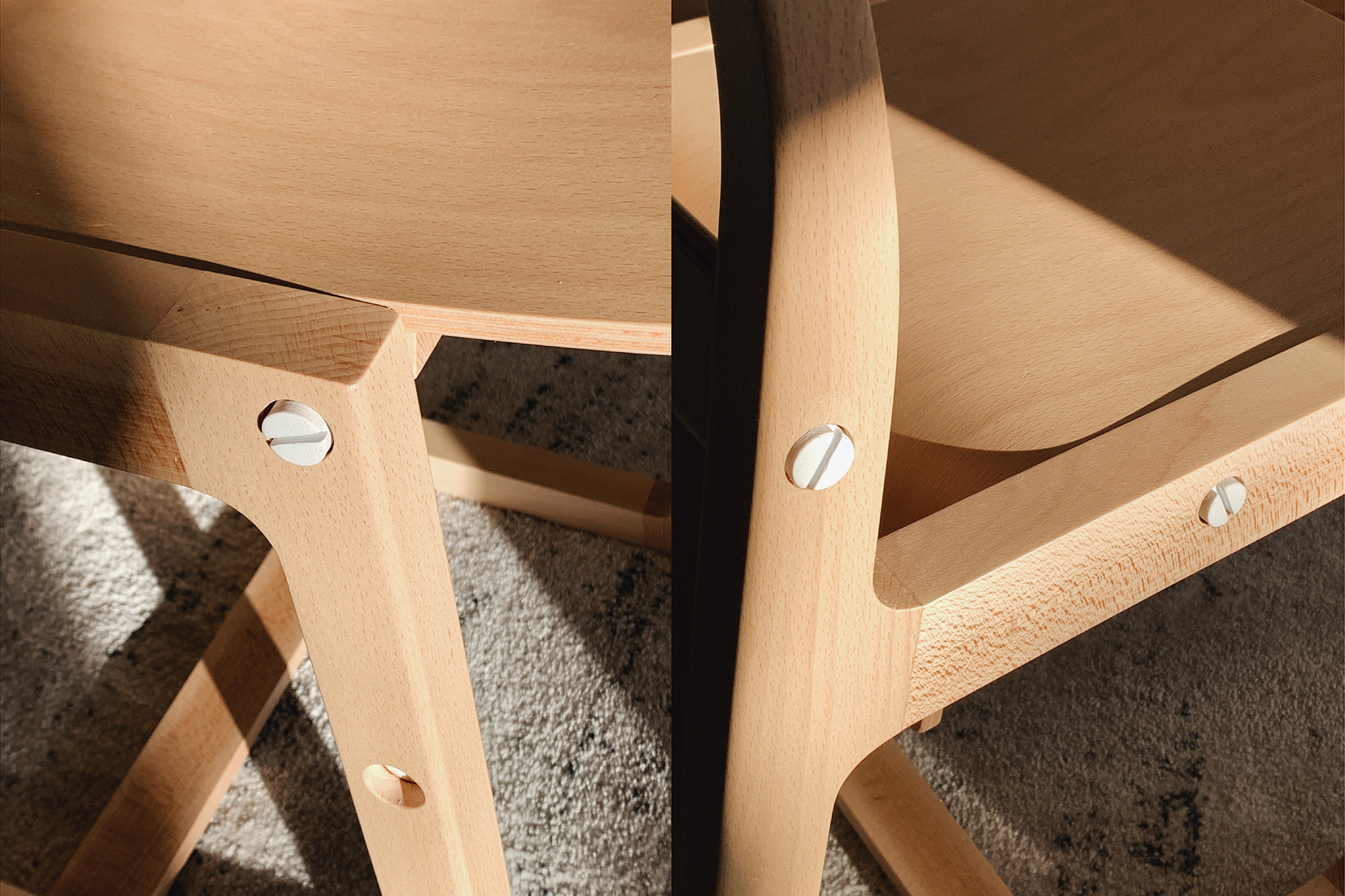 Important considerations for the choice of material included long lifetime and sustainability, which is why beech was selected for the main material. The relatively homogeneous hardwood is easy to work with, and combined with the silky matte varnish, the looks is understated enough to allow the simplicity of the construction and the natural texture of the wood to shine through. The seat is made from form-pressed plywood, which is ideal for minimising manufacturing waste.

Similar, adjustable height chairs often come with a complicated structure or out-of-character solutions. In this project, everything is where it should be. The different parts reinforce the visual uniformity of the chair components. This character is what can prevent a piece of furniture from 'getting old', and help children participate at meals on more equal terms with grownups. As Tamás also highlighted in his research, "Children learn by imitation, and are more inclined to behave themselves at the table if they can have a chair and eating utensils that look like the ones used by grownups."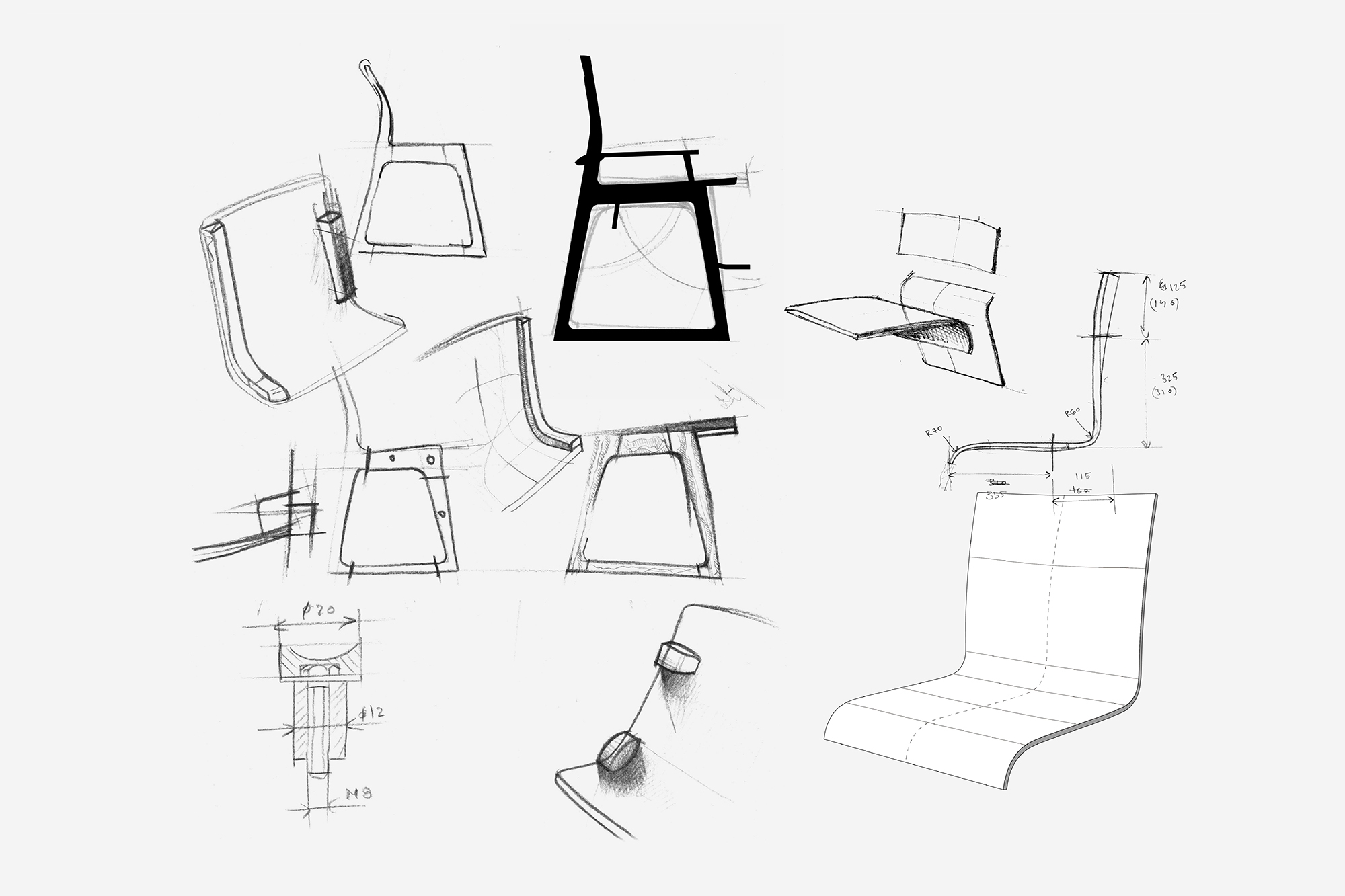 When it comes to increased lifetime, it is also important to underline 'emotional durability', a particularly crucial consideration for Tamás, because an item that proves sufficiently durable and practical to allow for a bond to be created through everyday use can provide an added value that is extremely rare in today's accelerated and immoderate consumer culture.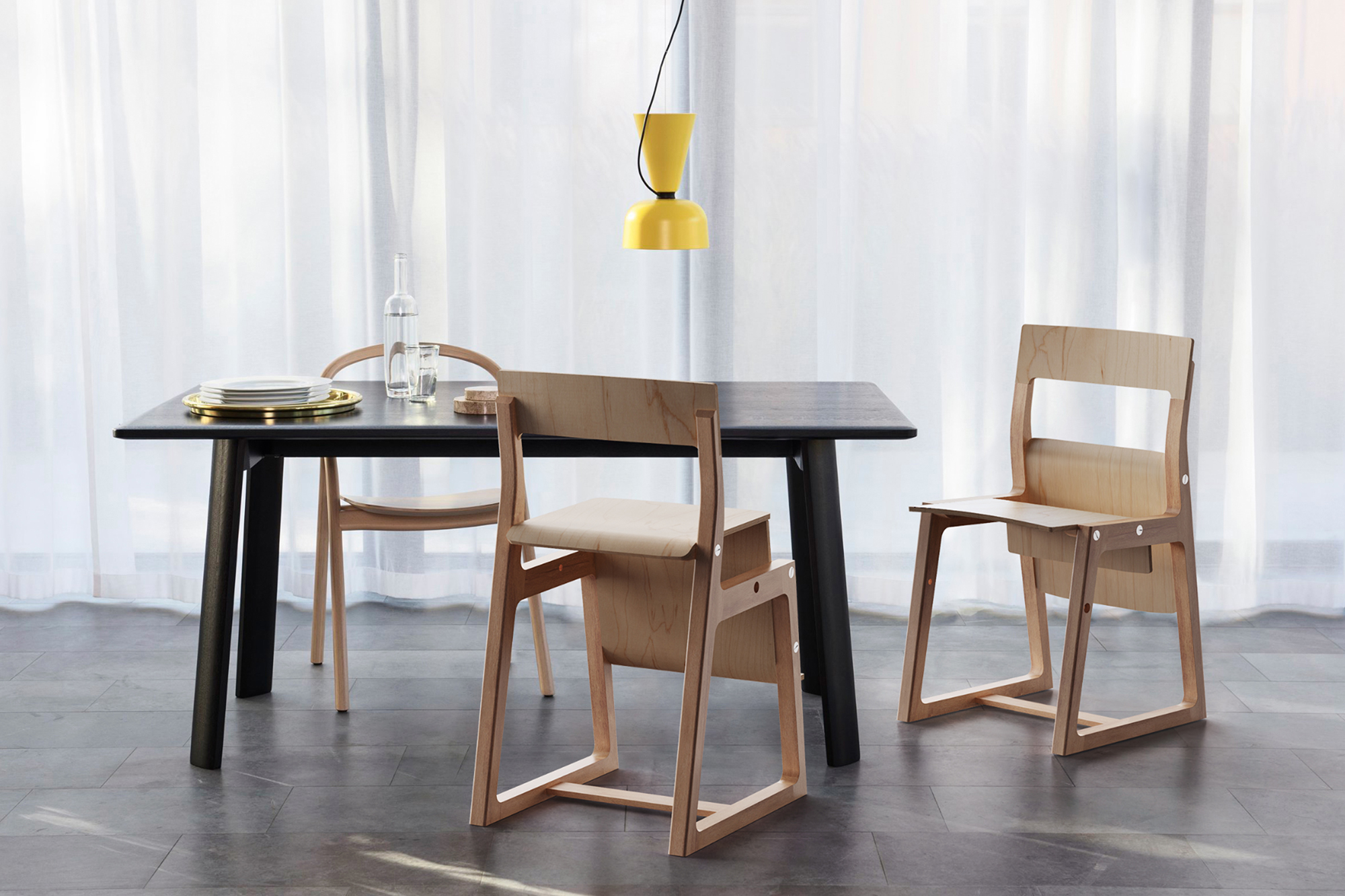 // /
The project was implemented by second year product designer MA student Tamás Máté Nagy and was awarded the Stefan Lengyel Excellence Scholarship in 2022. His consultants were Zsuzsanna Kiss-Gál and Balázs Püspök.
---