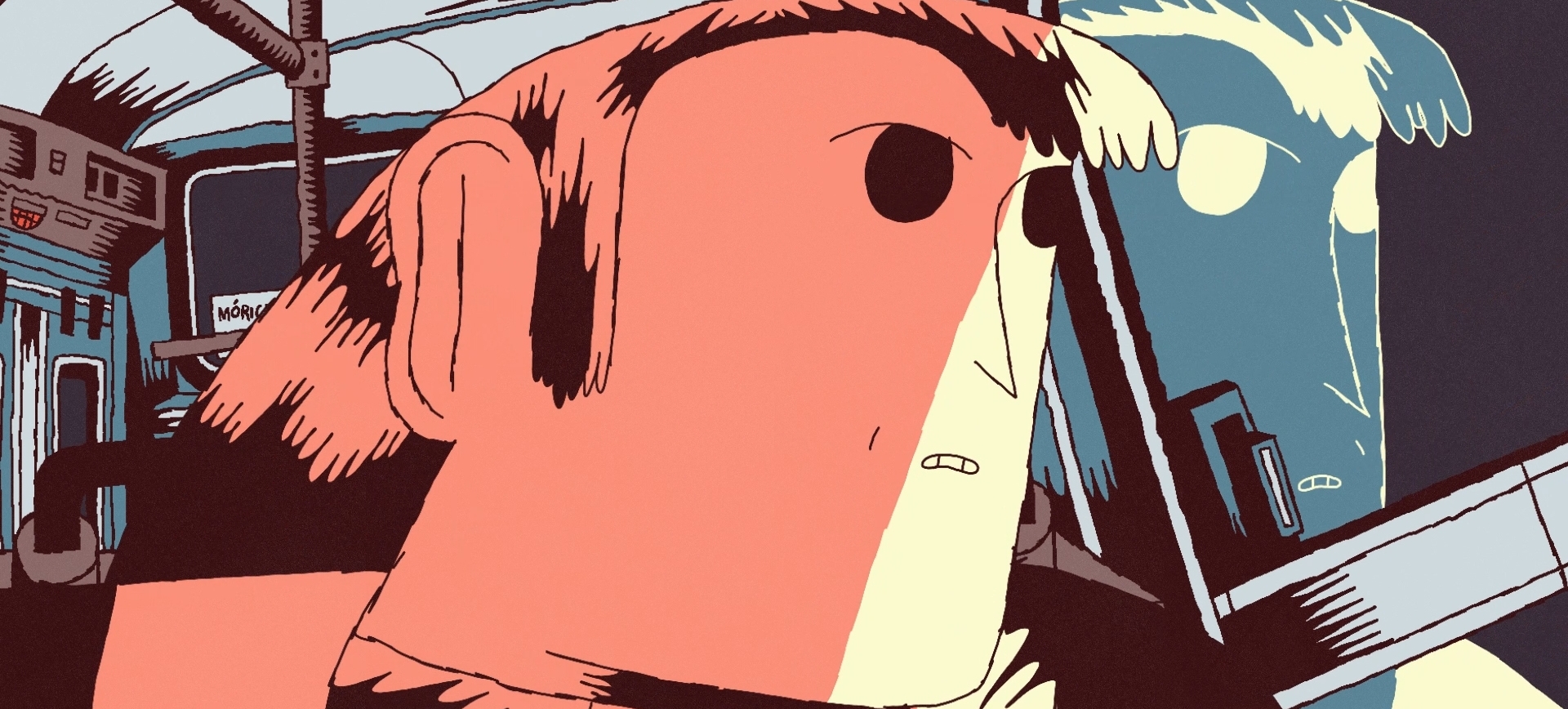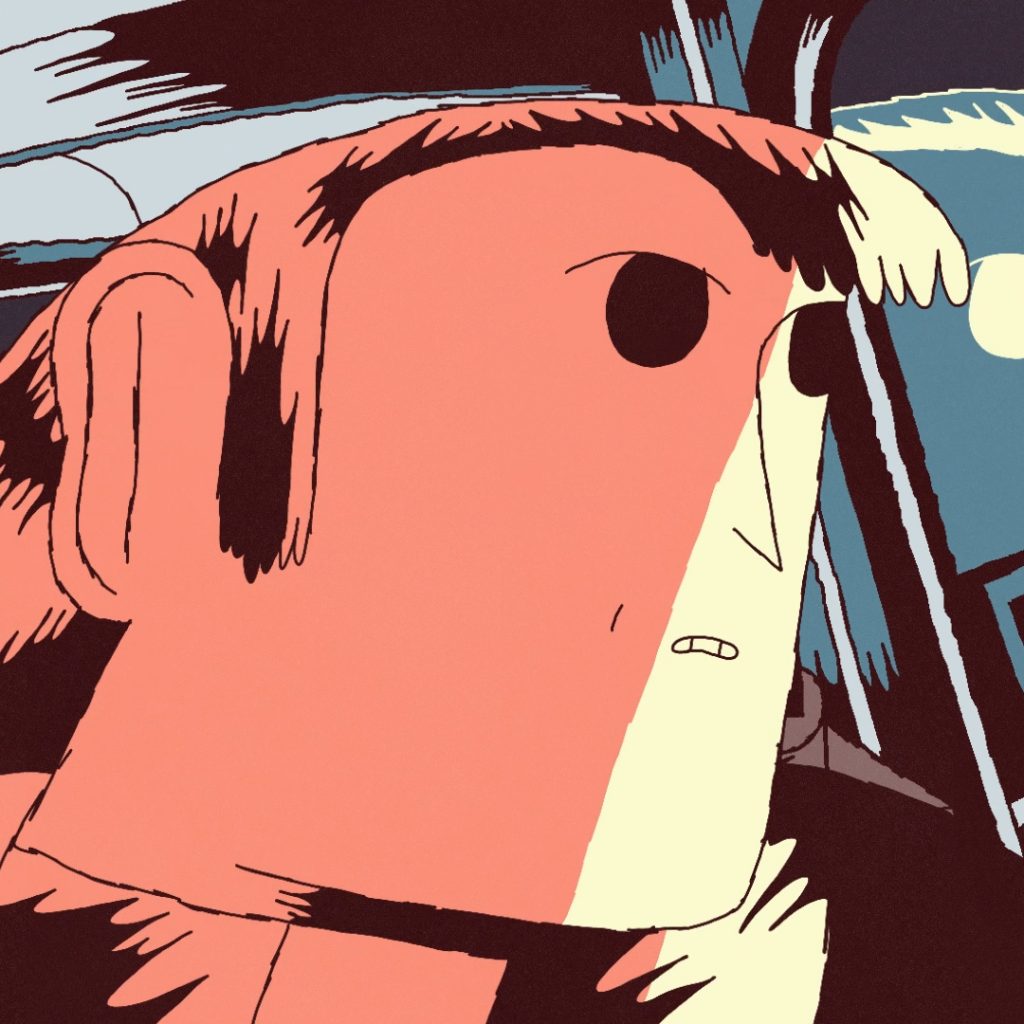 Fresh works from MOME's animation program
---
Our article presents the works of the latest generation of animation directors, featuring frames from masterworks of this year's MOME graduates along a brief description. Though the pictures themselves are more than intriguing, the concepts are also worth a look. This year's selection includes a chamber piece whose action takes place on an Ikarus bus, a VR room composed around insomnia, a picture book filled with old memories, Trixie's social media profile, and a short film featuring animals with very human problems.
---
"A World in Chaos" by David C. Crisp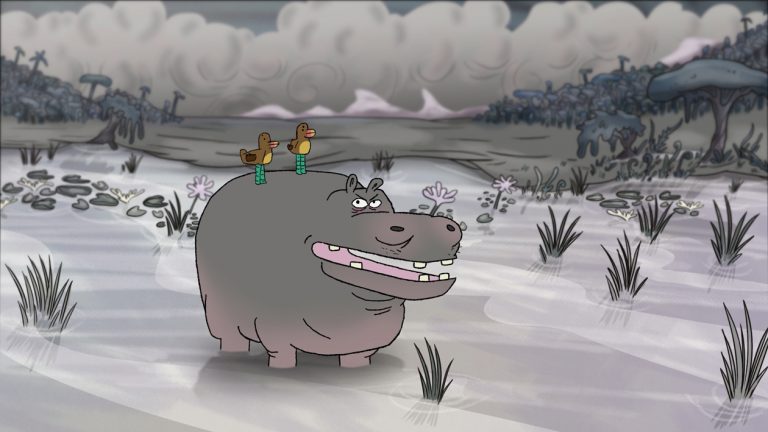 David C. Crisp's nine-minute animation short presents human problems through animal characters. The scenes, arranged non-linearly, show everyday situations that draw attention about various moral dilemmas as well as emotional and social issues. Absurdly, heavy subjects such as racism, gender discrimination, immigration, anxiety and depression are all present in the natural habitat of the animals. The film uses animal characters to distance these issues from human preconceptions. According to the director, animation can be an optimal medium for portraying these problems: "I believe that in animation there are not nearly enough instances where these conditions are treated as real issues and not just plot devices that can be resolved by the end of an episode or season without having to consider what it might be like to experience them."
"The Corner of My Eye" by Domonkos Erhardt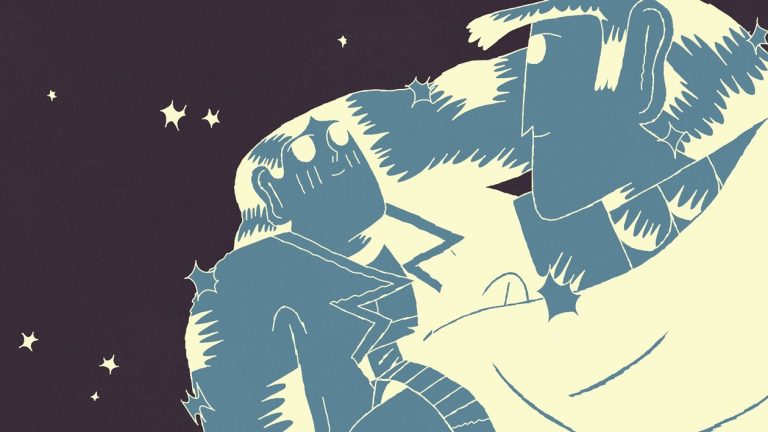 Domonkos Erhardt's animated short is about the moment two pairs of eyes meet. In the story, set in 90s Budapest, they eyes of a girl and a boy meet in the reflection of the bus window on a night bus, starting the boy on a journey of reminiscence and daydreaming. "Within the narrative, there is a major focus on expressing, depicting, and conveying atmospheres", the director says describing his artistic approach. The film has no dialogues, giving sound design and music a central role in romantic mood setting and the unfolding of the dramatic action. The graphics draw heavily on the visuals of comic books.
"Can't Sleep VR" by Barnabás Nemes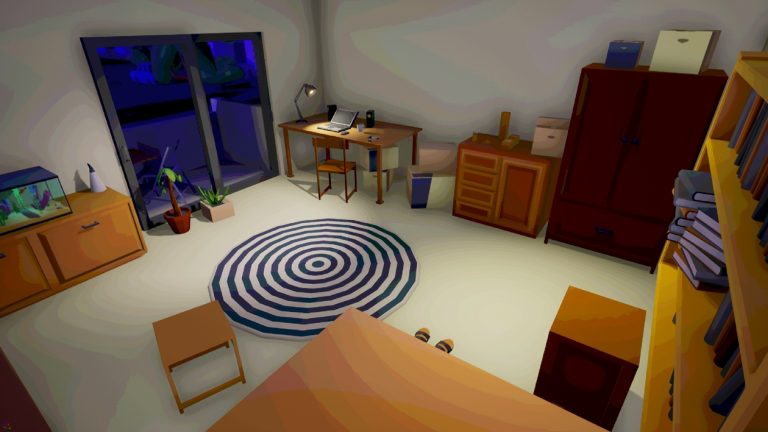 Can't Sleep is a virtual environment built around insomnia. In the dead of the night, a room and its balcony provides the backdrop for various interactions that ideally can help you fall asleep at last. Barnabás Nemes's experimental VR play begins with starting a self-help meditation audio tape. We are guided through the story by the voice of a narrator, who initially appears supportive but turns increasingly into an obstruction. "My goal was to present, through the room of a young adult, and bring closer the individual and social problems, as well as internal and external pressures defining my generation.Though I probably cannot provide a solution to sleeplessness that is guaranteed to work, I hope that the game can help insomniacs take a step back and look at their situation more objectively", said the director to provide a more nuanced description of his concept that also builds on his own experience for this immersive experience.
"That Summer" by Glória Pittmann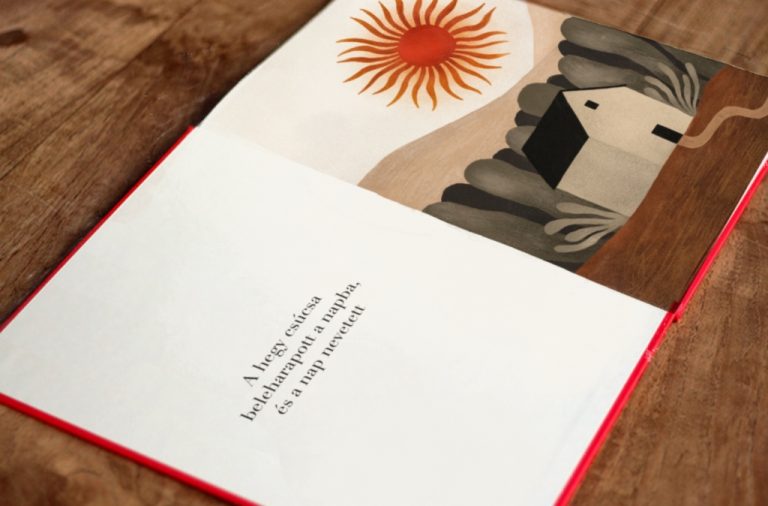 The picture book That Summer captures the sensation of suddenly being rushed by old memories – in this case, a long-forgotten summer afternoon. "A journey back in time to sweet moments of the past for adults who still sometimes feel pained that they had to leave this world behind", writes Glória Pittmann, wondering how real the things featured in our memories actually are. This uncertainty lends the publication a dreamlike quality, accompanied by natural pastels and the red of the sun throughout the pages. For Gloria, it was a childhood photo that prompted the process of remembering. Her masterwork combines illustrations and excerpts from Ödön Palasovszky's book Trees, animals and clouds.
"Trixie the Pixie" by Kitti Teleki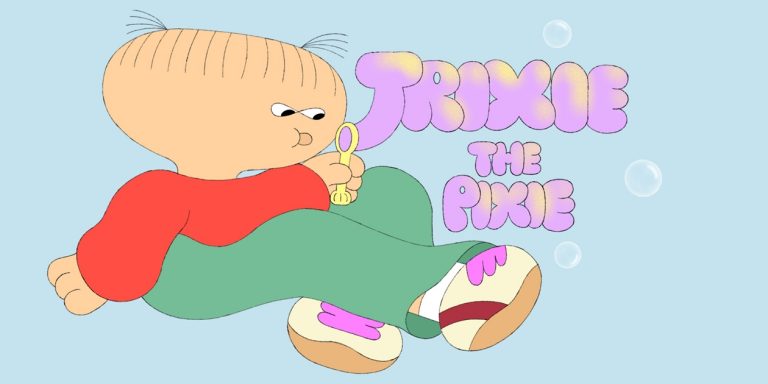 "A young girl's self-awareness journey, filled with mood swings, towards a stable adult life", reads the description, but it is not nearly all: Trixie the Pixie is a versatile project spanning different platforms and featuring social media posts by the main character. Kitti Teleki's 'online alter ego' communicates about the feelings and challenges of young adults in her diary-like etudes, featuring the peculiarities of everyday life alongside mindfulness exercises. Since this project is viewed by most people on their mobile phones, the artist sought to create characteristic, easily recognisable visuals with simple forms. In addition, Instagram also enables her to engage her audiences in the narrative directly and interactively.
// /
The works were completed at the Animation MA of Moholy-Nagy University of Art and Design.
David C. Crisp's masterwork supervisor was Éva Katinka Bognár, and her consultant was Melinda Kádár; with contribution from József Fülöp. Domonkos Erhardt's masterwork supervisor was Fábián Balogh, and his consultant was Olivér Hegyi. / Barnabás Nemes 's masterwork supervisor was Éva Katinka Bognár, and his masterwork consultant was Ágnes Bakk. / Glória Pittmann's masterwork supervisor was Éva Katinka Bognár; with contribution from József Fülöp. / Kitti Teleki's masterwork supervisor was József Fülöp, and her consultant was Júlia Farkas.
---