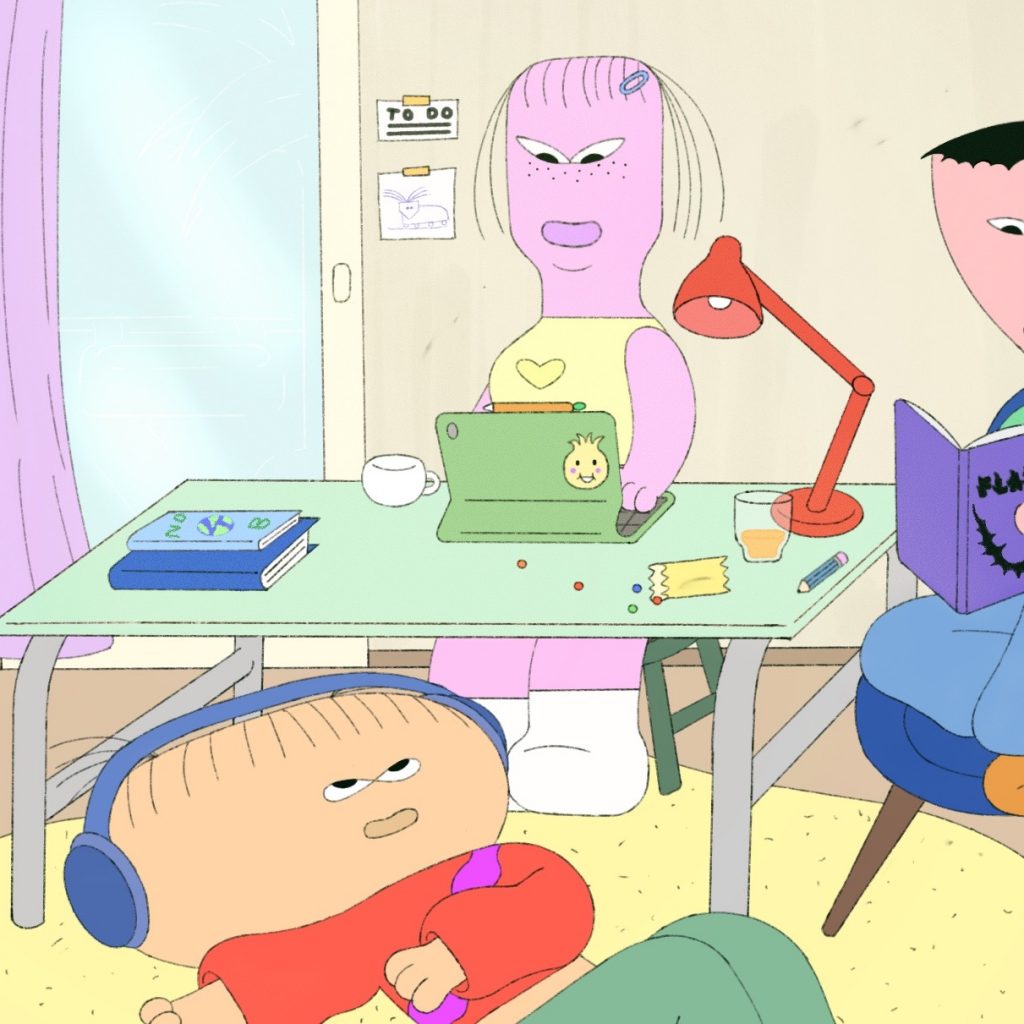 Trixie's world – Interview with Kitti Teleki
---
"A young girl's self-awareness journey, filled with mood swings, towards a stable adult life." That is how the story of Trixie the Pixie, a diverse project spanning different platforms, could be summed up. Kitti Teleki's unusual animation is essentially an online diary, giving a glimpse into the everyday life and dilemmas of young adults through the protagonist's social media posts. The project was awarded with the MOME Rector's Special Prize this year. We asked her about the details of her work, Trixie's personality and a potential sequel.
---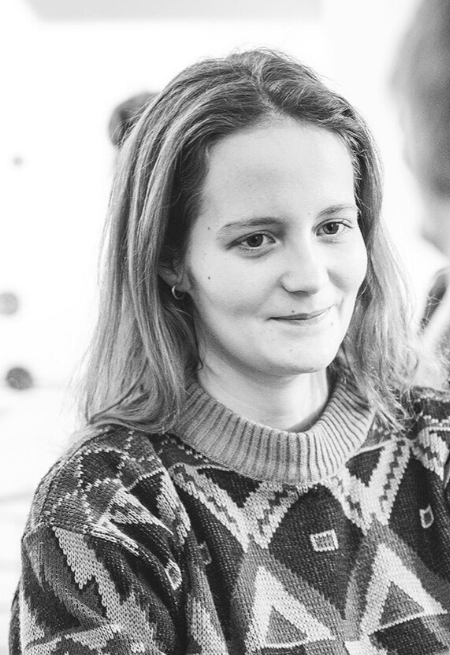 How would you briefly summarise your diploma work to those who are not familiar with it?
It is a character-focused animation project for mostly online social media platforms. The story takes place here and now, without a predetermined start or end date. The viewers can follow the life of Trixie, an online character created by me, through her Instagram profile, and can even shape the storyline by using the interactive features of the platform. The site features mostly slice-of-life contents, such as stories from and moments of everyday life, captured in the form of short animated GIFs, illustrations, and comic strips.
What kind of person is Trixie? What picture can you form of her based on her online diary?
Trixie keeps growing as a person continuously and organically, from the first character sketches to this day. Initially, while first experimenting and making motion tests, I had no idea what my diploma work was going to be, I just really enjoyed drawing this character. Then as the current online format began to take shape, I started drawing her in spontaneous situations. When reviewing the first few materials, I had the impression she was a girl in her early twenties who is often controlled by her emotions and mood swings, which gives her a lot of anxiety. She is a bit immature and childish, always up for the little pleasures in life whenever she is not overthinking, and her sign is Gemini. By the way, Trixie also has friends, Judy and Vicky. I have plans for them to feature more often on the site. Their personalities will be presented through Trixie's subjective, emotional impressions, which might not be completely realistic all the time. I think it would only be fair if they had their own profiles too and could provide different perspectives on a specific topic, but it could only work if the project had other contributors and I wasn't alone making content, because right now managing even one character is more than enough.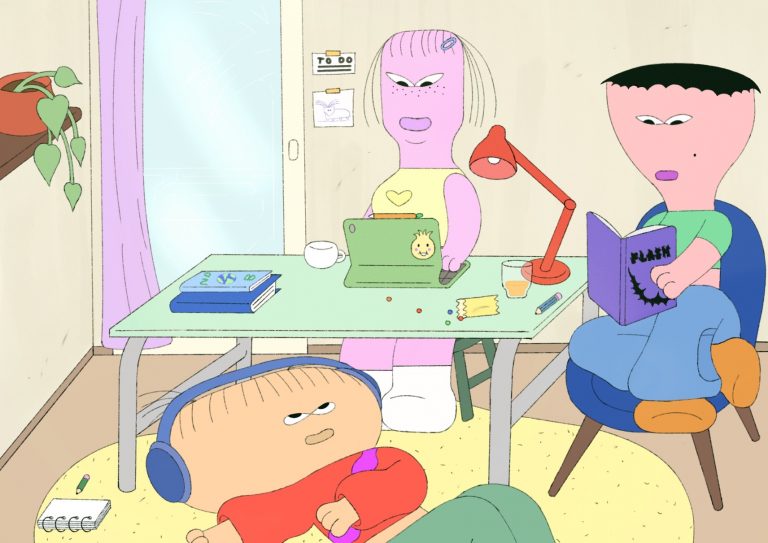 The description has 'mental health' and 'social media' as key buzzwords – why focus specifically on these?
Mental health, self-awareness, spirituality – these are all topics that I've been interested in and reading a lot about since my teens. There have been periods in my life with strong anxiety, usually accompanied by physical symptoms. I used to be terrified by this, but now what I only hate about it is being cut off from the world for a while. It makes me feel I rely on having to focus on myself in the first place. In my experience, talking about your mental issues has become more and more accepted in recent years. At least, many people in my immediate environment have owned up to their vulnerability. Long-term project plans also include collaborations with various mental hygiene professionals to make sure that the contents can stand up in terms of being educational and increasing sensitivity. I see social media more as a platform. When picking out the concept and topics, I felt social platforms were currently the most effective for reaching the project target audience and for potential further expansion to other platforms and media.
What was the biggest challenge for you during the creative process? What requires particular attention in an interactive transmedia project?
I feel that the format I picked was a lucky choice because it gives me infinite freedom, which means I'm less likely to get bored of the entire process and it allows me to see the outcome of the animation contents relatively fast, which is super inspiring. There was one year when I was working on the project quietly, and it wasn't available online at the time. I loved that period. When I reached the point where I started posting, I needed to fall back into the rhythm that I like to work with. I fell very much out of sync for a short time. I kept stressing myself out over the need to be active, telling myself that otherwise no one would be interested in the project, failing to realise how many other things I was involved in. Luckily, this obsession with productivity is gone by now.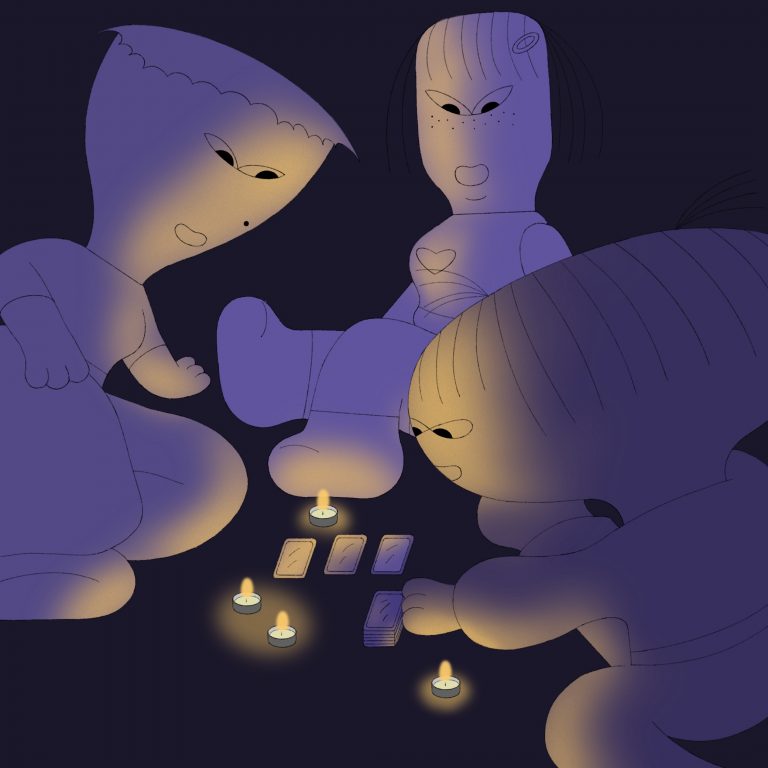 What does the project mean to you personally beyond the professional? Did you have any experiences or epiphanies that you would like to share?
This is partly a self-documenting process that is entertaining and also has a positive impact on my creative, playful side. I'm experiencing a great deal of liberation, mostly because I managed to let go of my preconceptions about what I should be doing for my animation degree project, and chose what came naturally instead. To achieve this I also needed the support and faith of the people around me. It feels good to look back at this period. I feel very enthusiastic when it comes to the project and always look forward to the days when I can work on Trixie.
Now that this chapter of life is over, what next? From your replies it is evident that Trixie and Kitti will continue their journey together.
Though the degree was an important milestone, I felt from very early on that the project goes beyond a typical degree. I'm already making plans for all the things I'd like to start doing in September. In the past years I have put a lot of effort into preparing for various situations where I had to give presentations. Although I enjoy building up this part of the project too, now I also long for a longer continuous period of intense creative activity. Currently, I'm working on a collaboration, where Trixie is promoting an artbook for a publishing house in Barcelona. I trust there will be similar assignments, because the applied part of the project is at least as inspiring for me as the creation of personal contents.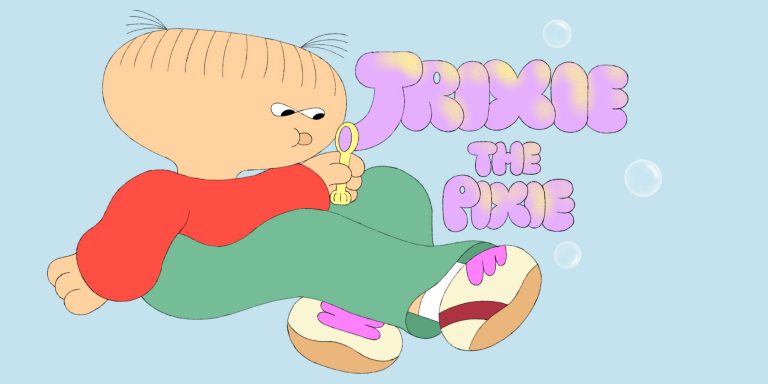 // /
The masterwork was completed at the Animation MA of Moholy-Nagy University of Art and Design. Kitti Teleki's supervisor was József Fülöp, her consultant was Júlia Farkas, and thesis consultant was József A. Tillmann.
---