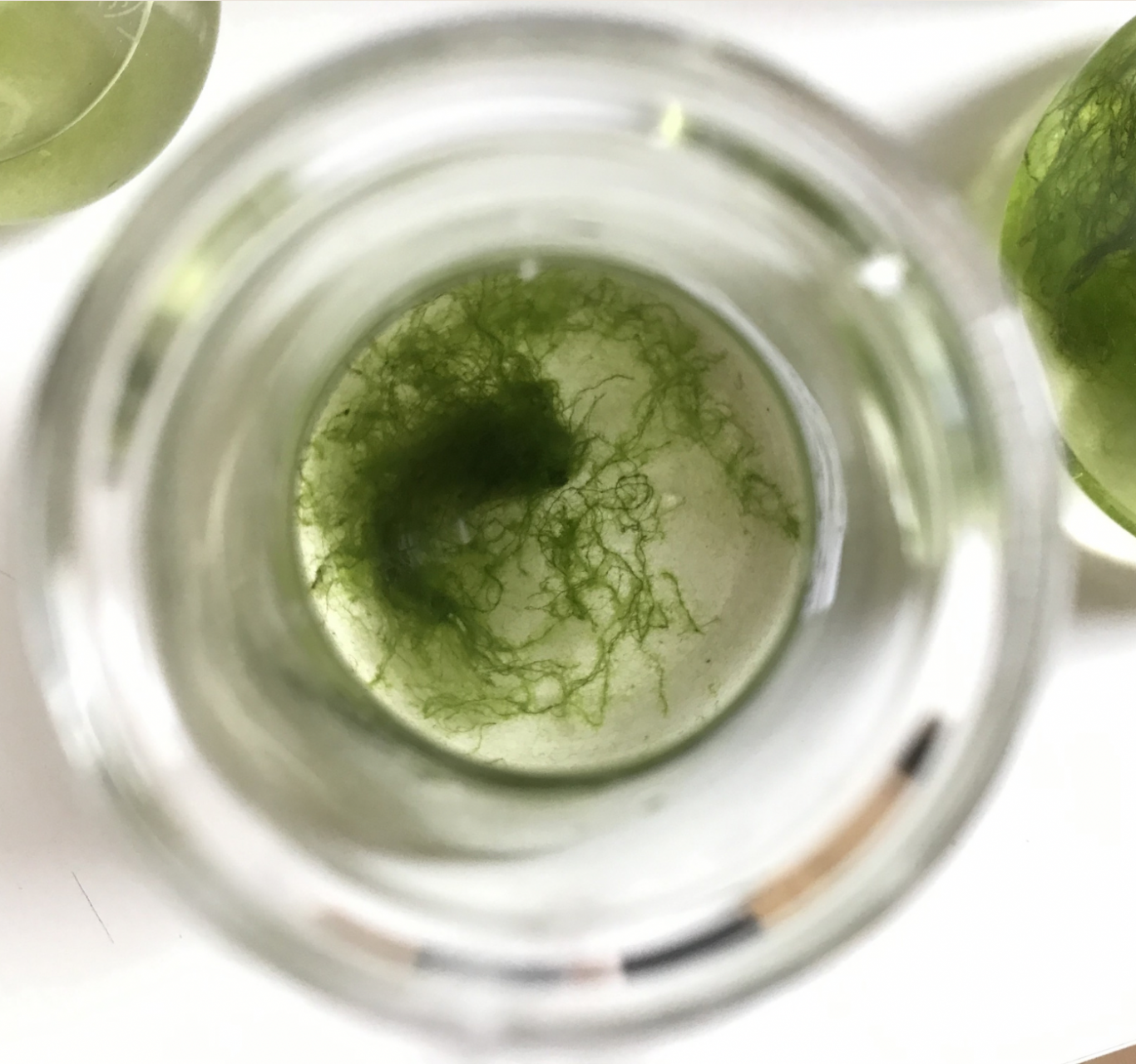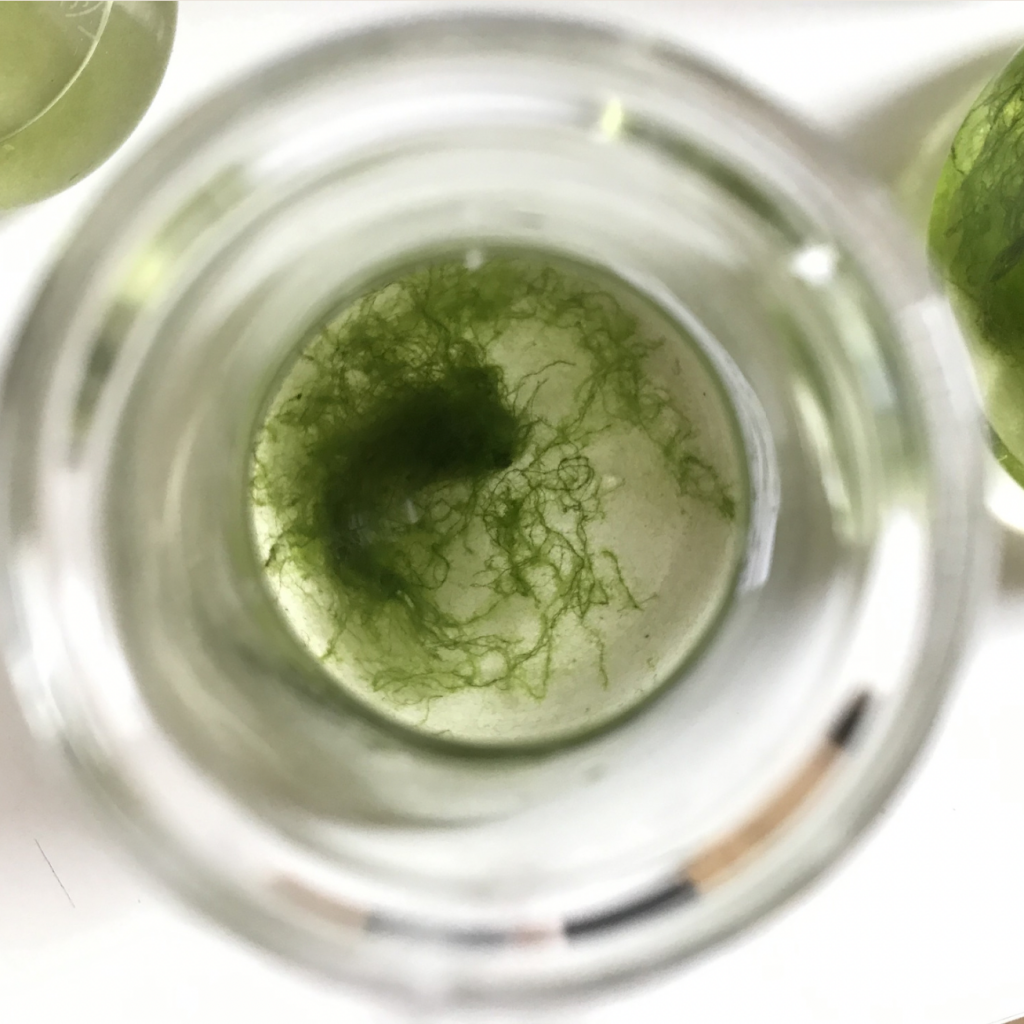 "Research plays a great role in creating a more sustainable fashion industry"
---
Malu Lücking has recently joined the Conscious Textile Group, the joint initiative of MOME Innovation Center and Nanushka. After working as lead product designer at the next gen material company Saltyco in London, she will now work as a Research Fellow on the topic of Down to the fiber recycling, aiming to provide meaningful results for textile circularity. We had the chance to ask her about her new research and the arrival to Budapest.
---
Malu is an interdisciplinary designer from Germany, she graduated with a bachelor's from the Weissensee Art Academy in Berlin in the department of textile and surface design and holds a master's degree in Biodesign from Central St. Martins, University of the Arts London. Working at the intersection of design, ecology and innovation, her work has a strong focus on biomaterial research and nature integrated design futures. She co-founded the material innovation start-up mujō in 2020.
What did you find attractive about MOME when you decided to apply for the research fellowship?
The development of the Innovation Center was what really attracted me. I see this as a great agent of change for Europe's design industry, trying to tackle some of the most suppressing issues of today through the lease of design. I was very intrigued by the various, very relevant topics the innovation hub is working on and all the different formats they use to do so, from incubation programs, education to research. I just felt like I wanted to become part of this group of enthusiastic change-makers.
CLADOPHORA – Bioplastic made of algae
---
Why do you think collaborations between higher education institutions like MOME and global brands like Nanushka are relevant for the innovation ecosystem?
I believe a collaborative, interdisciplinary approach is the only way to change the industry. I have felt for many years now academy and industry co-existed but never really co-created. But deep down we all know, together we are stronger. I wish in the future we will invite even more people to the table, stakeholder from the industry from producers to disposers, specialists from natural science and even cultural science because they all play role in the fashion industry and design industry in general.
Anicca – Yarn made of seaweed
---
What role do you think your research will play in creating a more sustainable fashion industry?
Research plays a great role in creating a more sustainable fashion industry. I think the privilege of working in research as a designer is that you get time, space and tools to explore, rethink and redesign without immediate economic pressure. Without this freedom to dive deep into a topic and explore, I don't think true sustainable innovation can really happen. I hope my research will enable the textile industry to finally see the value in fibre and fabric waste and I hope I can empower those who do to have something on hand to minimize waste.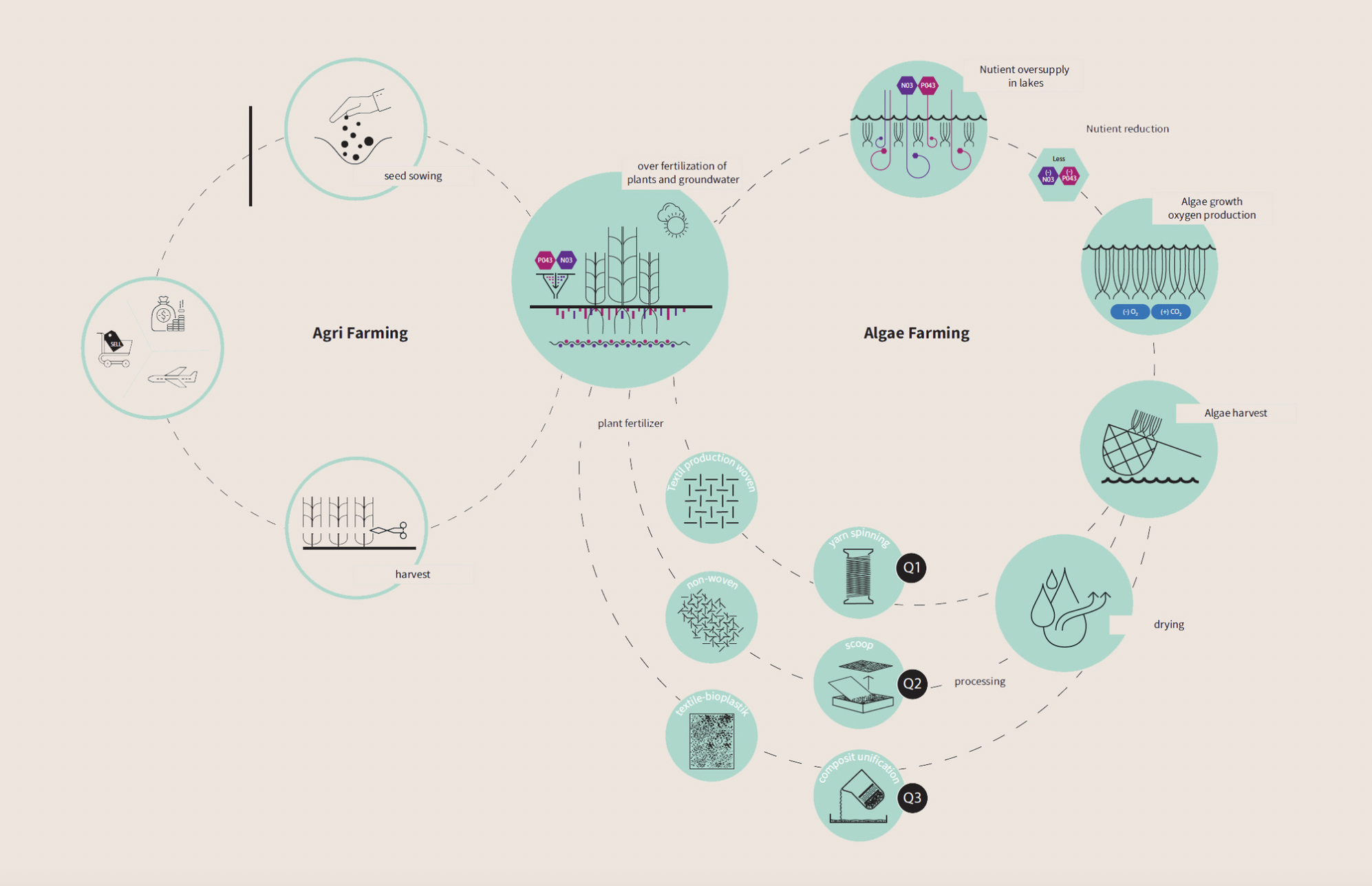 CLADOPHORA – Circularity in algae farming
---
// /
The Conscious Textile Group was established in the fall of 2022 by MOME's Innovation Center and Nanushka. The group comprises international researchers, academics, students, and industry experts; all dedicated to advancing sustainable efforts in textile production and usage within the fashion industry.
Other works by Malu are available HERE.
---