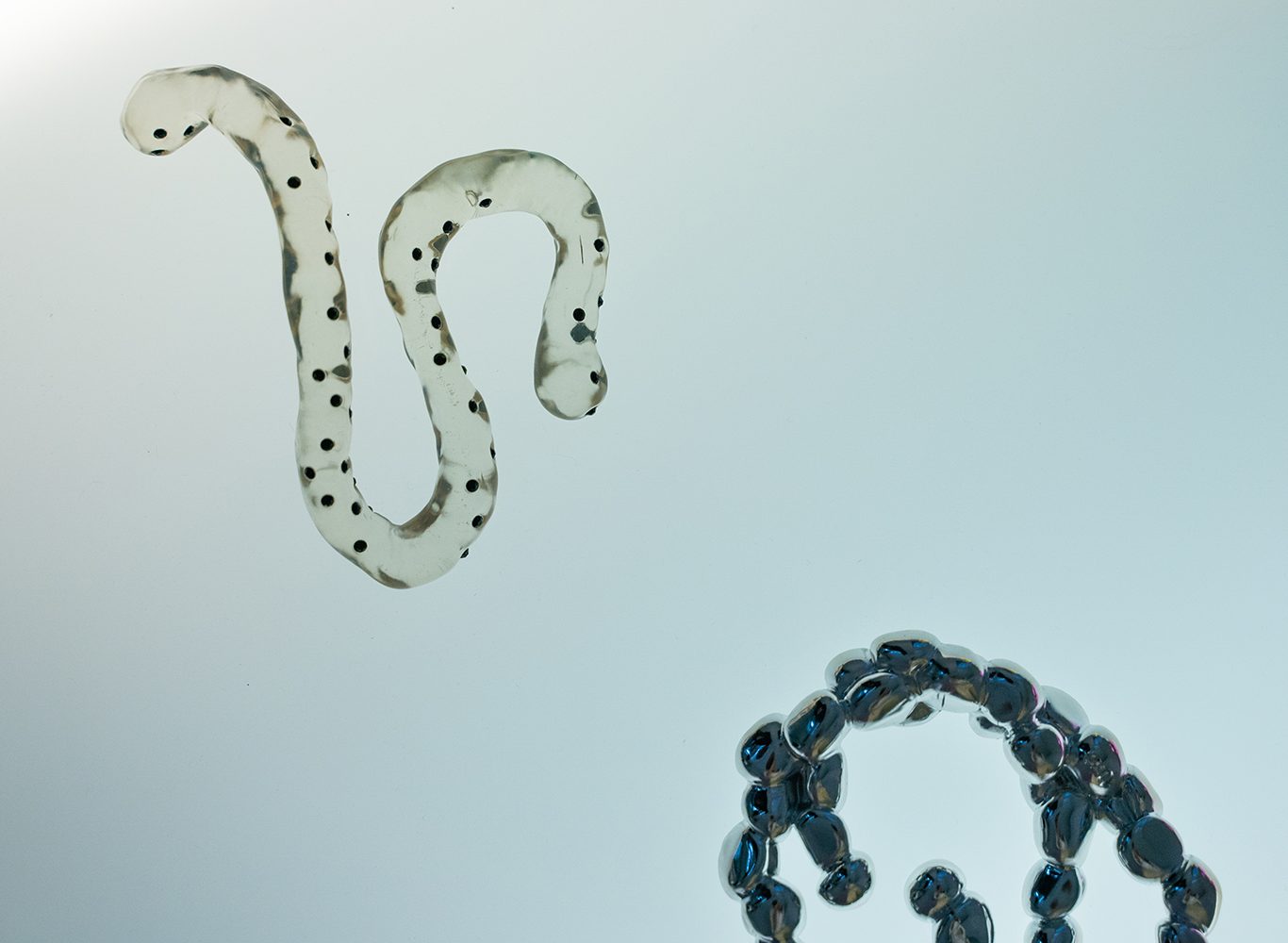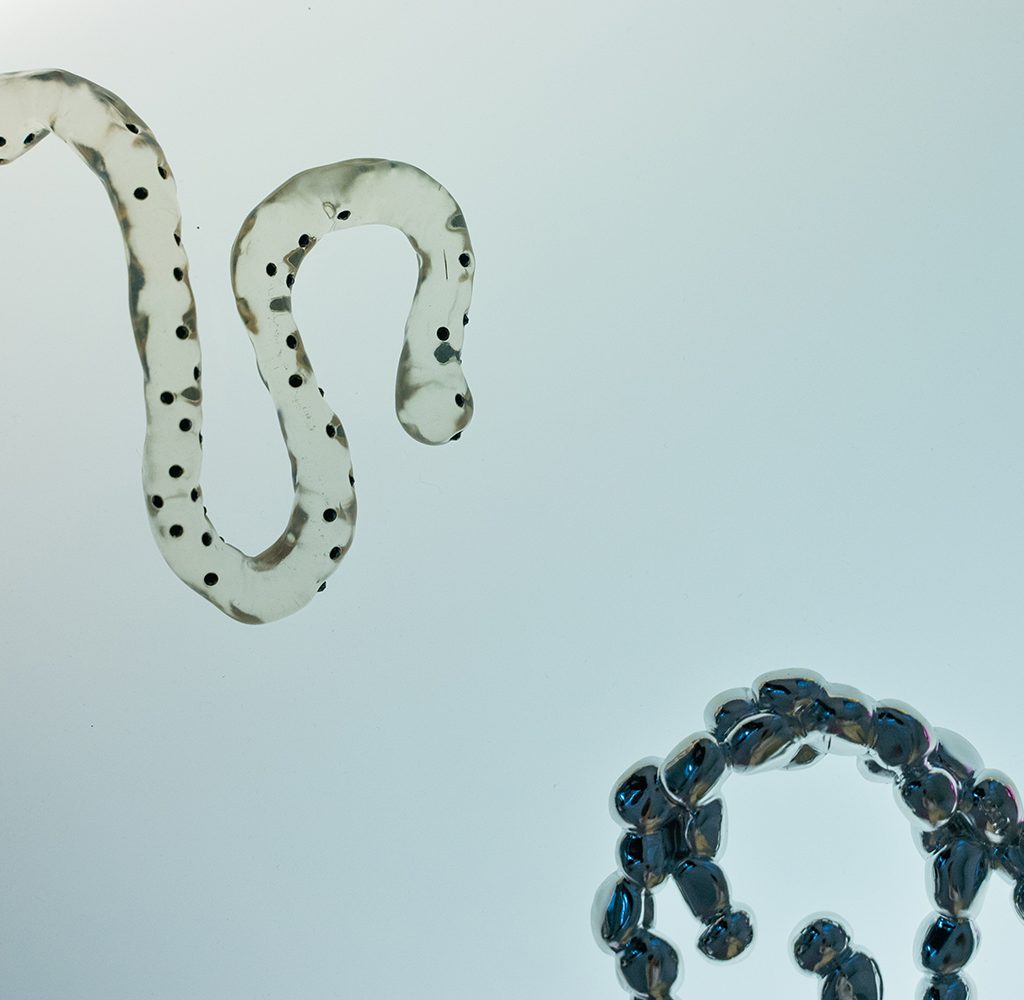 UFO aesthetics and slow design – Jewellery collection by Lala Tóth
---
Fashion accessory, contemporary jewellery, collectible item, or home decor? UTO is not easy to label, fluidly treading the line between the various genres, between functional and conceptual. Its main purpose is to transform existing garments and add new dimensions to them.
---
The brand was created by textile designer Lala Tóth at his Budapest "lab". At first glimpse, it is difficult to figure out what and how his items are made of. The shapes of UTO (Unidentified T-shirt Object) were inspired by paranormal phenomena and science fiction utopias, and production blends technological innovations and handcraft techniques. The secret recipe calls for plant resin, a 3D printer, manual polishing, steam processing, and glass crystals. The packaging of the jewellery is also quite extraordinary, with a unique, biodegradable mycelium packaging grown around each piece in a real-life demonstration of how slow design works in practice.
The jewellery resulting from this lengthy procedure can be used in a variety of ways, attached to the sleeves, neck or bottom of the T-shirts, but could also function as a standalone statuette-like decorative item. Their ethereal beauty is guaranteed to draw attention. The three form varieties come in a number of colours from low-key translucent and mysterious metallic to intense neons. Just like the brand, the names of the individual models are also mysterious acronyms with references to far-fetched associations, such as Shining Mist on Sliding Silvery Snake or Bitter Mediterranean Crop Fossil.
In line with the philosophy of the brand, UTO debuted at the DOXA Budapest contemporary art gallery. The jewellery was displayed on a white table like artwork in the front section of the white cubic space, deliberately stripping away the original, functional context. The curtained-off back section meanwhile was arranged like a bizarre UFO research lab, with each stage of the making of the jewellery shown individually.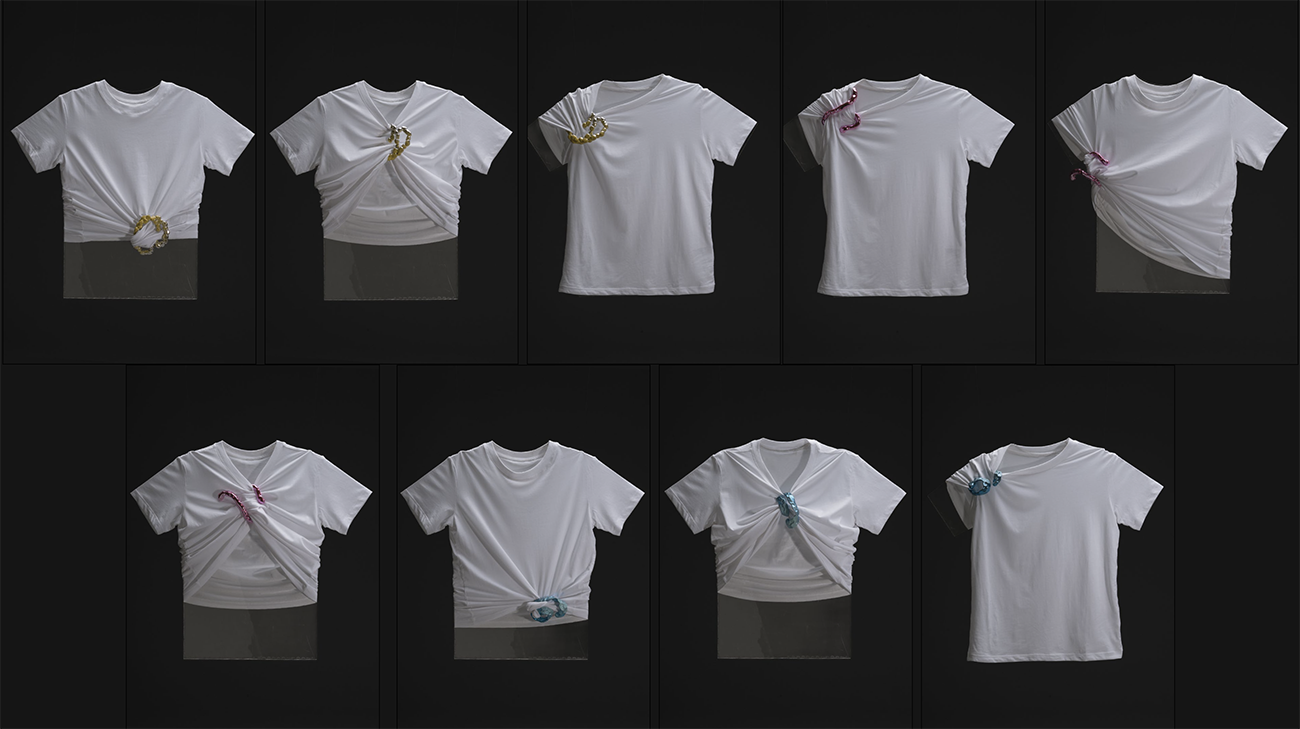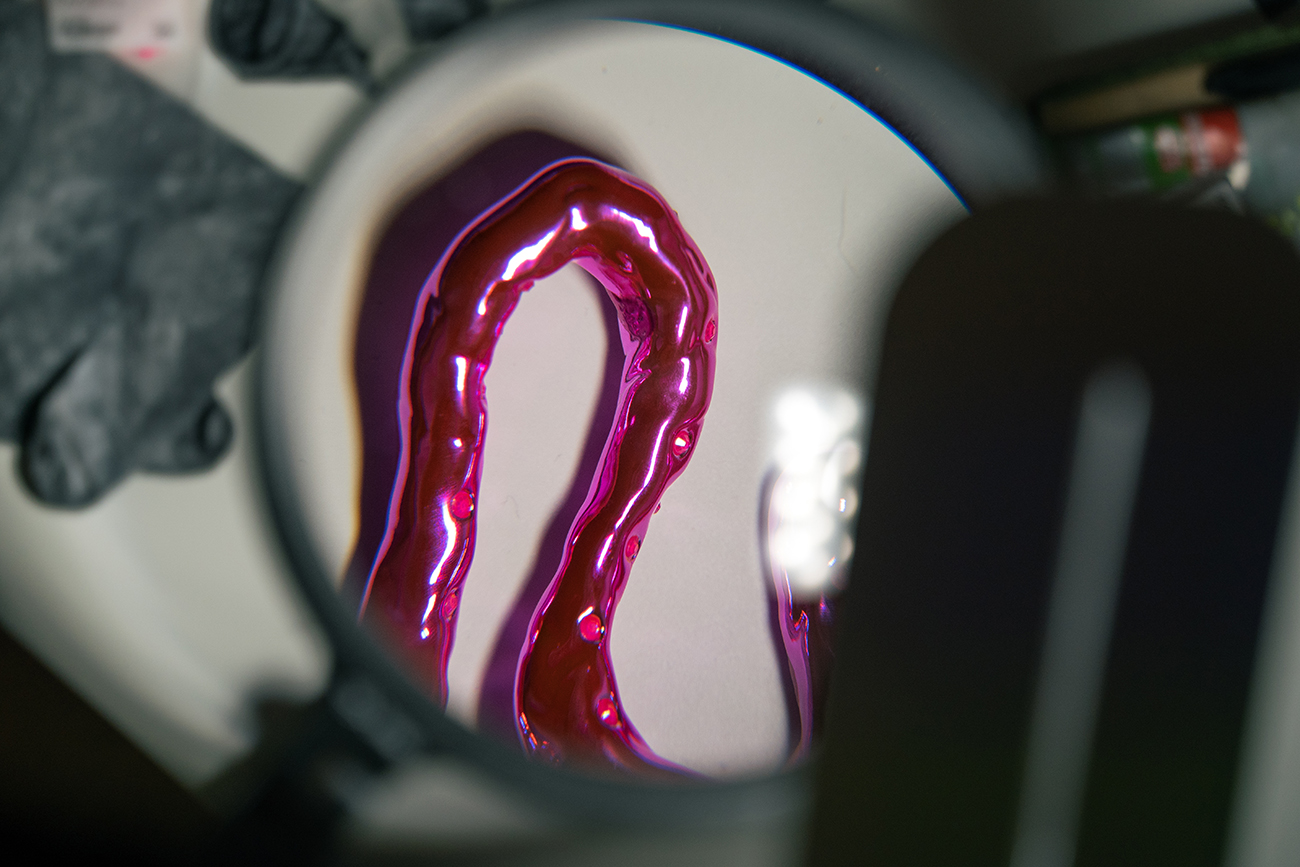 // /
Photo credit: Kalicz Máté & László Kőrösi / Models: Léna Bosánszky, Dávid Kloff, Dorka Lendvai, Katalin Lőrinc, Sue / Photography assistant: Mari Ornella / Makeup: Fruzsina Hollósi / Hair: Eszter Márkus / Stylist: Réka Huszár / Graphic design: Boldizsár Tóth / Curator: Mesi Mucsi
You can reach UTO's Instagram page HERE.
---