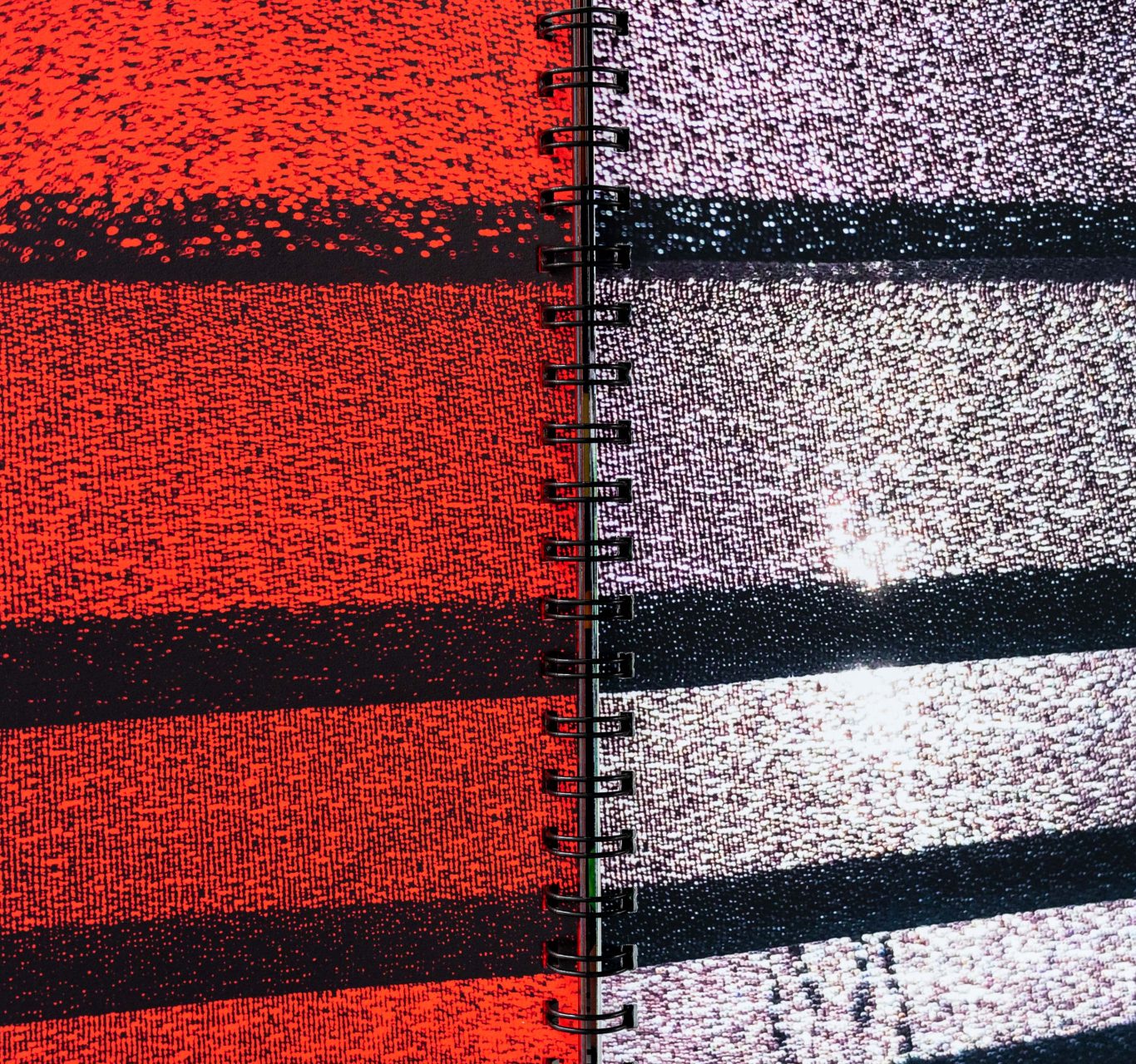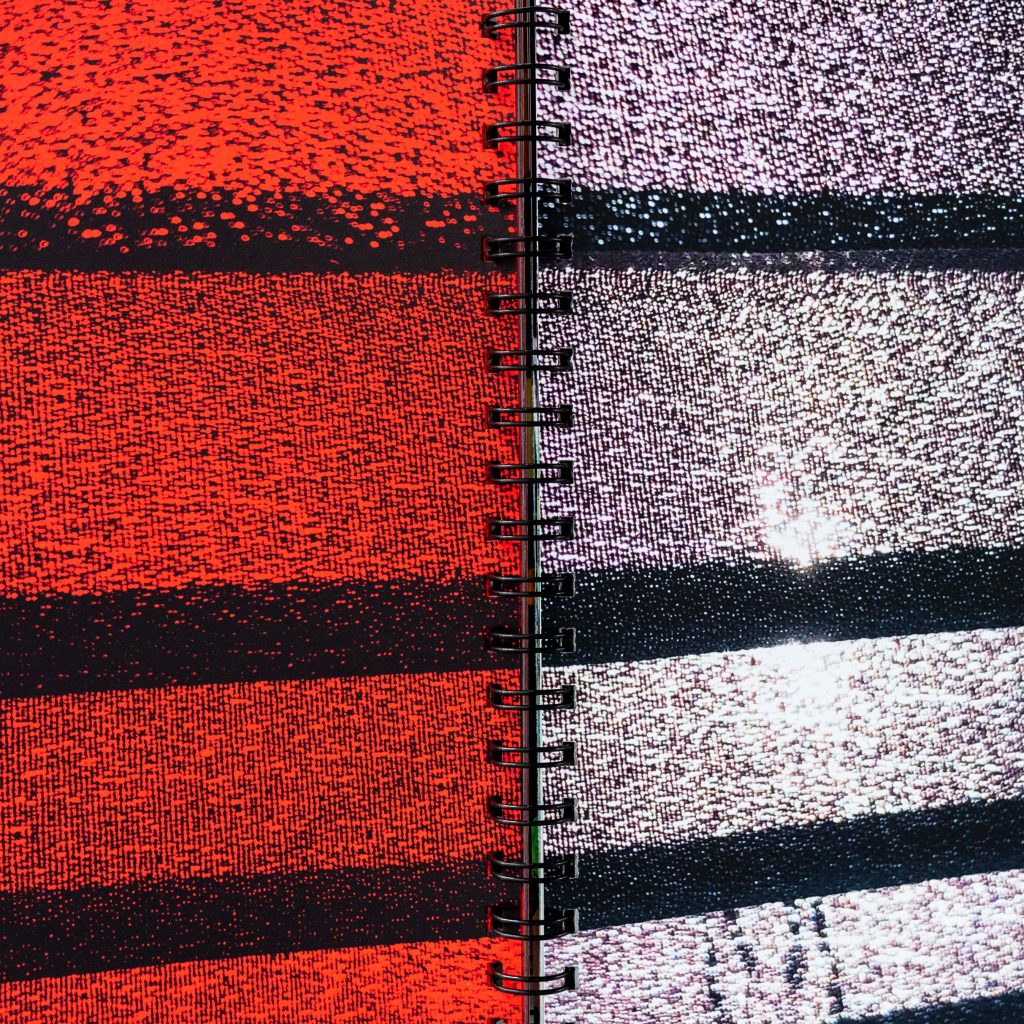 Anxiety bound in a photobook – Barnabás Gajda's photos
---
Early-age burnout, quarter-life crisis, anxiety over carving out your place in society are all phenomena that will sooner or later will catch up with every youth regardless of generation. Barnabás Gajda created a powerful screenplay for making anyone feel the resulting insecurity and fear, a world where anxiety becomes palpable.
---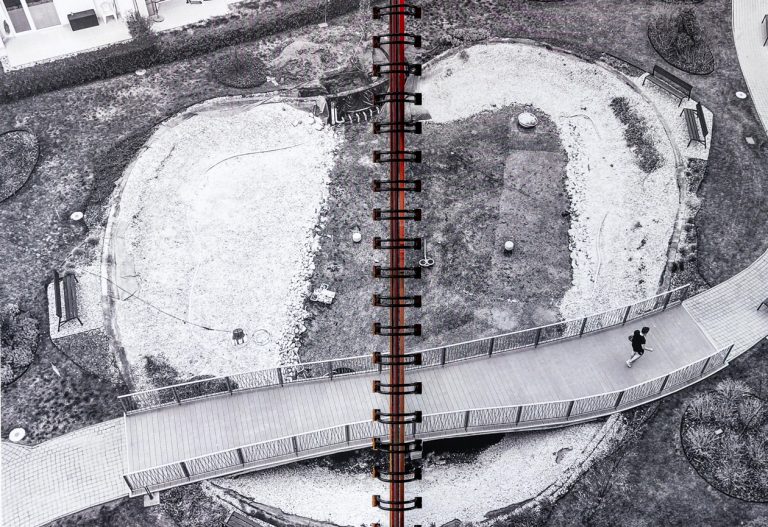 While anxiety and burnout are universal, young people in certain generations may have it increasingly hard due to shared experiences like the pandemic that defined the past few years. The sense of confinement caused by the COVID did not only aggravate the situation of those struggling with mental disorders or diseases. It was when a great many people first experienced what it feels like to have the rug pulled from under their feet any minute, giving them a glimpse into a world hitherto unfamiliar to them. In an "I'll believe it when I see it" vein, Barnabás's book can serve as a similar gateway to a universe where everything seems to be alright, but in truth nothing is. The unique filter his images offer changes our view of normality from one page to the next. Analysing his own psyche, Barnabás started looking for projections of his internal struggles in the daily life of the outside world.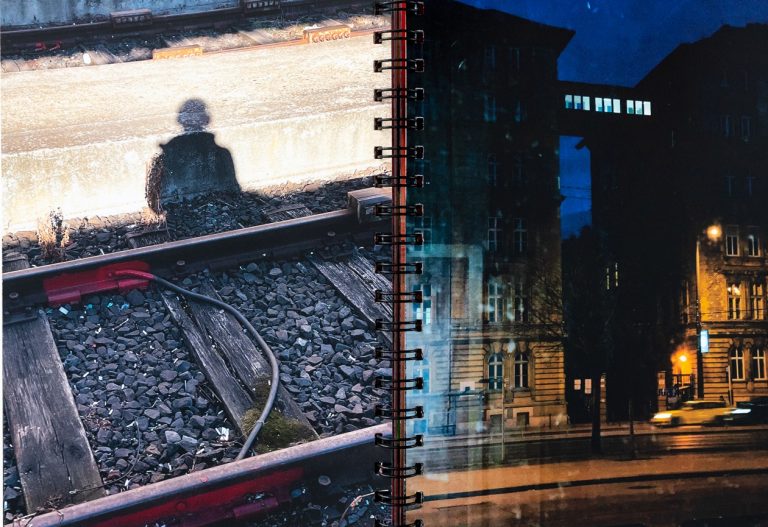 The book entitled life (with lowercase letters) features what look like ordinary sights at first glimpse that we pass by on the street each day, such as a large spherical stone, a pair of rails, a bloodstain on the pavement, cables dangling from the roof, a decayed tree trunk, a broken pane of glass, a dried-up artificial pond in the internal courtyard of a residential park. Though each photo has its own unique story, the spectacles taken out of their immediate environment carry a special meaning ­– not by virtue of their content, but the peculiar editing approach used for arranging them within the book.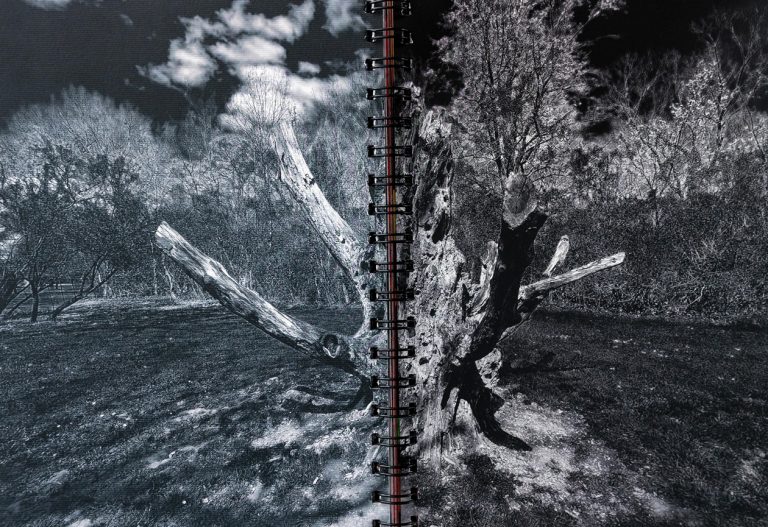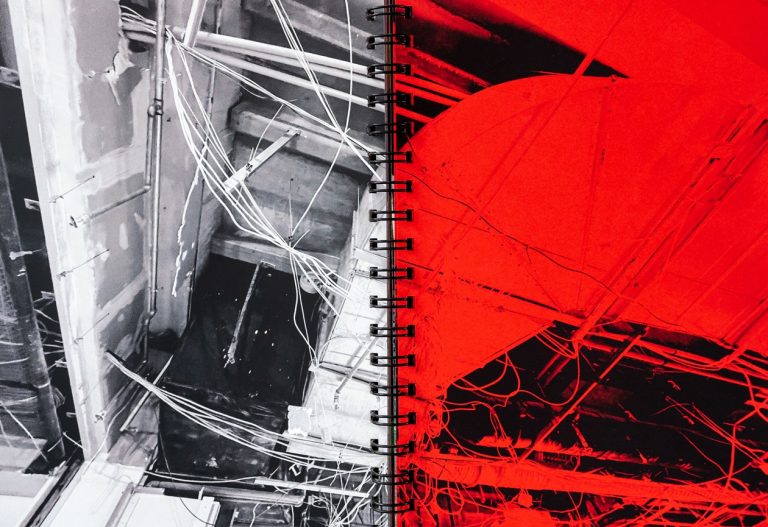 The cutouts, proportions, viewing angles, techniques and colours are all selected to convey a growing sense of discomfort and fear. Browsing through the book, we are overcome by the feeling of being in the wrong place at every turn, as if any moment, we were about to have something collapse on top of us, to step right into something, or to fall from somewhere. Sometimes only a detail or fragment of something is visible, creating a sense of loss. At other times, the angle opens as wide as if it was us straining our own eyes in preparation for potential threats.
Barnabás was thinking in terms of sets instead of series, and the order of the pictures is also unimportant, which means there are no two identical copies among the 10 completed books. The pages are bound together with a metal coil, making it possible to leaf through the book endlessly, while intensifying the splintered and fractured visual effect – sometimes by puncturing the photo in the middle, and sometimes by giving the impression of a clumsy attempt at holding and fasten together. When flipping through pages, we see echoes of familiar motifs and locations and can reinterpret what we see, immersing ourselves in a sense of discomfort and, pradoxically, find solace in it.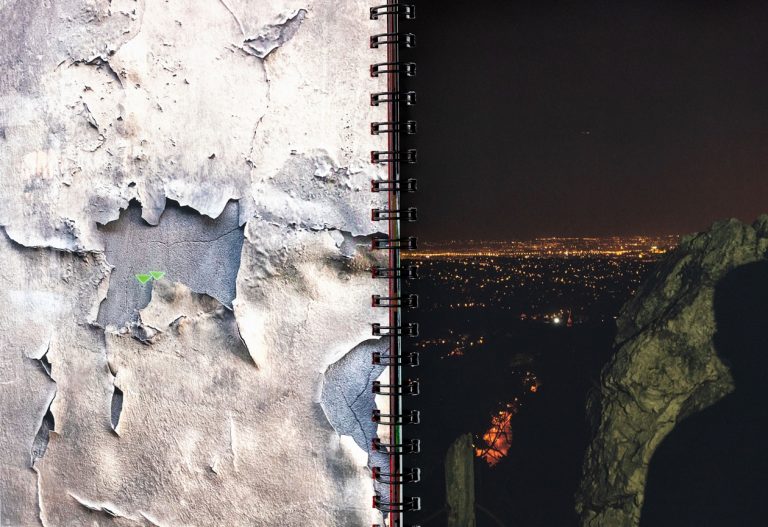 While the book is not seeking answers to the problem, we cannot help asking ourselves and fretting over what will become of this generation if this is how many young people see the world. Is there a way out of this downward spiral? Should we go looking for solutions? Should we try to close the circles, adjust the frame, patch the blanket cover? "Life is sometimes plain depressing.Many of us see it that way. You don't always need to sugarcoat things", says Barnabás.
At the "end" of the booklet, we all stand there in the door of the last carriage, tense, and inevitable, in the shoes of the artist who might or might not decide to push the button (also for us), waiting to see what happens. Then we turn the page and start the booklet from the beginning – or just continue where we left off.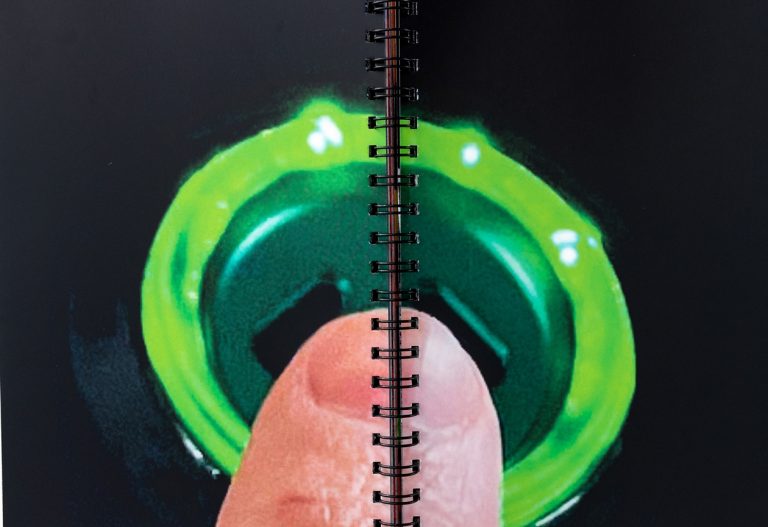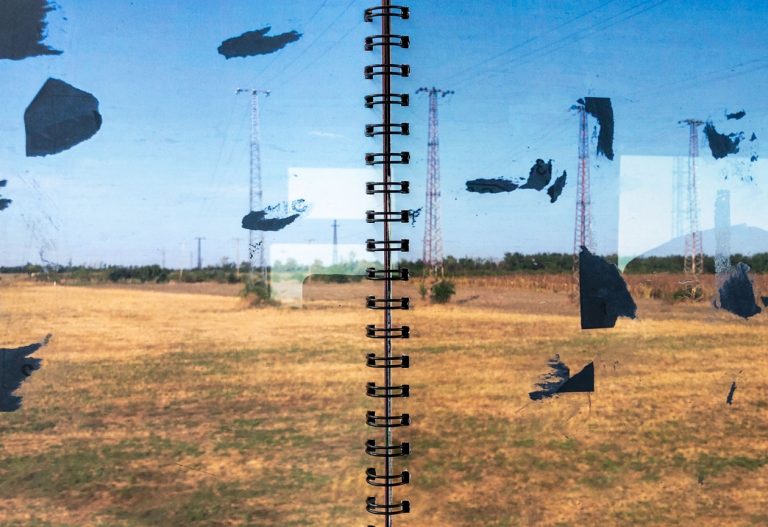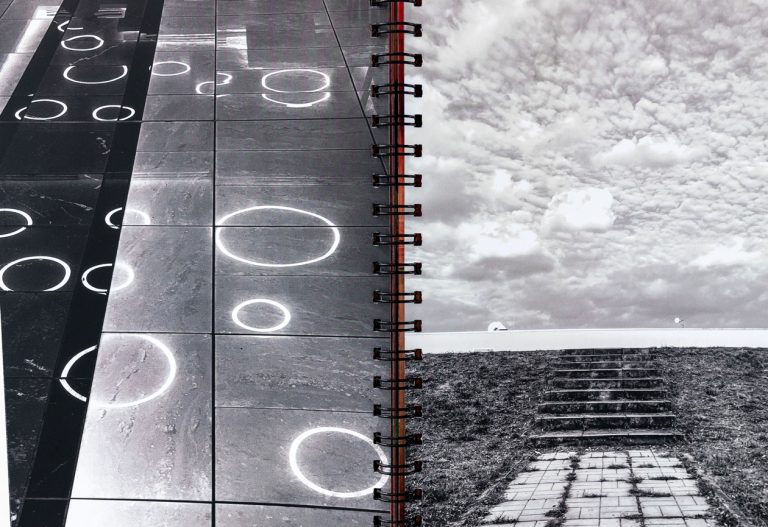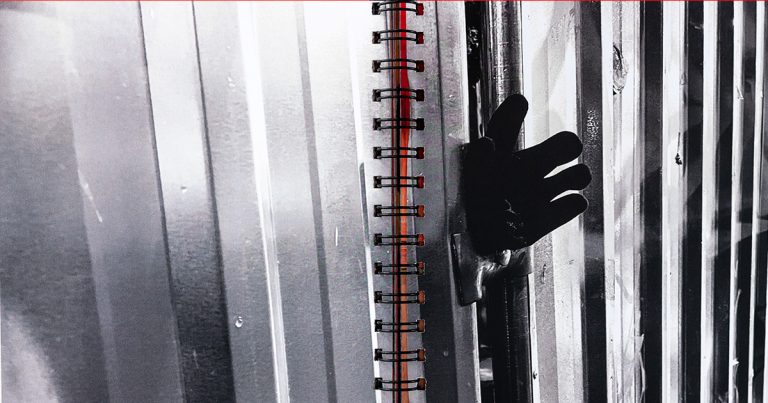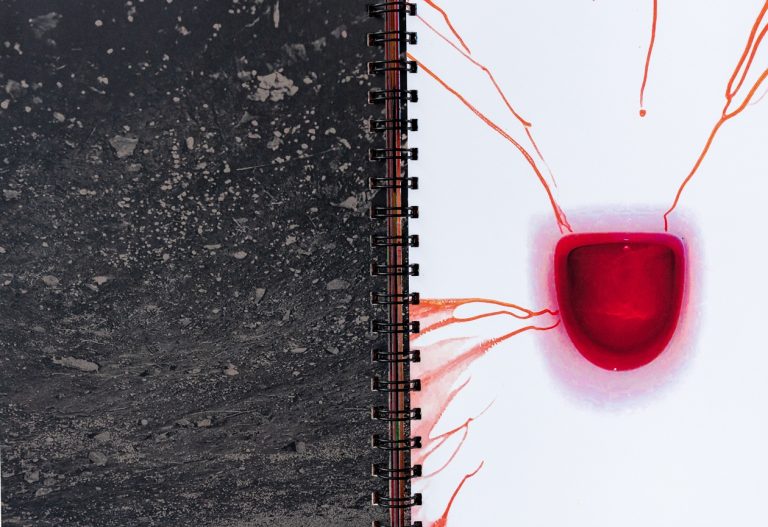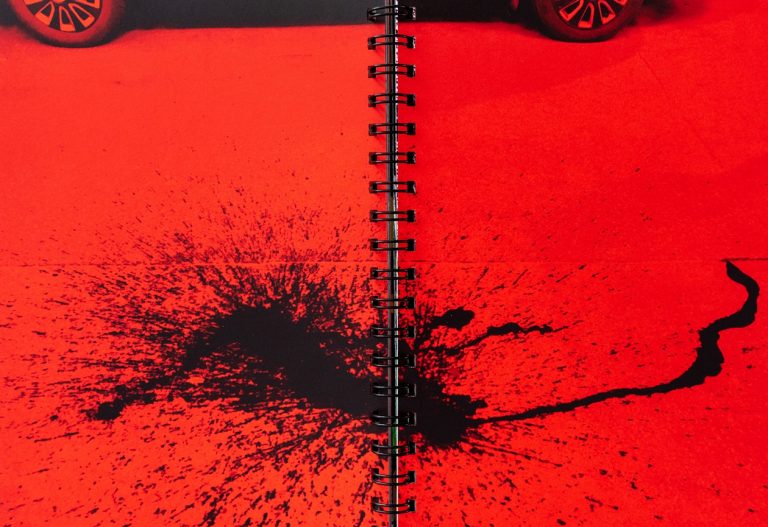 // /
The diploma work was created at the Photography MA programme of Moholy-Nagy University of Art and Design. Barnabás Gajda's supervisor was Gábor Máté, and his thesis consultant was Andrea Schmidt.
The photo book was shortlisted for this year's Arts Thread Global Design Graduate Show.
---