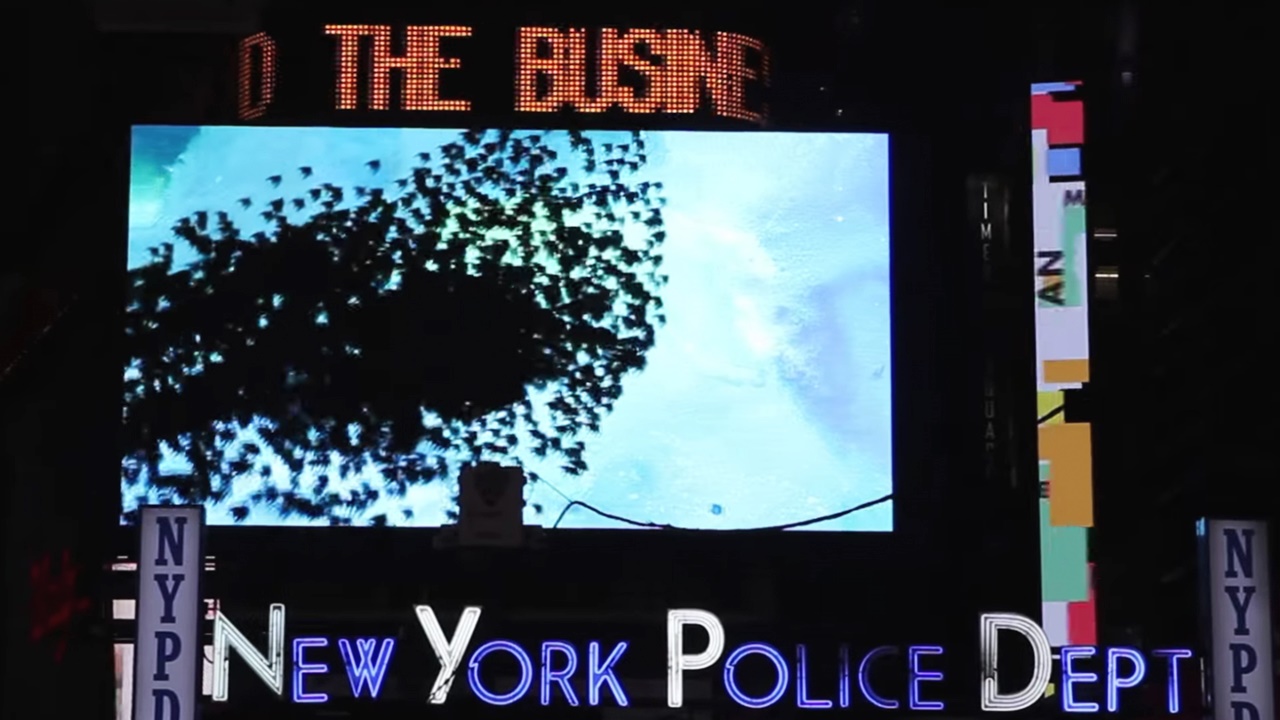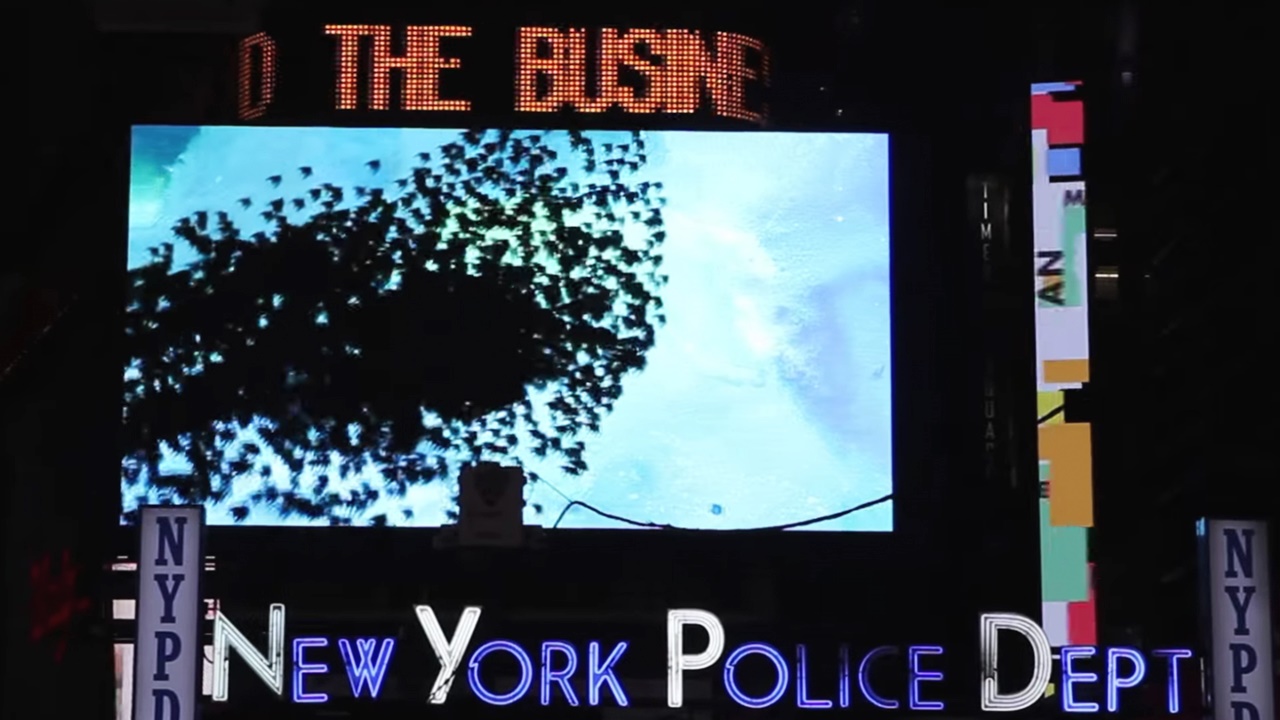 Animation and Installation – Drawing, Movement and Space
---
In the past few years, the combination of animation with installation has become more prominent. The biggest animation festivals start to include such pieces in their programs, though they are often exhibited in other contexts as well, such as galleries and public spaces. The artists come from very diversified backgrounds, and more and more there are those who dedicate themselves exclusively to this field. As both areas have volatile boundaries, the scope of topics and methods is very wide.
This list tries to show the possibilities of these media, ranging throughout artists of various cultures and interests. From exclusively visual experiences to deeply politically concerned pieces, the techniques are as different as can be.
"X" by Max Hattler, 2012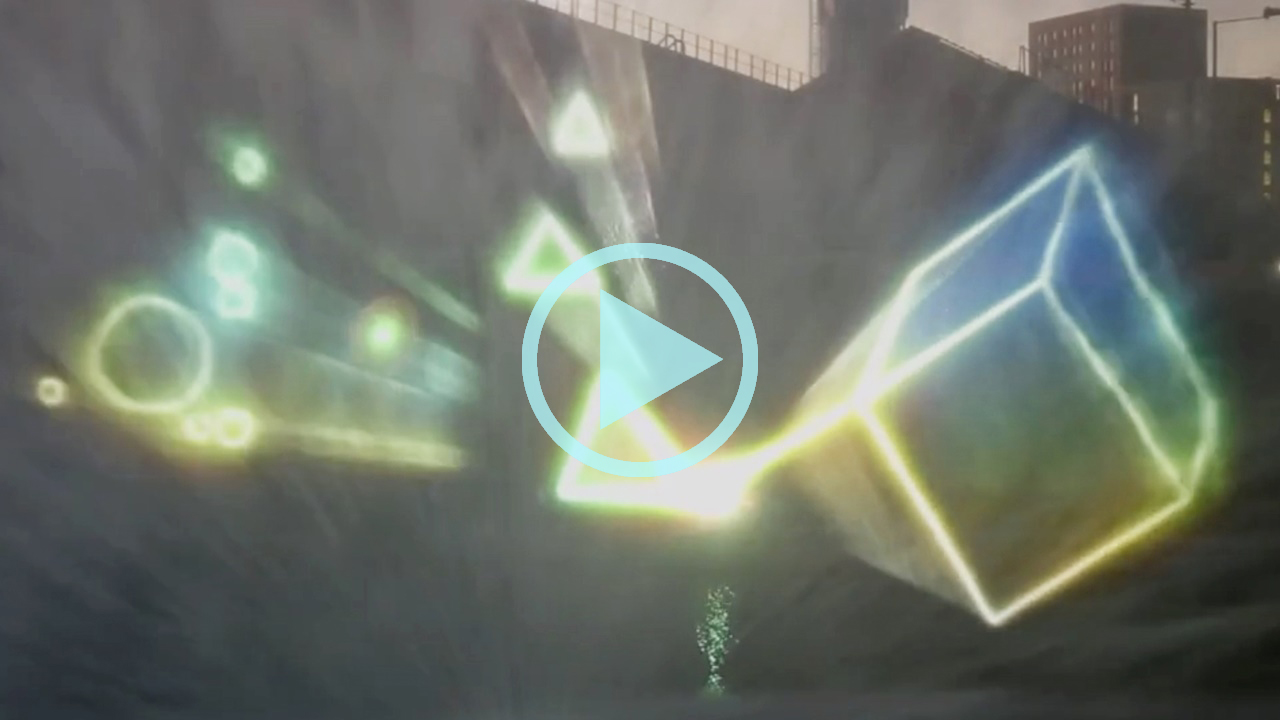 "X" is a moving composition of geometrical images that have a hidden logic to how they interact and intercept each other. Projected on a "screen" of water, 10x15m, "X" is a commission work from moving-image artist Max Hattler, first shown on September 6th 2012 at KXFS, London.
"The Trap" by Gregory Barsamian, 1998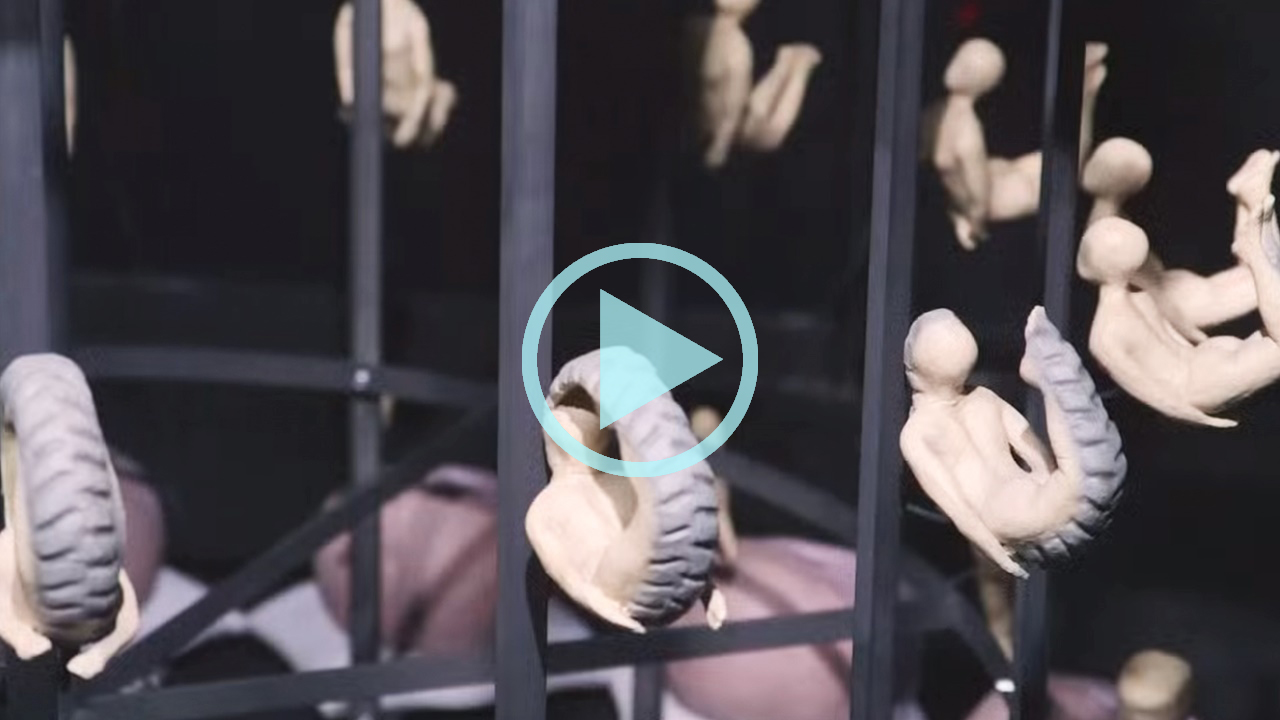 This installation uses stroboscopic lights to animate static figures. Using the kind of technology of the first cinematic toys like the Zoetrope, it tricks our eyes into seeing the small human sculptures move upwards, while morphing. It works as if it was a 3D physical Flipbook. 
"External Measures" by Camille Utterback, 2003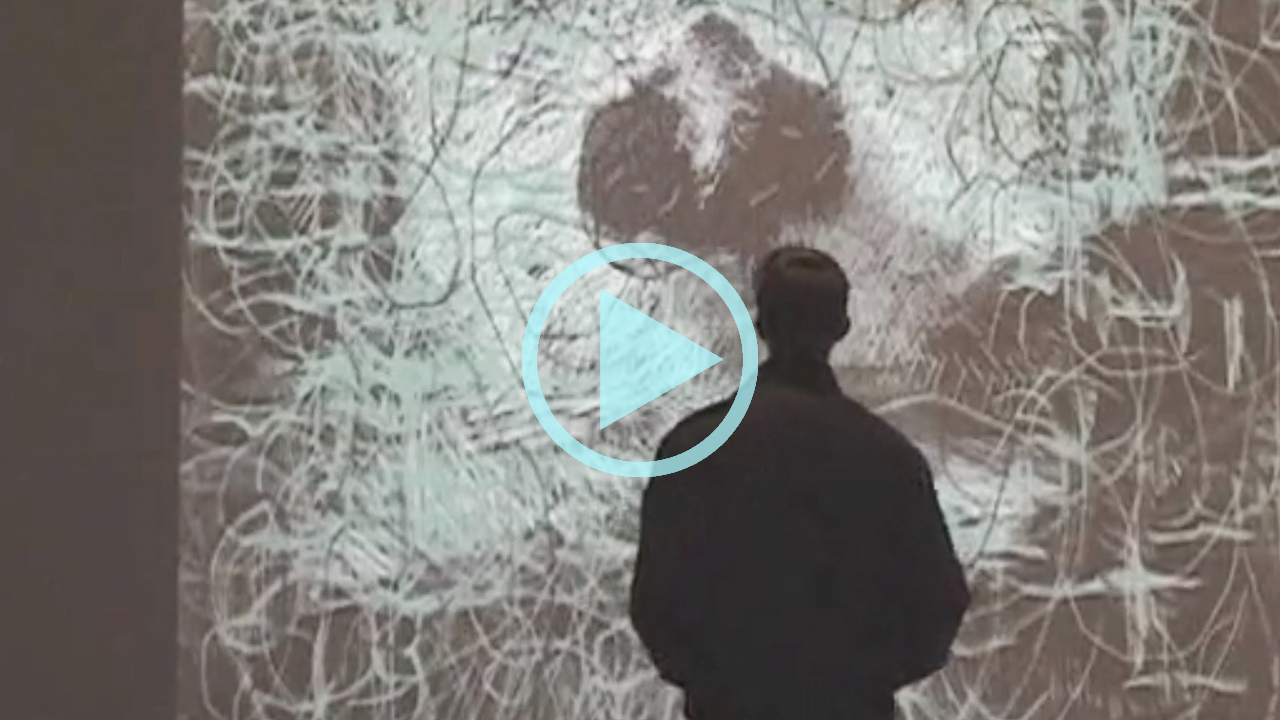 Utterback's interactive piece focuses on human gesture vs algorithmic drawing. The automatic drawing gets disturbed by the presence of the spectator, changing its composition. As the viewer steps away, it resumes its normal activity, but keeps traces of his presence.
"Gopi-Contagion" by Shahzia Sikander, 2015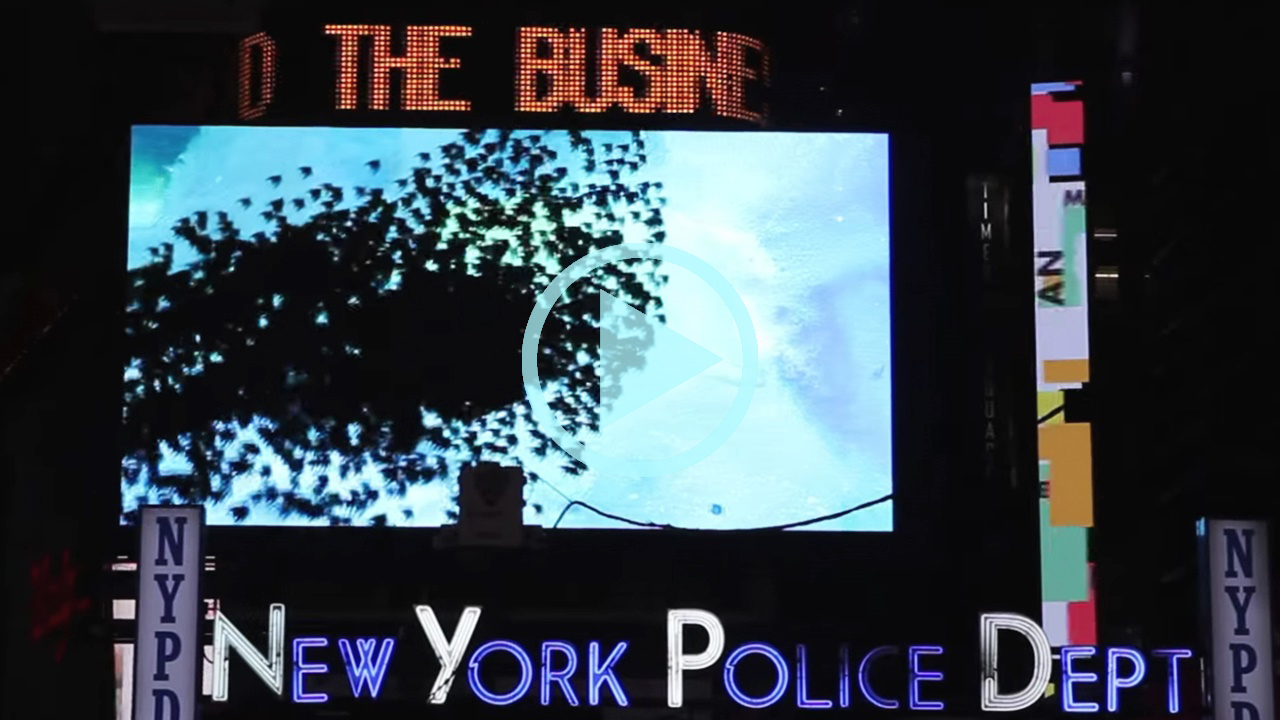 The idea of collectiveness gets portrayed by swarming silhouettes of hair of the Gopi, the female worshipers of Krishna, the Hindu god. This installation was part of the Midnight Moment, which is a moment, from 11:57pm to midnight, when the electronic billboards of Times Square, in New York, display synchronised artworks, at the same time, everyday.
"In Search of Vanished Blood" by Nalini Malani, 2012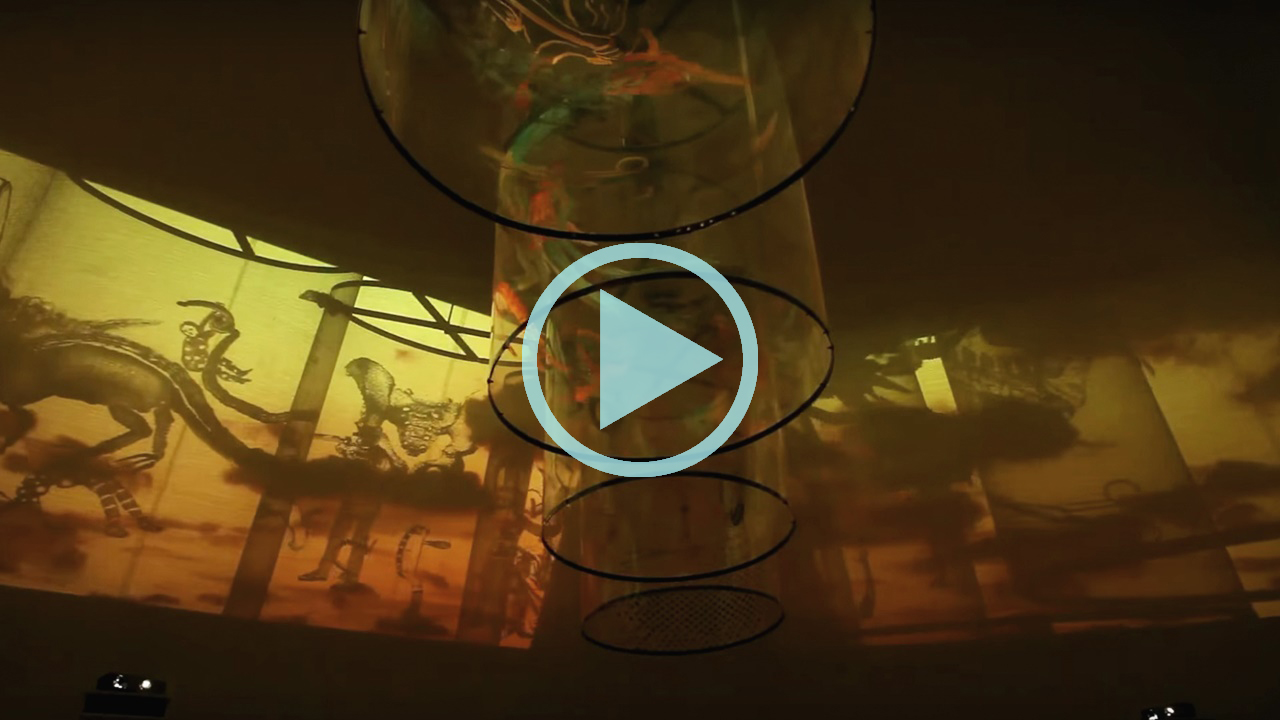 A highly symbolic and political work, Malani's piece consists of five rotating Mylar cylinders hung from the ceiling, with watercolour figures painted on them, accompanied by a six-channel video, creating a spectacle of shadows and lights. It invokes feminist issues through Hindu and Greek mythologies.
"More Sweetly Play the Dance" by William Kentridge, 2015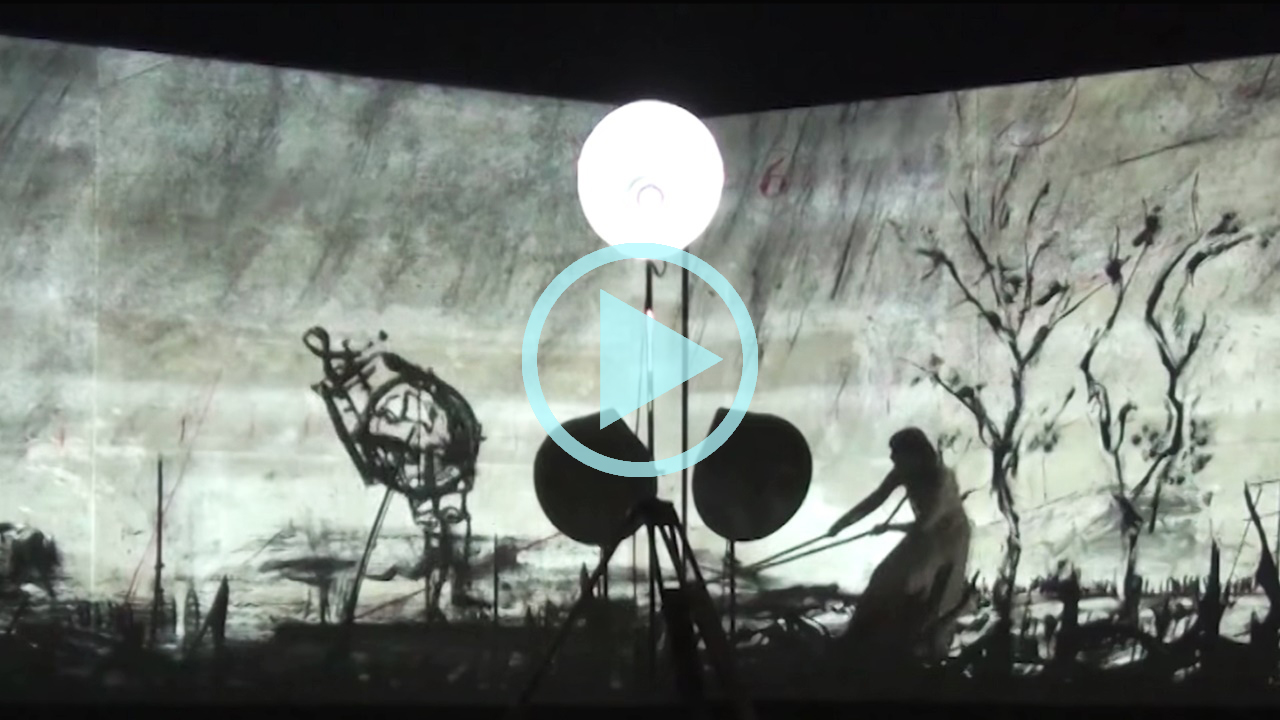 This piece is an eight-screen, 40 metre long procession, inspired by the idea of the danse macabre. The silhouettes follow each other in this 15 minute long video installation. The author has mentioned his concern was both the existential solitude of the walker, and social solitude, as that of the refugee, fleeing into an unknown future.
"The Rite of Spring" by Katarzyna Kozyra, 1999-2002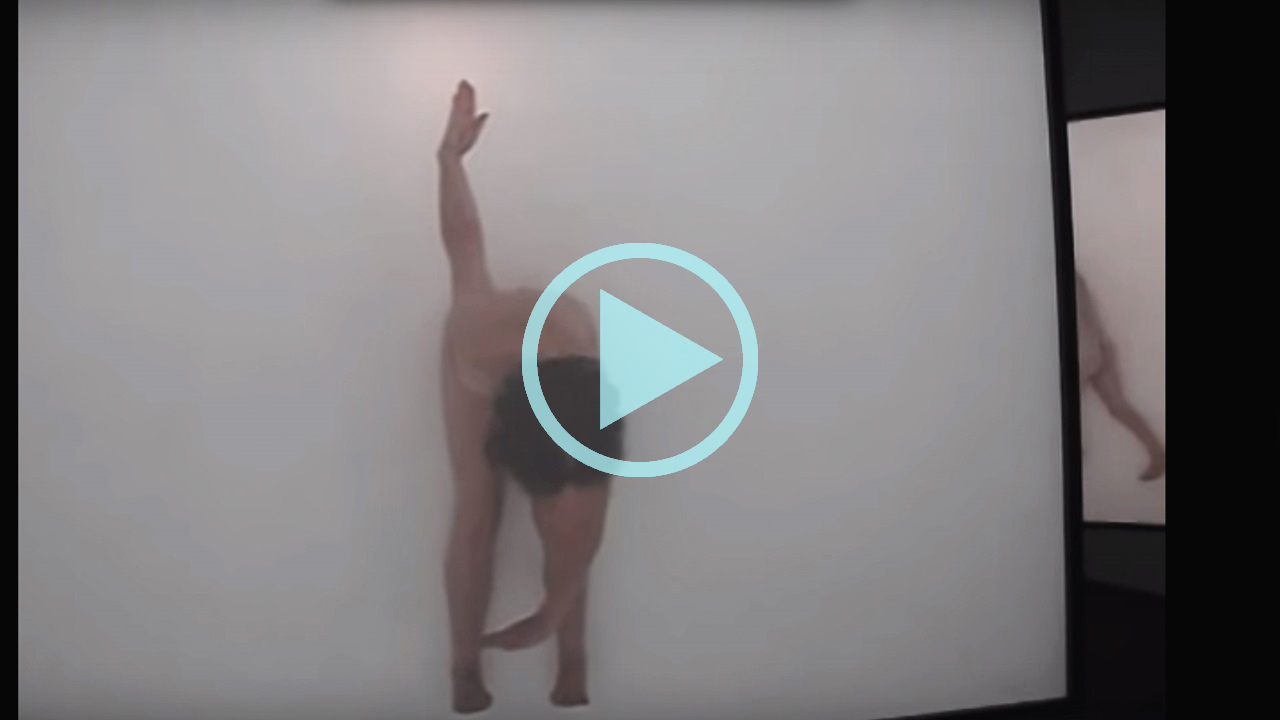 "The Rite of Spring" is a seven-channel time-lapse animation work. It comes from Kozyra's reinterpretation of Igor Stravinsky's ballet of the same name. Its theme is death as a source of new life, represented by elderly naked bodies "dancing to death".
// /
Written by Natália Andrade
---