Nyitva Fesztivál – Open! Festival of Vacant Shops
---
During the month of April, throughout Budapest, several vacant stores have new tenants, thanks to an urban experiment by KÉK, the Hungarian Contemporary Architecture Centre. Relying on cooperation, this project prides itself on bringing benefits for everyone – the projects, the owners and the city. The projects get the opportunity of testing their ideas with reduced risk, gaining experience and free training, as well as knowledge and professional links. The owners increase the visibility of their properties, and might find long-term tenants with the projects. The city wins the most, as it accesses its neglected resources, becoming more sustainable, and creating a bigger sense of community where knowledge and creativity can thrive.
DOOR
Here, Open Doors gives us the chance of being part of a melting point of creativity! There are programs almost every day, which range from furniture and graphic design to book-binding, kitemaking, painting and sewing, as well as community space planning workshops, presentations, discussions and film screenings. The participants are also of great diversity, from Hungarian and international volunteers to refugees and migrants; from high school and university students to designers, architects and social workers.
Gondnok
Next door to Open, Gondnok consists of an experimental exhibition that will only be concluded on the last day, 30th of April. Meanwhile this gallery is just the process of setting up the exhibition, which is highly mediated by a series of online videos. The creations of 30 selected artists arrive packaged to the place, where Laszlo Kadar, the guard, selects and installs them without knowing what is hidden in each package. Fun and visually appealing, this experience is highly populated by MOME names amongst the artists.
Paulay19
This space is shared by 4 projects: The Verkstaden, with silkscreened and recycled clothing; Hurricane press, a print studio and independent publisher; Heinrich Studios a group of designers and artists; and pakk_art, an experimental showcase of artists. As a way to revive the historical building of the Pécs Leather Factory, they promote workshops on weekends, exhibitions opening on Thursdays and film clubs on Tuesdays, besides the continuous PopUp shop.
Nano Shop for the Little Things
Nano is, as the name suggests, a shop for the little things. Children can come and do what they might not at home, such as painting walls, creating cities and other exciting workshops. Grown ups are also invited to learn about coping with child diabetes and trainings. But if you don't have a child, bring your pet! There's also accessories for our other little friends.
Hungary to Go and Repityke
Another combo of shops, this one sells new and recycled products. Hungary to Go sets itself to redefine the souvenir. It keeps the Hungarian culture, architecture and natural treasures as subjects, but rethinks them with more contemporary designs. Repityke brings domestic eco-fashion brands into the mix, with unique clothes, bags and jewellery. That also have workshops about designing and recycling raw materials!
Cimbi and Mandula Workshop
Another take on green and sustainable solutions, these two shops bring a little green spot to the 9th district. Cimbi makes handbags and accessories from recycled billboards and advertising nets, and Mandula Workshop is a creative flower shop. Drop by for some nice workshops on how to become greener and more sustainable!
Budapest Like
Budapest Like is not a shop, but a simultaneous moment in which Kazinczy street is invaded by posters with stories of the capital. Look out for the white stairs by the door near the points in the map, they mark the places where Nyitva is happening!
// /
For the art direction and graphic design part of the festival the credit goes to Júlia Lerch, who is currently a student at the Media Department of Moholy-Nagy University of Art and Design Budapest. She additionally sent us some cool images and a video created by her and Viktor Németh.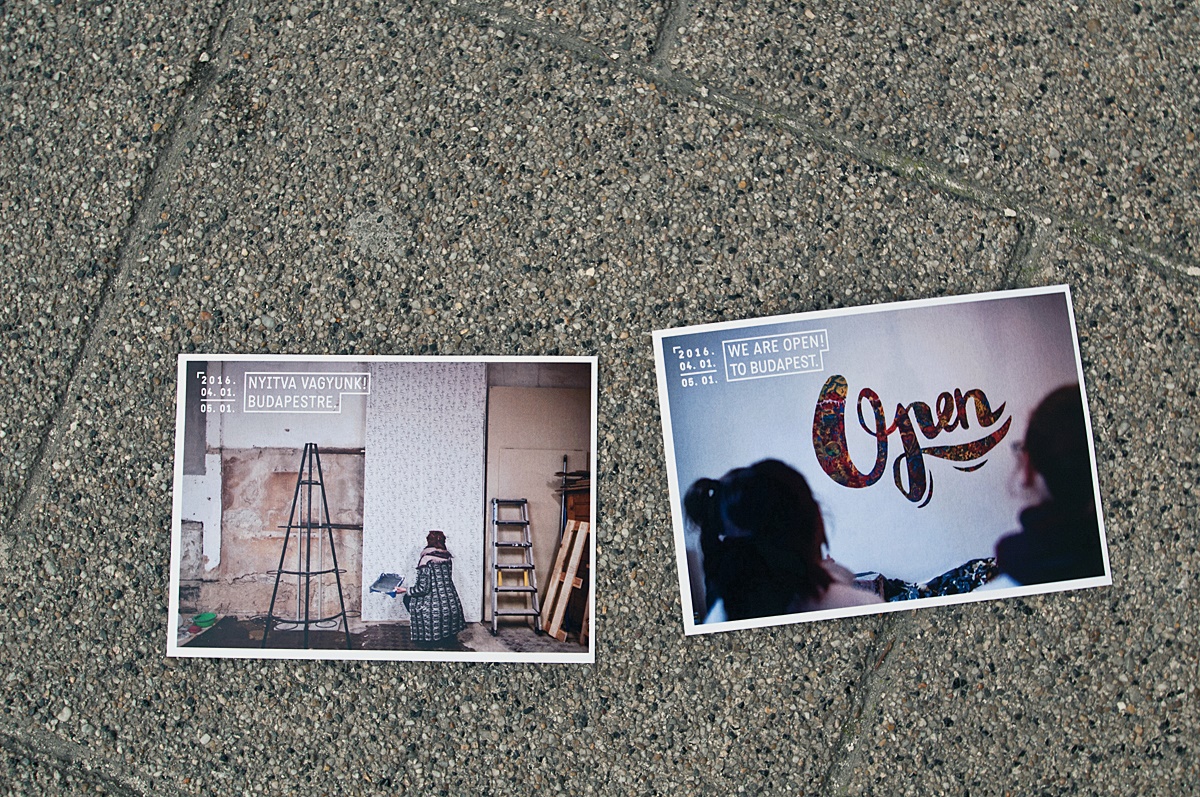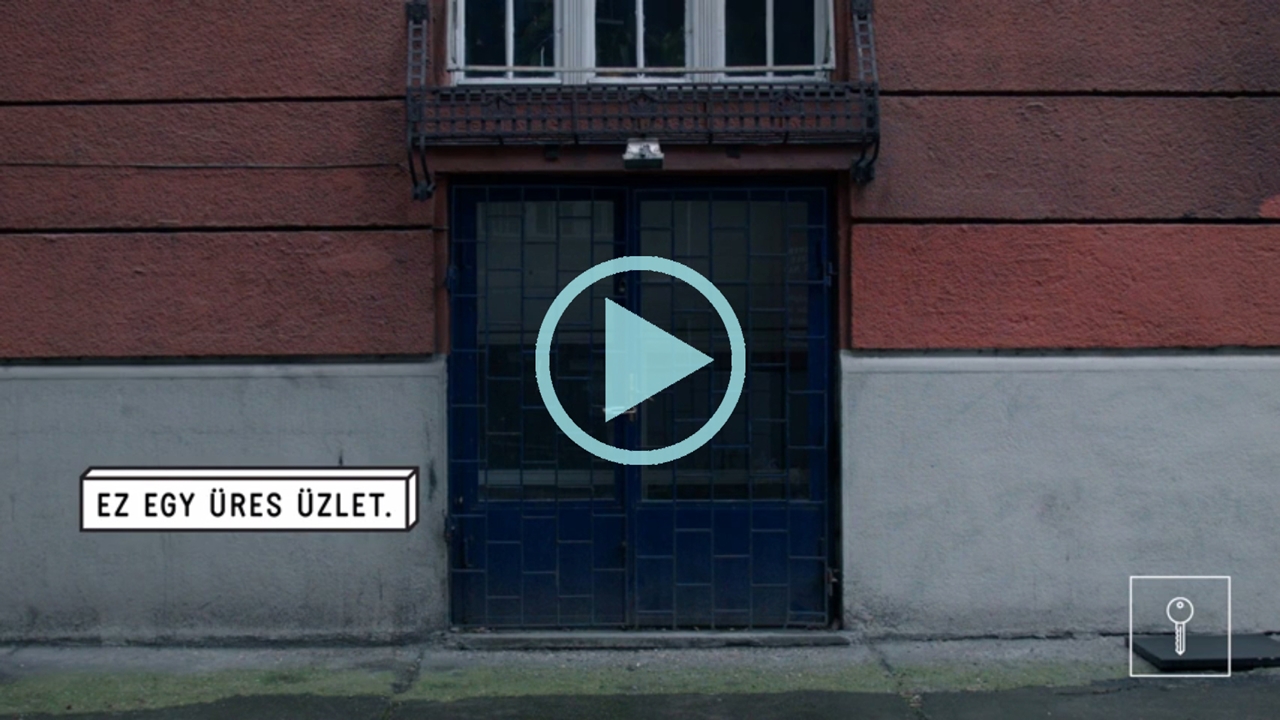 Written by Natália Andrade
---