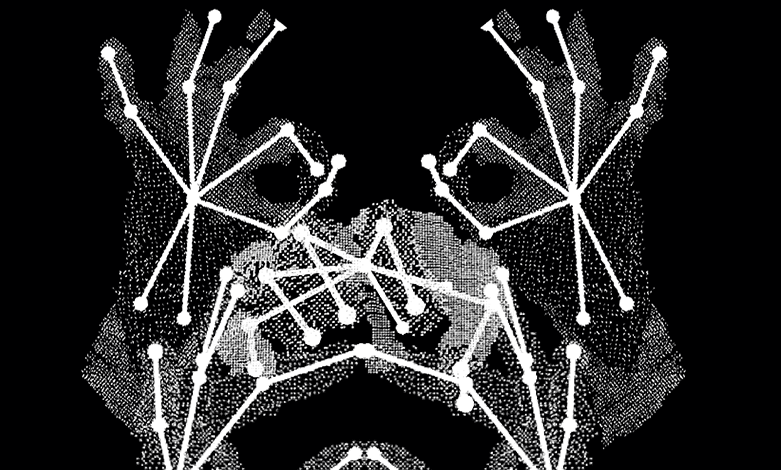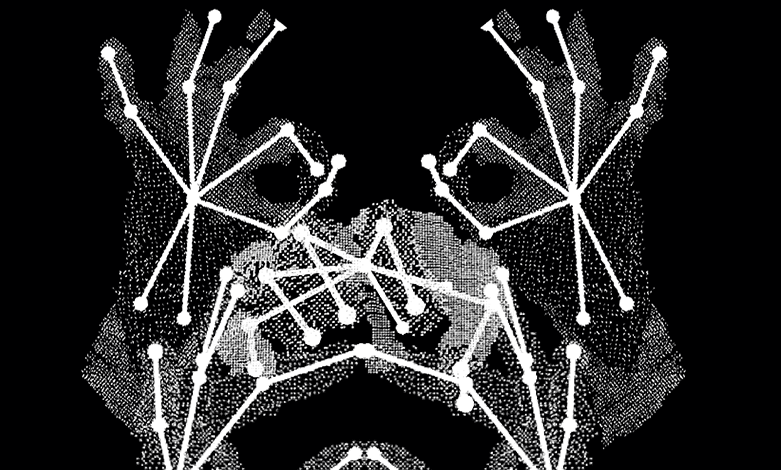 Digital Puppet Theatre: Petra Zajácz's Touch-Free Virtual Hand Compositions
---
Though puppetry is mainly linked to old childhood memories for many of us, puppets are not just for children. Petra Zajácz's project 'Mimika' approaches the subject with social sensitivity, and she connects the tools of body isolation puppetry with facial movements. This method does not set the puppeteer apart from the puppet – the two are both present together in the play. The project provides new possibilities in the genre of puppetry as it creates puppet performances in a three dimensional fictional space using motion tracking technology.
---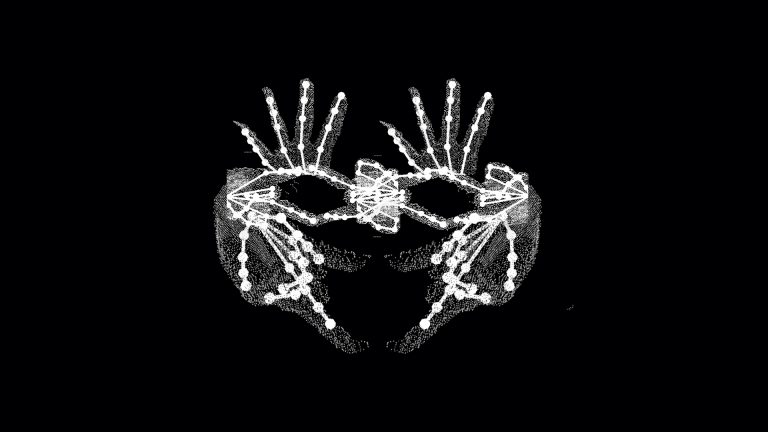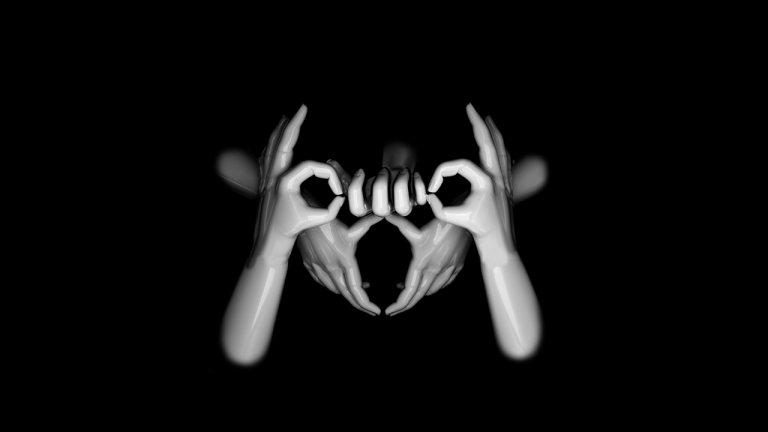 "I've always enjoyed exploring theatre and drawing inspiration from the narrative, scenery and stage arrangement of performances. Despite working as a designer I've never stopped doing research, which is how I found Ágnes Kiss, who is engaged in puppet therapy and has been a tremendous help with the project. Finally I was able to see through a specific example that what I've invented could be useful for others too."
In contrast with traditional puppets, 'Mimika' uses illusion to create virtual hand compositions, which, when viewed from a certain angle, form faces. The project automates virtual puppet performances to some extent using the above-mentioned motion tracking method. This way spectacular results can be achieved even with the minimum amount of data – anyone can try and participate in the performance.
"What gives me the greatest feeling is to be able to provide a visual platform to communities close to my heart and give them ideas about how to explore new avenues."
Petra's project is about creating a platform for shared digital creation and the inception of new narratives in puppetry. Body isolation puppetry, as a pseudospace, is transformed in the course of the project, and a transformative installation is added to it, focusing on puppet therapy while also providing a contactless community experience.
The project was realised with contribution from puppeteer Ágnes Kiss and Barnabás Nemes. The motion capture experiments are available in open source code.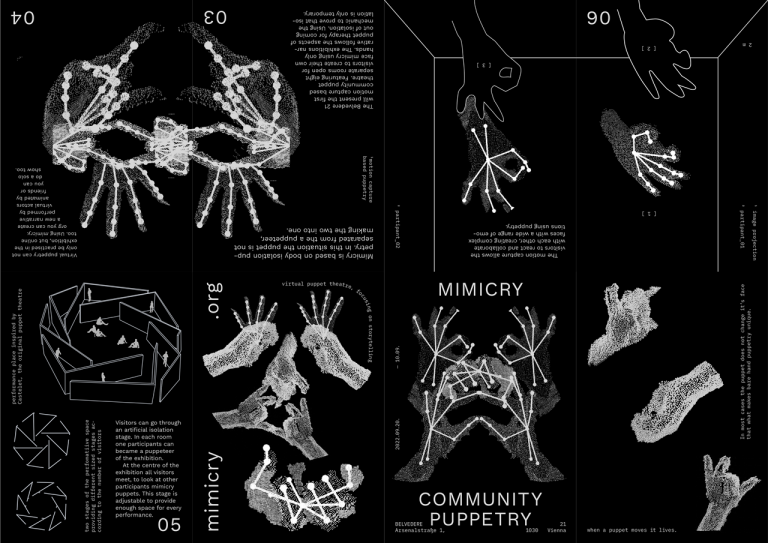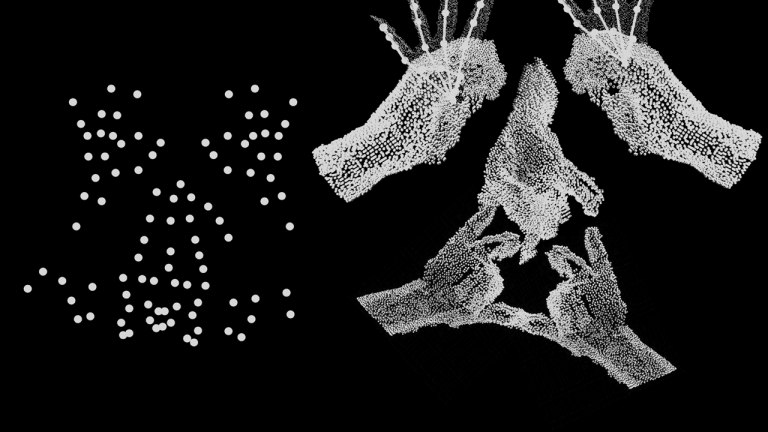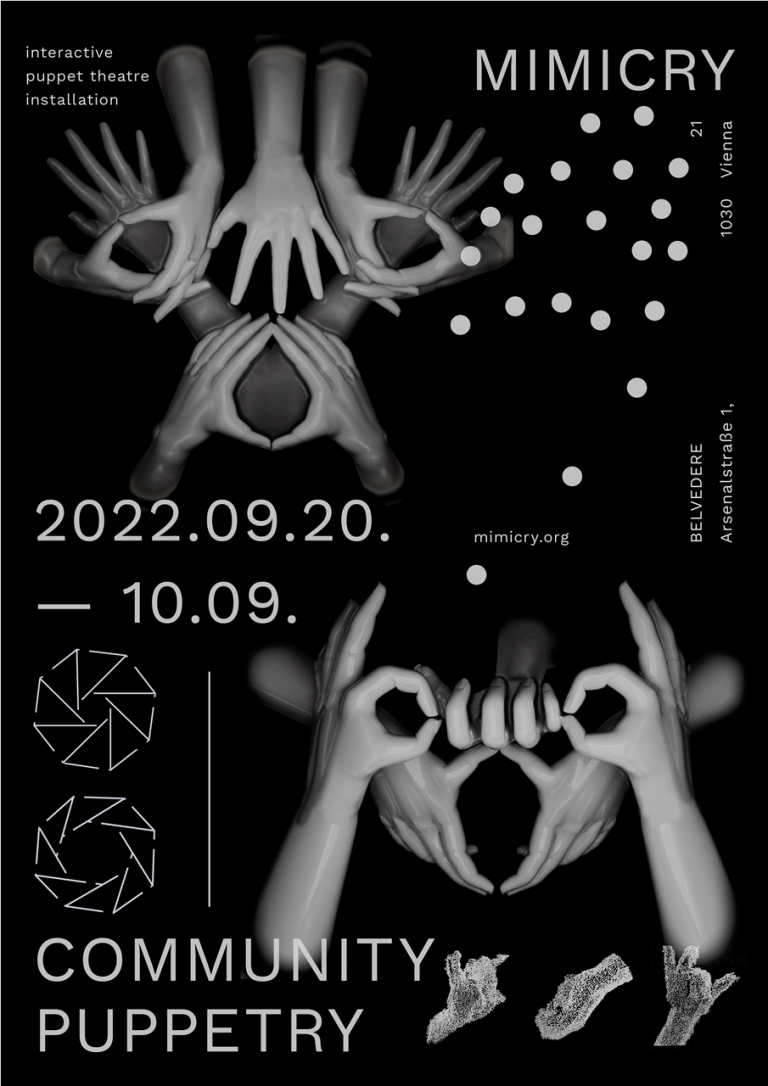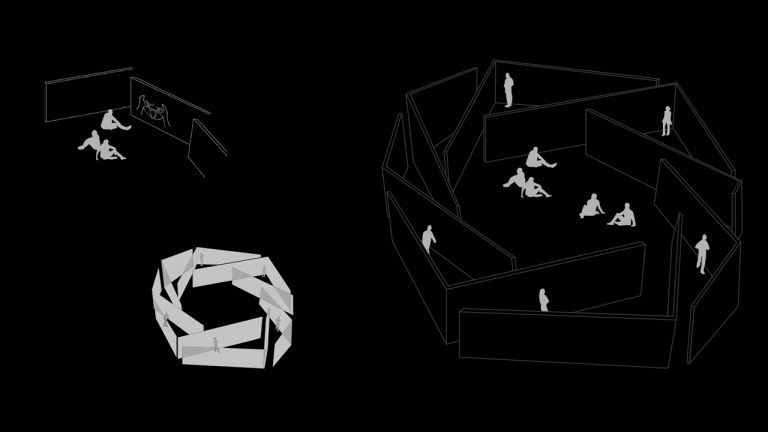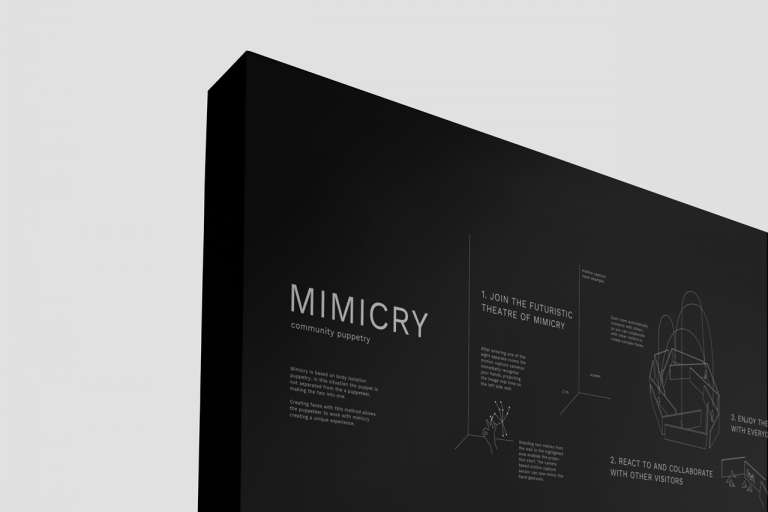 // /
'Mimika' was completed at the Graphic Design MA of Moholy-Nagy University of Art and Design. The supervisors for the project were Antal Lakner, Tamás Marcell and Balázs Vargha.
---